Erika Seery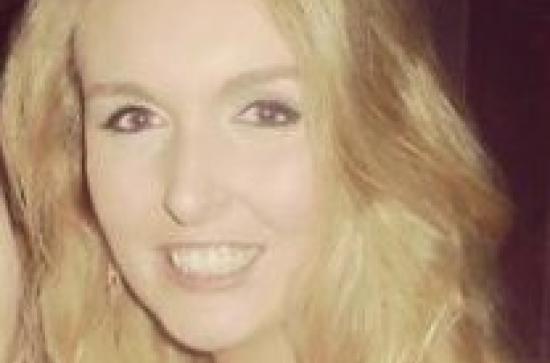 Overseas Candidate Manager for Ireland
London, United Kingdom
B.A. Hons in German and Music Technology
2010
I can say with confidence that my 4 years at NUI Maynooth were the 4 best years of my life to date. I simply can't imagine a more positive university experience. There were many highlights during my time studying here, including the Bar Exs, my opportunity to take part in an Erasmus year and my excellent in-class experiences with the Language and Music departments.
The main club that I was involved in was DeuKuMa- the German society at NUIM where I acted as Treasurer. I was also involved in a handful of others over my time as a student- Aikido, Music Soc, Yoga, Kickboxing and one brief try at the trampoline society...
As part of my current job I must travel around to all Irish universities to recruit Irish teachers, but there are so many aspects of Maynooth which are incomparable to others. Something that I hear time and time again about NUIM is that there is a real community feel- it's impossible to walk from one end of campus to the other without meeting someone you know along the way. Other things I hear often mentioned are the beauty of the south campus, how fantastic the midweek events are and how incredible the lecturers and tutors are, most of whom make a significant effort to get to know their students in a way that those at other institutions can't because of their class sizes.
Too many to list! Maynooth helped to mould me into the person I am today. Independence, creativity, teamwork and global skills are all something that I can accredit to my time as a student at Maynooth.

I would 100% recommend Maynooth to anyone looking to study towards a degree or post grad. I would also recommend staying on campus as I was a commuter from south Dublin and still regret not spending at least one year in student accommodation!
After completing my degree I signed up through a programme recommended to me by the language department at Maynooth- I could travel to Germany to work as a teaching assistant through a grant system where I worked and lived in Berlin for a year. This made me quite passionate about teaching and so I returned to Ireland to undertake my Postgraduate Diploma in Education. After teaching Music and German for 2 years in Ireland I moved my teaching career to London and was offered a role within the Education Agency called Prospero Teaching.

It is now my role to help Irish teachers make the move to the UK and offer training and relocation support. The role lies between Education, Human Resources and Recruitment.
I couldn't possibly pinpoint one particular highlight- I have far too many fond memories of the students and teachers that I've come into contact with to date. My highlights are seeing a student light up when they see a test result or finally learn to play their favourite song, or watching a teacher make one of the biggest moves of their life and settle in perfectly to their new environment.
As a Candidate Manager my responsibilities include recruiting teachers and teaching assistants for UK primary and secondary schools. It is my job to help overseas teachers to make the move over by supporting them while finding a suitable position through Prospero, organising documents, looking for accommodation and help with any relocation issues. I offer UK induction and training to all teachers coming from abroad so that they feel prepared for teaching to the UK curriculum.
One of the highlights of my job is traveling to and from Ireland to meet with Irish teachers and presenting at the universities and colleges around the country. I hugely enjoy assisting teachers full of questions as I feel I can relate to them on every level having moved abroad to teach in Germany and London.

One of the biggest challenges in my role is the competitive nature of recruitment. It is an extremely fast paced and often high pressure industry and I would only recommend it for someone with a huge amount of energy and drive.