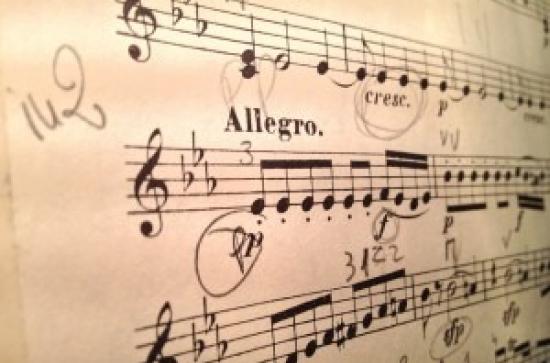 Friday, September 22, 2017 - 11:00
The Artistic Director is Andrew Synnott, one of Ireland's leading conductors, and the Assistant Director is Karen Ní Bhroin.
How does it work? You attend 5 Saturday rehearsals/workshops and a concert on the following dates:
25 Nov, 9 Dec, 3 Feb, 3 March, 7 April, 21 April
Rehearsals will be held 11:00-16:00 at Athlone IT. Transportation to and from Maynooth will be provided.
Music students can join as their official ensemble (subject to audition) but all students and staff at MU are welcome to join.
We have 50 places available and will audition on Wednesday 27 September from 15:00 to 17:00 in Logic House. There will be a sign-up sheet outside the Bewerunge Room. When you arrive please sign in to an available slot. You should prepare a single unaccompanied piece of approx. 3-5 minutes duration.
Any queries, please direct them in the first instance to music.department@mu.ie