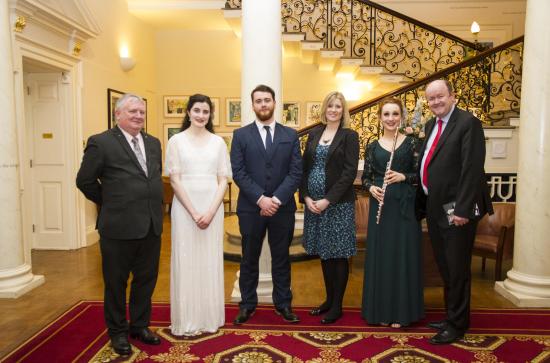 Friday, April 19, 2019 - 18:15
We are delighted to congratulate MA in Composition student Niall Tormey, who was awarded the inaugural Irish Heritage Music Bursary for Composition for his piece 'Give Me Your Hand and Come What May'. The new Bursary, worth £3,000, was open to young, first or second generation Irish composers studying at recognised music conservatoires and other colleges in Ireland and Britain.
The world premiere of 'Give me Your Hand and Come What May' took place at Irish Heritage's Showcase Ireland concert in the Princess Alexandra Hall, London on 3 April 2019. The performers were flautist Amy Gillen and harpist Tara Viscardi. Watch the recording HERE.
Read more about the award HERE.