News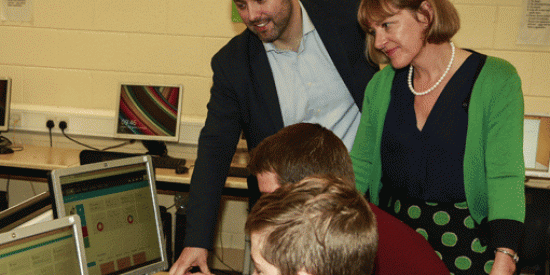 SchoolWise, an online platform founded in 2015 that allows principals and teachers to streamline the process of planning, assessment, and reporting, is raising the overall performance of subject departments in Irish secondary schools by up to 60%.
Date: Wednesday, 05 October 2016
Irish start-ups that use space technology in both terrestrial and space exploration contexts are being invited to apply to the new European Space Agency (ESA) Space Solutions Centre Ireland for funding and support.
Date: Wednesday, 07 September 2016
Minister for Jobs, Enterprise and Innovation Richard Bruton TD today opened the new €20.6 million Eolas building at Maynooth University. The state-of-the art facility will serve as a "research powerhouse" that will drive innovative teaching methods, foster collaboration with industry and deepen a culture of 'spin-out' companies.
Date: Monday, 05 October 2015