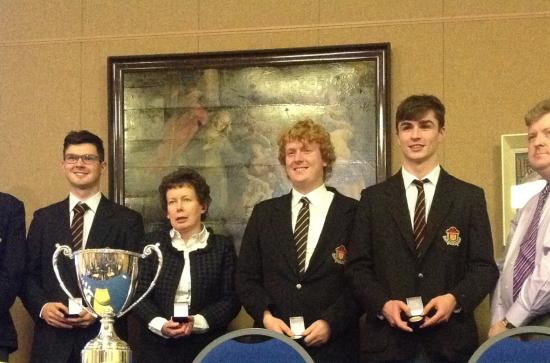 Tuesday, March 21, 2017 - 15:15
Congratulations to Team Maths Winners - Christian Brothers' College, Cork.
The Team Math competition has been a long running activity of the Irish Maths Teachers' Association with local rounds since 1991 and National Finals since 2005. Team Maths is a table quiz for teams of 4 students from Leaving Cert year with questions based on the leaving cert higher level course. Regional Rounds are held nationwide by local branches under common rules and questions with Teams qualifying for the National Final.
The Finals were held in Maynooth University on 4th March 2017.
http://www.imta.ie/team-maths/