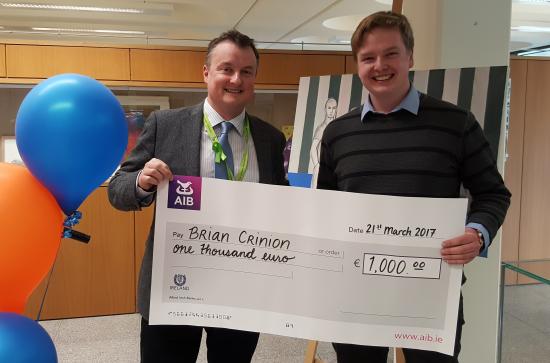 Wednesday, March 29, 2017 - 15:15
Late last year, the Library at Maynooth University, in conjunction with the Student's Union and the Department of Design Innovation, was delighted to launch our Innovation Competition 2016/17. The video below outlines the concept of the competition – "If students did libraries….". We wanted to know how our students would improve their library experience? What ideas had they that would improve the library?

We received a great number of submissions, which were shortlisted to seven finalists. The winning prize was €1,000 prize and the idea will be implemented in the Library. Students who were shortlisted pitched their idea to our judging panel in a "Dragons' Den" final on Tuesday March 21st 2017.

We are delighted to announce our winner as Brian Crinion, a first year student studying for a BSc in Robotics and Intelligent Devices. His winning idea is to introduce Sleeping Pods in the library - ideal for commuting students or just someone who simply needs a nap or a time out alone to recharge. Massive congratulations to Brian on his excellent winning idea and the library really looks forward to implementing it.