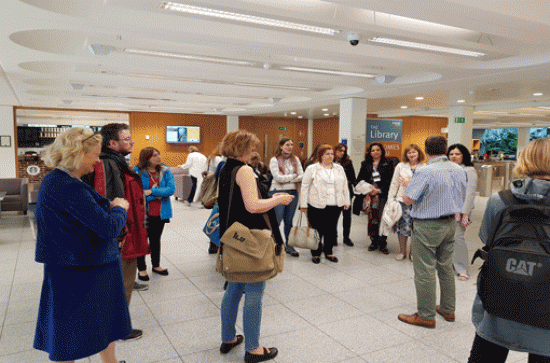 Friday, June 30, 2017 - 13:15
17 Librarians from 10 European countries visited Maynooth University on 29 June, as part of a new co-operative ERASMUS scheme for university libraries in the Greater Dublin area. Following a tour of the John Paul II Library, the Librarians participated in a short information sharing session on customer care. After lunch the librarians visited the Russell Library, the Chapel and the Castle.
6 of the visitors are from universities with links with Maynooth University. This includes: University of Ostrava, University of the West of England, University of Upper Austria, Catholic University of Valencia and University of Graz.