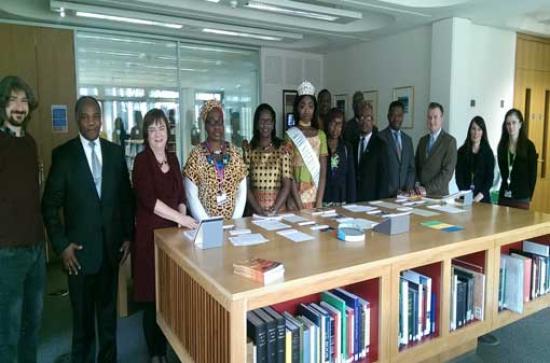 Wednesday, March 8, 2017 - 16:00
The Maynooth University Africa Society hosted their annual Africa Day on the 8th of March in the Library.

Diplomatic representatives from the embassies of Lesotho, Kenya and South Africa attended the event. The representatives visited the Maynooth Library Special Collections room where they viewed the Ken Saro-Wiwa Archive and the online Ken Saro-Wiwa Library Guide which gives access to the death-row correspondence of Ken Saro-Wiwa to Sister Majella McCarron (OLA) and a wide range of other MU library resources relating to Ken Saro-Wiwa.

This was followed by a celebration of African culture in the library foyer with music, dance, poetry and samples of African food.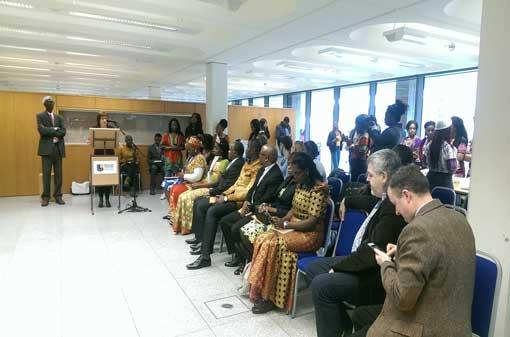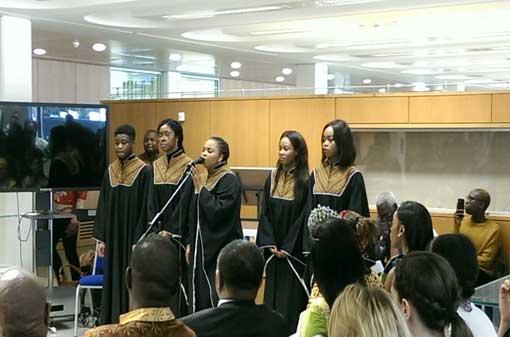 ​