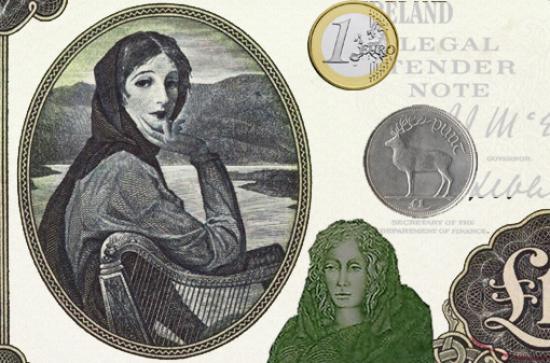 Wednesday, April 6, 2016 -

18:30

to

20:30
Renehan Hall
The latest addition to the *Maynooth University Alumni Lecture Series will take place in the university in Renehan Hall on the evening of Wednesday 6 April 2016.
Entitled 'Currencies, politics and society in Ireland since 1847', this lecture will be delivered by Vincent Comerford, professor emeritus of Modern History, alumnus and former head of the Department of History.
Professor Comerford's talk will explore the Irish public's enhanced awareness, over the last seven or eight years, of the capacity of a country's currency arrangements to impact on economic, social and political life. But what were the implications of Irish attachment to the English pound in the nineteenth and twentieth centuries? Why did breaking the connection with England not involve breaking the connection with sterling, until 1979? And why did independent Ireland two decades later so readily embrace the euro?
Beginning at 6.30pm with registration and refreshments and finishing at 8.30pm, this free event is open to all alumni. Given the venue capacity, there will be constraints so register now to avoid disappointment.
Do join us for what promises to be an enlightening and interesting evening by one of the university's foremost historians and teachers.

*Maynooth University Alumni Lecture Series: Launched in 2014, the Alumni Office has designed a series of lectures, by faculty, geared specifically for alumni. The latest lecture from the Faculty of Social Sciences took place in February 2016 when members of the Department of Geography and the Department of Sociology together with moderator, Shane Coleman (Newstalk, Irish Independent), delivered 'Ireland Votes 2016: Predictions, Predilections, and Partnerships' to alumni and friends in Dublin City Council's Wood Quay venue. A Faculty of Science & Engineering lecture is currently being planned for November 2016.