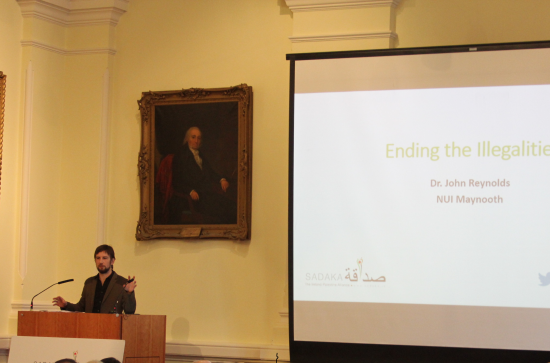 Monday, December 4, 2017 - 14:00
Dr. John Reynolds was a keynote speaker at the Sadaka High Level Forum on '50 Years of Occupation: Roadblocks to Justice in Palestine', held at the Royal College of Physicians of Ireland in Dublin on 28 November 2017. The event featured speakers from the Middle East, the United Nations and representatives of Irish political parties. The Irish Times report on the event can be read here.
Dr. Reynolds teaches public international law and world trade law on the Department of Law's LL.M and LL.B programmes at Maynooth University.