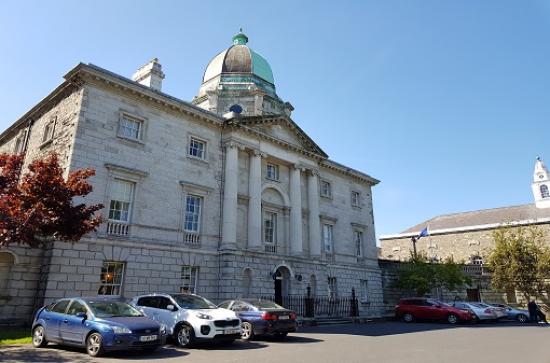 Tuesday, May 14, 2019 - 11:45
On May 13th, Dr. Ian Marder was invited to the Law Society of Ireland's Education Centre to participate in the second quarterly training event for District Court Judges in 2019. Alongside Darren Broomfield from the Probation Service's Restorative Justice and Victim Services Unit, he talked about recent international developments and research in the field of restorative justice. They also spoke to how restorative justice can already be used, and might be developed further, in Ireland.
Importantly, since the launch of the Restorative Justice and Victim Services Unit, Judges across Ireland now have the capacity to make a referral for restorative justice, in relation to almost any offence; domestic violence offences are the only category for which the Probation Service are not currently taking restorative justice referrals. The purpose of the talk was to ensure that District Court Judges were conscious of this newly developed capacity, and to encourage them to make the most of it where they sit.
Ian and Darren were preceded by talks from Judge Gráinne Malone and Judge Michael Walsh on issues pertaining to the issuing and revocation of bail. Also presenting was James Molloy from the Probation Service, who spoke to those present about the decision-making process through which probation officers might report a breach of a Community Service Order to the District Court.
The event closed by thanking Judge Rosemary Horgan for her work in initiating this series of training sessions. Judge Horgan is President of the District Court, although her term is set to expire later in 2019. Judge Horgan is also an Adjunct Professor of Law at the Maynooth University Department of Law.
Within the Department of Law, Dr. Marder teaches elements of restorative justice to undergraduate criminologists and lawyers. He is also writing a new master's module in restorative justice, to be launched with the MA in Comparative Criminology and Criminal Justice in the 2019/20 academic year.