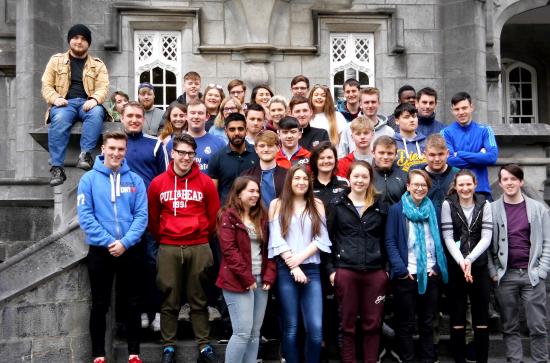 Thursday, June 22, 2017 - 10:30
This year's student intake are currently studying hard for their end of year exams after completing the first year of their Bachelor of Arts on Kilkenny Campus. At the start of the year students were given the opportunity to sample a variety of subjects including English, History, Anthropology, Economics, Sociology, Law, Philosophy and Theology before making their final subject choices.
The unique and student focused learning environment on campus meant students were able to benefit from smaller class sizes and could easily interact with lecturing staff. Local students and those commuting from Dublin, Kildare, Carlow and Laois also experienced significant financial savings.
Some of this year's students very kindly shared their thoughts on Kilkenny Campus with us:
"Great atmosphere and supportive staff. Kilkenny Campus is an amazing way to start your university experience". - Bronagh S.
"Kilkenny campus provides students with significant advantages, such as smaller class sizes and more opportunities to engage with lecturers and tutors. There is also a great atmosphere, as Kilkenny Arts students form a close knit group which will make settling in to Maynooth easier in second year". - Katie O'N.
"Great campus, great lecturers, great experience". - Conor C.
The Kilkenny First Arts Team wishes our students the very best of luck in their exams and for their future studies on main campus.