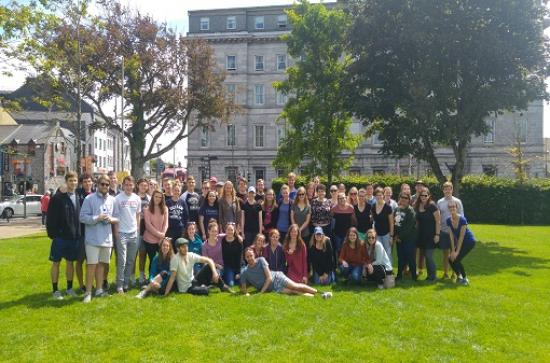 Monday, July 24, 2017 - 11:00
As our MUISS students are moving into the final week of their stay in Maynooth, together with the students from Nihon University, they have been busy outside of their classrooms. Exploring different parts of Ireland, they visited Galway, Connemara and the Cliffs of Moher last weekend. This weekend, they visited Cork city and Blarney Castle. Some of the students also watched Mayo as they fell into another All-Ireland football quarter-final after their victory over Cork.
For more information about the weekend adventures of the International Summer School, check out our website and Instagram page.