Check out what our students and graduates have to say about their BA International Development experience
Dorota Jaszczak
"Choosing to study International Development was definitely one of the best decisions that I've made. The content of the course is extremely diverse, ranging from things that affect us daily to issues that are on a more global scale. By taking just a few modules in this course it enabled me to develop a greater understanding about the world around me and provided me with indispensable skills. Also, the lecturers are beyond helpful and make the course extremely interesting and enjoyable!"
Timi Egbesakin
"Having completed International Development as part of my undergraduate degree in Maynooth University, I can confidently say that this course provided me with experience and skills that would be very useful for my future career. I will forever be grateful that I chose this course for my undergraduate studies because I learned lots of new things and made many great friends along the way. Despite not being able to do the course in person in my final year, I still found the online learning interesting and useful. Overall, the course was so enjoyable. It truly helped me in different aspects of my life. What I enjoyed the most was the group activities with other students in the course. It was interesting to hear everyone else's opinions and thoughts on different topics. I would love to encourage anyone who has an interest in politics, economics, and global issues like the environment and society to choose this course for their studies."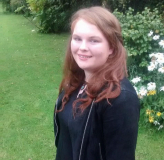 Hilary Mullen, BCL Law and International Development student.
"
I chose to study International Development with Law because I felt that the two subjects link together well.  International Development has elements of public policy, international law, and environmental justice within many modules.  It focuses on the functions of international organisations and NGO's.  The lectures are very engaging and allow students to think critically regarding issues affecting the world today
."