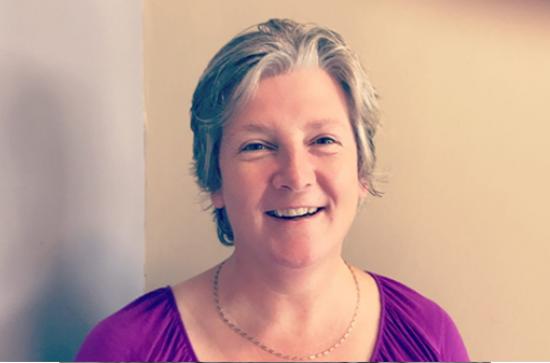 Monday, May 11, 2020 - 14:15
New Foundations funding for Dr. Eilish Dillon to research how NGOs communicate International Development

We are delighted to announce that Dr. Eilish Dillon, from Maynooth University Department of International Development, has been awarded New Foundations Funding from the Irish Research Council to explore how International Development is communicated to the public.
The research, which was designed in collaboration with Dóchas, the Irish Association of Non-Governmental Development Organisations, will look at the appropriateness of the images used and the messages being communicated by International development NGOs. In doing this Dr. Dillon will closely examine the Dóchas Code of Conduct on Images and Messages.
The code was first published by Dóchas in 2007. It promotes communication based on three key values: respect for the dignity of the people concerned; belief in the equality of all people; and acceptance of the need to promote fairness, solidarity and justice.
This research is coming at a critical time for the sector. Speaking about the announcement, CEO of Dóchas, Suzanne Keatinge said: "Our members are on the ground in some of the most vulnerable parts of the world helping to fight the spread of the COVID-19 virus. Organisations are trying to balance the pressures of communicating in such a way as to always provide the utmost respect and dignity to the most vulnerable while trying to fundraise in a difficult domestic environment back in Ireland."
Ms. Keatinge continued: "Even in these extremely difficult times we must hold ourselves to the highest standards possible as identified in the Dóchas Code of Conduct on Images and Messaging and that is why Dr. Dillon's research is so important. It is vital to ask how we are doing and how can we do better. We are really looking forward to being part of this work."
In commenting on the announcement Dr. Eilish Dillon said "Despite many efforts, there are still problems with development communications. We have to avoid stereotyping people in the global south as 'victims' or presenting them as 'other' or 'different. We also have to avoid simplifying complex development contexts. It is timely then to review the Dóchas Code, to ensure we have the right tools for ensuring ethical communications into the future. Is it working or not and if not, what's needed in its place?"
This research will take place throughout the coming year and Dr. Dillon has put out an invitation to any organisations who wish to take part in the process to contact her directly through the Maynooth University website – https://www.maynoothuniversity.ie/international-development or through Dóchas.
For more information on the Dóchas Code of Images and Messages please see https://dochas.ie/images-and-messages
For information on New Foundations Research, please see http://research.ie/funding/new-foundations/