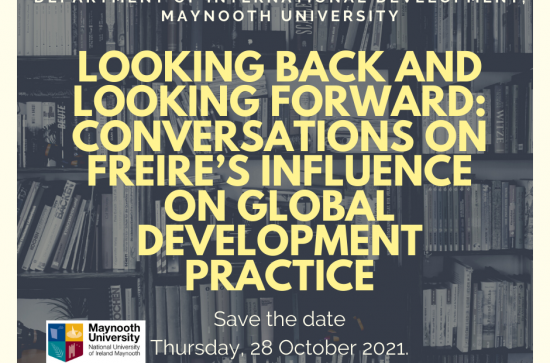 Wednesday, July 21, 2021 - 13:45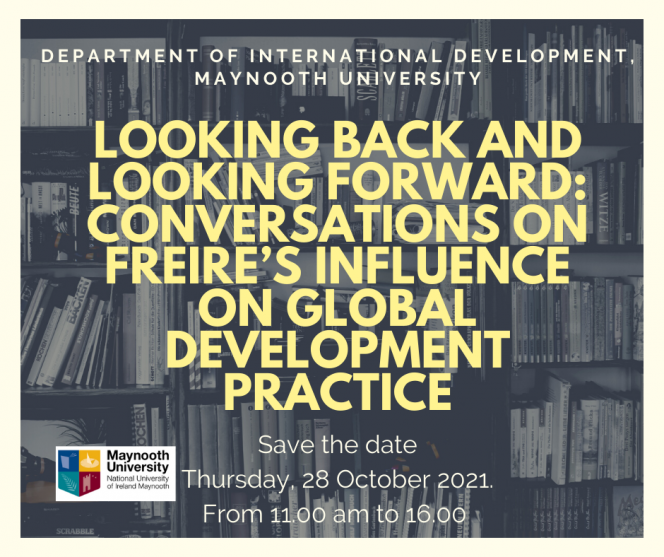 This year sees the centenary of the birth of Paulo Freire, one of the most significant educationalists of the past century. We in the Department of International Development wish to use the significance of this occasion as an opportunity to enable critical reflection on his influence in development and educational practice, both at home and globally. The event will include contributors from Ireland and internationally, drawn from the sectors of development practice, community development and higher education.
Further details and registration links to follow...