Scott Golden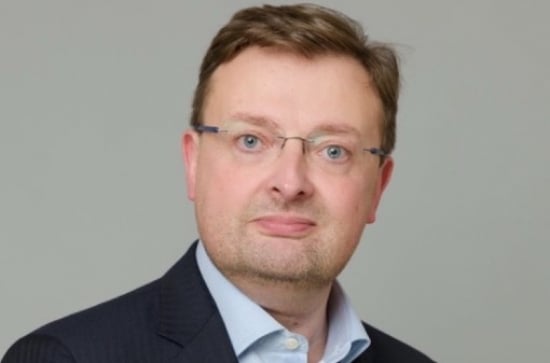 Mediator & Facilitator/Principal Consultant
Wicklow, East/South East, Greater Dublin Metropolitan Region
Law, legal services and patents
MA (Mediation and Conflict Intervention)
2020
Among the highlights of my time in Maynooth was meeting and spending time with the great Michael Lang, mediator, author, and trainer. His magnum opus "The Making of a Mediator" underpins the theory and principles of reflective mediation practice. Therefore, spending time with him and talking about mediation practice was a great honour and enlightening. Another highlight had to be forming strong relationships with people on the course, one of whom I've gone on to work with repeatedly and with whom I'm embarking on a professional project.
Maynooth has a national standing along with an ever-expanding international reach, yet small enough to still feel personal and people focused.
Assessment
Negotiation
Restorative
Being Purposeful
Being Reflective
Artistry
Professionalism
When considering doing the MA in Mediation & Conflict Intervention, it helps if you have practiced in the field of mediation prior to the course or at least had some exposure to conflict or dispute intervention. Also, I would recommend talking to the academic staff of Edward Kennedy Institute about the course and see what you hope to achieve from undertaking it. I found they really do take an interest in the students' career interests and are very helpful with advice and guidance.
For the first ten years of my working life, I worked in the family business in Manorhamilton in North Leitrim. This was a small department store. In my late twenties I moved to Dublin and studied psychotherapy and community care.
After that I moved to South Africa where I worked various jobs in catering, administration and set up my own courier, copy & print, digital, stationery and mailboxes business.
I returned to Ireland in my early thirties and worked with several charities in homeless services and drug rehabilitation, drawing on my skills and training in psychotherapy and community care. Using the experience I gained in these areas, I went to work with the Local Employment Service as an employment mediator, which involved assisting people who have difficulties in securing and/or retaining employment.
Over the ensuing years I returned to college and studied health and social care, law, career guidance, group facilitation and mediation. After 20 years working in employment services, I decided to explore the possibility of establishing my own practice in mediation and facilitation, specialising in workplace, educational and family mediation. I also have an interest in mediating agricultural disputes, which is an area that is increasingly embracing alternative dispute resolutions as a means to resolve differences and disagreements. I also provide facilitation services to both private corporate, commercial, educational, and voluntary/ community groups.
I work with parties in the workplace, school or family who are in conflict to identify their issues, examine their options and hopefully resolve their disputes. I also assist workplaces, companies, educational institutions, community and voluntary groups in meetings, symposiums, conferences, and events as a facilitator.
All my work is people-centred, so I get to meet hundreds of people every year. It has taught me that although we have so much in common, we are at the same time unique, and we all have a story to tell. It is all these twists and turns on life's winding road that contributes to our life's story and paints the backdrops to our characters. Some are more varied than others, many have deeply moving interludes, all have their own perspectives. The greatest challenges are staying fresh with each case, particularly with so much work now being online, it's tempting to squeeze in 'just one more as I'm already at my desk' - so long hours and remembering to turn off my phone!
Don't be afraid to try different fields of work when you are young. All experience is valuable.
Don't be afraid to go abroad for a few years to get more experience and broaden your horizons.
Don't be afraid to fail - it teaches us lessons (if we are willing to learn).
Don't be afraid to start again, you'll be wiser than you were before. Find a field that actually interests you, that plays to your character. There'll be times you need that to get you through difficult times. However, don't make your passion/hobby your job/business. You'll need them to wind down especially in the 21st century when we are all ever conscious of workplace stress. So keep your passions and hobbies to enjoy outside of work.