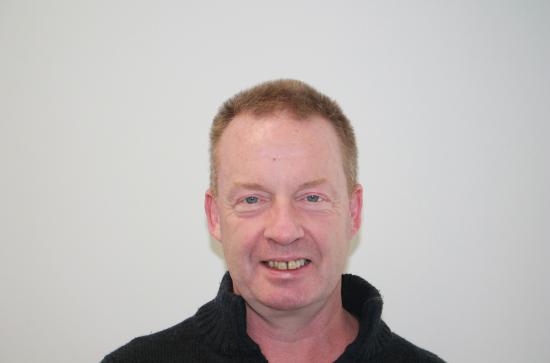 Laraghbryan House
2.7
(01) 708 6550
I graduated from the University of Stirling with an Honours degree in Environmental Science and Biology in 1996. After a few years back in the workplace, a PhD followed at the University of the Highlands and Islands: Local scale assessment of climate change and its impacts in the Highlands and Islands of Scotland (2007). Since May 2008 I have been employed as a researcher with the Irish Climate Analysis and Research Units (ICARUS) at Maynooth University.
I am a climatologist with interests in climate change impacts and adaptation and biogeography. I have a particular interest and significant expertise in statistical and applied probability modelling for spatial binary data, and in applying this to explore the impacts of climate change on natural systems. While a strong interdisciplinary approach and broad understanding of climate change research has been developed, current areas of core research activity are;
Homogeneity assessment of climate data. Application of the HOMER relative homogenisation programme (R-based) to multiple station time series.
Bioclimatic envelope modelling: the application of techniques including Generalised Linear Models (GLMs), Generalized Additive Models (GAMs) and the use of Artificial Neural Networks (ANNs). Applying model ensemble approaches in the BIOMOD library (R-based).
 
Year
Publication
2010
'Climate change and Europe's mountains'
Coll J (2010) 'Climate change and Europe's mountains' In: Europe's ecological backbone: recognising the true value of our mountains. Copenhagen: European Environment Agency. [Details]
2005
'Modelling future climate in the Scottish Highlands - an approach integrating local climatic variables and climate model outputs'
Coll J, Gibb SW and Harrison, J (2005) 'Modelling future climate in the Scottish Highlands - an approach integrating local climatic variables and climate model outputs' In: . D.B.A. Thompson, M.F. Price and C.A. Galbraith (eds). The Mountains Of Europe: Conservation, Management , People and Nature. Edinburgh: HMSO. [Details]
 
Year
Publication
2018
'Impact of missing data on the efficiency of homogenisation: experiments with ACMANTv3'
Domonkos P.;Coll J. (2018) 'Impact of missing data on the efficiency of homogenisation: experiments with ACMANTv3'. Theorectical and Applied Climatology, :1-13 [DOI] [IR Link] [Details]
2018
'Time series homogenisation of large observational datasets: impact of the number of partner series on efficiency'
Domonkos, P;Coll, J (2018) 'Time series homogenisation of large observational datasets: impact of the number of partner series on efficiency'. Climate Research, 74 :31-42 [DOI] [Details]
2018
'Minimal climate change impacts on natural organic matter forecasted for a potable water supply in Ireland'
O'Driscoll C;Ledesma JLJ;Coll J;Murnane JG;Nolan P;Mockler EM;Futter MN;Xiao LW; (2018) 'Minimal climate change impacts on natural organic matter forecasted for a potable water supply in Ireland'. Science of the Total Environment, 630 [DOI] [Details]
2017
'Towards an integrated set of surface meteorological observations for climate science and applications'
Thorne, P. W.,Allan, R. J.,Ashcroft, L.,Brohan, P.,Dunn, R. J. H.,Menne, M. J.,Pearce, P. R.,Picas, J.,Willett, K. M.,Benoy, M.,Bronnimann, S.,Canziani, P. O.,Coll, J.,Crouthamel, R.,Compo, G. P.,Cuppett, D.,Curley, M.,Duffy, C.,Gillespie, I.,Guijarro, J.,Jourdain, S.,Kent, E. C.,Kubota, H.,Legg, T. P.,Li, Q.,Matsumoto, J.,Murphy, C.,Rayner, N. A.,Rennie, J. J.,Rustemeier, E.,Slivinski, L. C.,Slonosky, V.,Squintu, A.,Tinz, B.,Valente, M. A.,Walsh, S.,Wang, X. L.,Westcott, N.,Wood, K.,Woodruff, S. D.,Worley, S. J. (2017) 'Towards an integrated set of surface meteorological observations for climate science and applications'. Bulletin of the American Meteorological Society, [IR Link] [Details]
2016
'Homogenisation of temperature and precipitation time series with ACMANT3: Method description and efficiency tests'
Domonkos P.;Coll J. (2016) 'Homogenisation of temperature and precipitation time series with ACMANT3: Method description and efficiency tests'. International Journal of Climatology, [DOI] [IR Link] [Details]
2016
'Homogenization and analysis of an expanded long-term monthly rainfall network for the Island of Ireland (1850-2010)'
Noone, S;Murphy, C;Coll, J;Matthews, T;Mullan, D;Wilby, RL;Walsh, S (2016) 'Homogenization and analysis of an expanded long-term monthly rainfall network for the Island of Ireland (1850-2010)'. International Journal of Climatology, 36 :2837-2853 [DOI] [IR Link] [Details]
2016
'Projected climate change impacts on upland heaths in Ireland'
Coll J, Bourke D, Hodd RL, Sheehy Skeffington M, and others (2016) 'Projected climate change impacts on upland heaths in Ireland'. Climate Research, 69 :177-191 [IR Link] [Details]
2016
'The diversity and composition of moth assemblages of protected and degraded raised bogs in Ireland'
Flynn C, Griffin C, Coll J, Williams C (2016) 'The diversity and composition of moth assemblages of protected and degraded raised bogs in Ireland'. Insect Conservation and Diversity, 9 (4):302-319 [DOI] [IR Link] [Details]
2015
'Recent Trends in Temperature and Precipitation in Al Jabal Al Akhdar, Sultanate of Oman, and the Implications for Future Climate Change'
al-Kalbani M, Coll J, Price, MF (2015) 'Recent Trends in Temperature and Precipitation in Al Jabal Al Akhdar, Sultanate of Oman, and the Implications for Future Climate Change'. [IR Link] [Details]
2014
'Projected loss of active blanket bogs in Ireland'
Coll, J;Bourke, D;Skeffington, MS;Gormally, M;Sweeney, J (2014) 'Projected loss of active blanket bogs in Ireland'. Climate Research, 59 :103-115 [DOI] [IR Link] [Details]
2013
'Sensitivity of Ferry Services to the Western Isles of Scotland to Changes in Wave and Wind Climate'
Coll, J;Woolf, DK;Gibb, SW;Challenor, PG (2013) 'Sensitivity of Ferry Services to the Western Isles of Scotland to Changes in Wave and Wind Climate'. Journal of Applied Meteorology and Climatology, 52 :1069-1084 [DOI] [IR Link] [Details]
2011
'Developing a predictive modelling capacity for a climate change-vulnerable blanket bog habitat: Assessing 1961-1990 baseline relationships'
Coll J.;Bourke D.;Skeffington M.;Sweeney J.;Gormally M. (2011) 'Developing a predictive modelling capacity for a climate change-vulnerable blanket bog habitat: Assessing 1961-1990 baseline relationships'. Irish Geography, 44 (1):27-60 [DOI] [IR Link] [Details]
2010
'Developing site scale projections of climate change in the Scottish Highlands'
Coll, J;Gibb, SW;Price, MF;McClatchey, J;Harrison, J (2010) 'Developing site scale projections of climate change in the Scottish Highlands'. Climate Research, 45 :71-85 [DOI] [IR Link] [Details]
Year
Publication
2016
Projected loss of climate space for active blanket bog in Ireland
Coll J, Bourke D, Sheehy Skeffington M, Gormally M, (2016) Projected loss of climate space for active blanket bog in Ireland . In: Rotherham, I eds. In the bog: the ecology, landscape, archaeology and heritage of peatlands conference Sheffield, [Details]
2014
Ireland with HOMER
Coll J, Curley M, Walsh S, Sweeney J (2014) Ireland with HOMER Proceedings of 8th Seminar for Homogenisation and Quality Control in Climatological Databases and 3rd Conference on Spatial Interpolation in Climatology and Meteorology WMO, Geneva, , pp.23-45 [Details]
2006
Upland climate change impacts – towards improved site-scale assessments for land managers?
Coll J, Gibb SW, Harrison J (2006) Upland climate change impacts – towards improved site-scale assessments for land managers? . In: Price, MF eds. Global Change in Mountain Regions , pp.273-275 [Details]
2004
Sensitivity of ferry services to the Western Isles of Scotland to changes in wave climate
Woolf D, Coll J, Gibb SW, Challenor P (2004) Sensitivity of ferry services to the Western Isles of Scotland to changes in wave climate OMAE [Details]
Year
Publication
2018
HOMERUN: Relative Homogenisation of the Irish Precipitation Network.
John Coll, Mary Curley, Séamus Walsh and John Sweeney (2018) HOMERUN: Relative Homogenisation of the Irish Precipitation Network. Environmental Protection Agency, Co Wexford, Ireland. [Details]
2013
Current and future vulnerabilities to climate change in Ireland.
Coll J, Sweeney J (2013) Current and future vulnerabilities to climate change in Ireland. Environmental Protection Agency, Dublin. [IR Link] [Details]
2013
Co-ordination, Communication and Adaptation for Climate Change in Ireland: an Integrated Approach (COCOADAPT).
Sweeney J, Bourke D, Coll J, Flood S and others (2013) Co-ordination, Communication and Adaptation for Climate Change in Ireland: an Integrated Approach (COCOADAPT). Environmental Protection Agency, Dublin. [IR Link] [Details]
2013
Winners and Losers: Climate Change Impacts on Biodiversity in Ireland.
Coll J, Bourke D, Sweeney J, Gormally M, Sheehy Skeffington M (2013) Winners and Losers: Climate Change Impacts on Biodiversity in Ireland. EPA, Dublin. [IR Link] [Details]
2009
Biodiversity and Climate Change in Ireland.
Coll J, Maguire M, Sweeney J (2009) Biodiversity and Climate Change in Ireland. Comhar, SDC, Dublin. [Details]
2007
Impacts of Climate change on Storms and Waves.
Woolf D, Coll J (2007) Impacts of Climate change on Storms and Waves. Marine Climate Change Impacts Partnership Second Annual Report Card, Lowestoft. [Details]
2006
Impacts of Climate change on Storms and Waves.
Woolf D, Coll J (2006) Impacts of Climate change on Storms and Waves. Marine Climate Change Impacts Partnership First Annual Report Card, Lowestoft. [Details]
2004
Scenarios of the future – Scotland Under Climate Change. Setting: Coasts and Seas.
Coll J, Allan J, Harrison J (2004) Scenarios of the future – Scotland Under Climate Change. Setting: Coasts and Seas. Scottish Natural Heritage, Edinburgh. [Details]