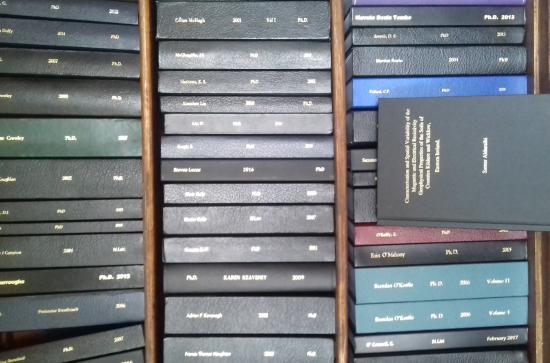 Thursday, July 19, 2018 - 16:45
We are delighted to receive Samar Alduraibi's PhD Thesis today and to have it join the ranks of all our other wonderful PhD Graduates in the cabinet.
Samar thesis is titled Characterisation and Spatial Variability of the Magnetic and Electrical Resistivity Geophysical Properties of the Soils of Counties Kildare and Wicklow, Eastern Ireland.
Samar was supervised by Dr Paul Gibson and thoroughly enjoyed her time in Maynooth and we wish her every success with her life back in Saudi Arabia.