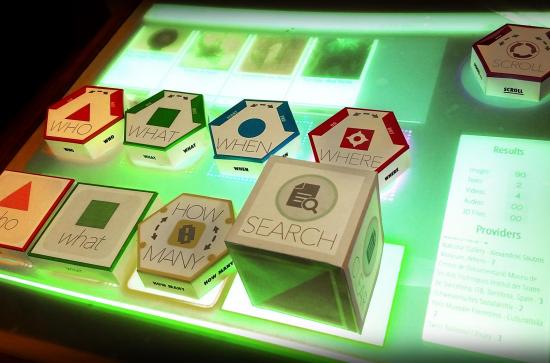 Monday, September 26, 2016 - 09:00
to
Wednesday, September 28, 2016 - 19:00
Iontas Building, An Foras Feasa
An Foras Feasa, the research institute in the Humanities at Maynooth University is delighted to announce a Masterclass on 'Multimodal Engagements with Cultural Heritage' that will take place from the 26th to the 28th September 2016 at our state-of-the-art facilities in Iontas Building. The Masterclass is funded by the DAH PhD Programme and PRTLI 5.

The aim of this 3-day Masterclass is to introduce participants to methods of creating and reusing cultural heritage artefacts at the intersections of digital and physical methodological approaches. It will span over three days providing participants with the theoretical background, best practices, and hands-on experience of A) Converting physical objects to digital and printed interactive 3D models, and B) Querying and visualising online cultural heritage through user interfaces.

Submissions are encouraged from a) scholars and early career researchers with projects that would benefit from knowledge and skills on physical and digital interactions with cultural heritage; b) museum professionals interested in exploring how digital technologies revolutionise conventional research and practice; c) Students and graduates of the Irish Digital Arts and Humanities PhD Programme, and d) Students in computer science and related disciplines who would like to explore the potential of digital technologies in cultural heritage.
Accommodation and transportation will be covered for all selected participants up to a maximum of €250 for participants based in the Republic of Ireland and up to €400 for participants outside Ireland.

Deadline for applications: 17th July 2016
To find out more: Masterclass 'Multimodal Engagements with Cultural Heritage'

For enquiries contact Dr Costas Papadopoulos