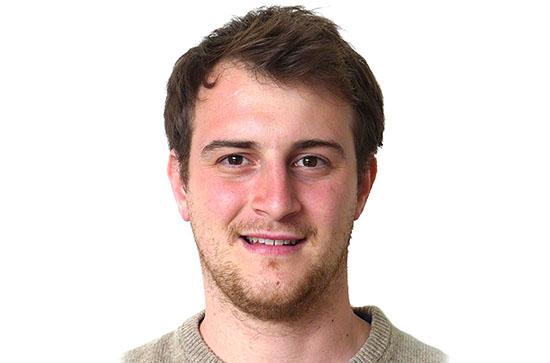 My research profile cuts across climate, water and society, with a strong focus on knowledge for climate adaptation. Broadly an environmental social scientist, I draw on insights from different fields including climate risk management, geography, science and technology studies, post-normal science, psychology and information design. I am particularly interested in how people understand weather and climate, how to enhance co-production processes, expert elicitation, uncertainty management, knowledge quality and participatory design. I've worked with different groups of people across a range of sectors and organisations in Ireland, China and Peru.
I'm currently working with Conor Murphy on EU/EPA-funded CROSSDRO. Focused on the Boyne in the east of Ireland, CROSSDRO assesses the interrelated impact of prolonged water shortages (commonly known as droughts) on different aspects of Irish society that are highly vulnerable to water resources availability (e.g. water supply, agriculture, forestry, health, industry, transport, leisure and the environment). As the stakeholder engagement lead, I am working closely with government actors and representatives from drought sensitive sectors to learn about past drought experiences and challenges, current information needs, and co-produce a scientifically grounded and locally relevant knowledge base for long-term planning.

Between 2017 and 2019, I worked with Suraje Dessai and Andrea Taylor at the University of Leeds on a Newton-funded project exploring the treatment and communication of climate uncertainty in a Chinese decision-making context. I collaborated with programme partners at the UK Met Office, Chinese Meteorological Administration and Chinese Institute of Atmospheric Physics to assess the current treatment of uncertainty in climate services in China and produce evidence-based recommendations to information providers.

My doctoral research with Wouter Buytaert and Art Dewulf focused on tailoring visualisations for collaborative water governance in the Peruvian Andes.
|   | Project | Role | Funding Body / Program | Description | Start Date | End Date | Award (€) |
| --- | --- | --- | --- | --- | --- | --- | --- |
| | Cross-sectoral impact assessment of droughts in complex European basins | Post doc | / | | 01-SEP-19 | 31-AUG-22 | |
 
Year
Publication
2020
'Tailoring Infographics on Water Resources Through Iterative, User-Centered Design: A Case Study in the Peruvian Andes'
Grainger S.;Ochoa-Tocachi B.F.;Antiporta J.;Dewulf A.;Buytaert W. (2020) 'Tailoring Infographics on Water Resources Through Iterative, User-Centered Design: A Case Study in the Peruvian Andes'. WATER RESOURCES RESEARCH, 56 (2) [DOI] [Details]
2019
'Potential contributions of pre-Inca infiltration infrastructure to Andean water security'
Ochoa-Tocachi B.;Bardales J.;Antiporta J.;Pérez K.;Acosta L.;Mao F.;Zulkafli Z.;Gil-Ríos J.;Angulo O.;Grainger S.;Gammie G.;De Bièvre B.;Buytaert W. (2019) 'Potential contributions of pre-Inca infiltration infrastructure to Andean water security'. Nature Sustainability, 2 (7):584-593 [DOI] [full-text] [Details]
2019
'Climate Services and Communication for Development: The Role of Early Career Researchers in Advancing the Debate'
Donkor, FK;Howarth, C;Ebhuoma, E;Daly, M;Vaughan, C;Pretorius, L;Mambo, J;MacLeod, D;Kythreotis, A;Jones, L;Grainger, S;Golding, N;Anderson, JA (2019) 'Climate Services and Communication for Development: The Role of Early Career Researchers in Advancing the Debate'. Environmental Communication, 13 :561-566 [DOI] [Details]
2019
'The development and intersection of highland-coastal scale frames: a case study of water governance in central Peru'
Grainger, Sam and Hommes, Lena and Karpouzoglou, Timos and Perez, Katya and Buytaert, Wouter and Dewulf, Art (2019) 'The development and intersection of highland-coastal scale frames: a case study of water governance in central Peru'. Journal of Environmental Policy and Planning, 0 (0):1-18 [DOI] [full-text] [Details]
2016
'Environmental Virtual Observatories (EVOs): prospects for knowledge co-creation and resilience in the Information Age'
Karpouzoglou, T;Zulkafli, Z;Grainger, S;Dewulf, A;Buytaert, W;Hannah, DM (2016) 'Environmental Virtual Observatories (EVOs): prospects for knowledge co-creation and resilience in the Information Age'. Current Opinion in Environmental Sustainability, 18 :40-48 [DOI] [Details]
2016
'Environmental data visualisation for non-scientific contexts: Literature review and design framework'
Grainger S.;Mao F.;Buytaert W. (2016) 'Environmental data visualisation for non-scientific contexts: Literature review and design framework'. Environmental Modelling and Software, 85 :299-318 [DOI] [Details]
2014
'Citizen science in hydrology and water resources: Opportunities for knowledge generation, ecosystem service management, and sustainable development'
Buytaert W.;Zulkafli Z.;Grainger S.;Acosta L.;Alemie T.;Bastiaensen J.;De Bièvre B.;Bhusal J.;Clark J.;Dewulf A.;Foggin M.;Hannah D.;Hergarten C.;Isaeva A.;Karpouzoglou T.;Pandeya B.;Paudel D.;Sharma K.;Steenhuis T.;Tilahun S.;Van Hecken G.;Zhumanova M. (2014) 'Citizen science in hydrology and water resources: Opportunities for knowledge generation, ecosystem service management, and sustainable development'. Frontiers In Earth Science, 2 [DOI] [Details]
2014
'Climate change and International River Boundaries: Fixed points in shifting sands'
Grainger S.;Conway D. (2014) 'Climate change and International River Boundaries: Fixed points in shifting sands'. WIREs Climate Change, 5 (6):835-848 [DOI] [Details]