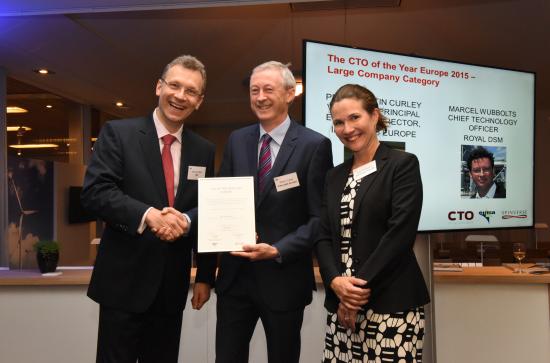 Wednesday, October 28, 2015 - 11:30
Strong and broad collaboration networks key to the success of business and technology

Professor Martin Curley, Vice President of Intel Labs and Co-founder of the Innovation Value Institute (IVI) at Maynooth University, is one the top three European Chief Technology Officers (CTOs) of the Year.

European CTO of the Year is the leading European award honouring excellence in technology and innovation leadership, awarded by the European Industrial Research Management Association (EIRMA) and Spinverse, a Nordic leader in innovation consulting.

Speaking at the announcement, Professor Richard Parker of Rolls-Royce, jury member and European CTO of the Year 2014, said: "Through the inspired technical leadership Professor Curley has provided, Intel researchers in Europe have made a number of significant contributions to Intel Future Technologies."

With the Innovation Value Institute, Professor Curley has been at the forefront of creating a thriving international consortium of more than 90 global organisations - including Boston Consulting Group, BP, Chevron, Cisco, Fujitsu, BNY Mellon and Ernst & Young - developing management practices to assist business professionals in the delivery of IT-enabled agility, innovation and value.

Since the founding of Intel Labs Europe, Professor Curley has helped increase sixfold the number of Intel researchers in Europe from 800 to over 4,500, and more than doubled the number of European labs to over 45.

In addition to Professor Curley, the other two winners were Marcel Wubbolts of Royal DSM and Jonathan O'Halloran of QuantuMDx.