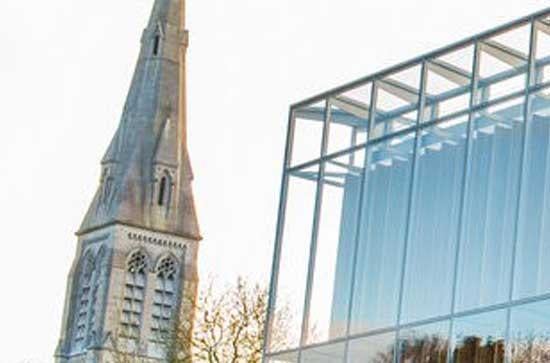 Professor Subhrakanti Dey received the Bachelor in Technology and Master in Technology degrees from the Department of Electronics and Electrical Communication Engineering, Indian Institute of Technology, Kharagpur, in 1991 and 1993, respectively, and the Ph.D. degree from the Department of Systems Engineering, Research School of Information Sciences and Engineering, Australian National University, Canberra, in 1996.

He is currently Professor and Head of Department of Electronic Engineering at National University of Ireland, Maynooth, Ireland. Prior to this, he was a Professor with the Department of Electrical and Electronic Engineering, University of Melbourne, Parkville, Australia, from 2000 until early 2013, Professor of Wireless Sensor Networks with the Dept. of Engineering Sciences in Uppsala University, Sweden, during 2013-2017, and a Professor of Telecommunications at University of South Australia during 2017-2018. From September 1995 to September 1997, and September 1998 to February 2000, he was a Postdoctoral Research Fellow with the Department of Systems Engineering, Australian National University. From September 1997 to September 1998, he was a Postdoctoral Research Associate with the Institute for Systems Research, University of Maryland, College Park.

His current research interests include wireless communications and networks, signal processing for sensor networks, networked control systems, and molecular communication systems. Professor Dey currently serves on the Editorial Board of IEEE Control Systems Letters, IEEE Transactions on Control of Network Systems, and IEEE Transactions on Wireless Communications. He was also an Associate Editor for IEEE Transactions on Signal Processing, (2007-2010, 2014-2018), IEEE Transactions on Automatic Control,, (2004-2007) and Elsevier Systems and Control Letters (2003-2013).
His research has been funded by various nationally competitive grants in Australia (by the Australian Research Council) and the Swedish Research Council (VR), DST Australia, US Army etc., to name a few. He has supervised 13 PhD students and 2 Masters students to completion, and supervised 12 post-doctoral researchers, most of them funded from his own grants.

Prof Dey has strong collaborative links with eminent researchers in Italy, Germany, Hong Kong, USA and UK.

Year
Publication
2018
Optimal control of energy resources for state estimation over wireless channels.
Leong, A.S. and Quevedo, D.E. and Dey, S. (2018) Optimal control of energy resources for state estimation over wireless channels. Switzerland: Springer Nature. [Details]
 
Year
Publication
2021
'Enhanced Exploration Least-Squares Methods for Optimal Stopping Problems'
Ali Forootani, Massimo Tipaldi, Raffaele Iervolino, Subhrakanti Dey (2021) 'Enhanced Exploration Least-Squares Methods for Optimal Stopping Problems'. Ieee Control Systems Letters, [DOI] [Details]
2021
'Remote State Estimation with a Strategic Sensor Using a Stackelberg Game Framework'
Ni Y.;Ren X.;Dey S.;Shi L. (2021) 'Remote State Estimation with a Strategic Sensor Using a Stackelberg Game Framework'. Ieee Transactions On Control Of Network Systems, [DOI] [Details]
2021
'Remote state estimation with usage-dependent Markovian packet losses'
Wang, JZ;Ren, XQ;Dey, S;Shi, L (2021) 'Remote state estimation with usage-dependent Markovian packet losses'. Automatica, 123 [DOI] [Details]
2020
'Defensive deception against reactive jamming attacks in remote state estimation'
Ding K.;Ren X.;Quevedo D.;Dey S.;Shi L. (2020) 'Defensive deception against reactive jamming attacks in remote state estimation'. Automatica, [DOI] [Details]
2020
'Adaptive transmission rate for LQG control over Wi-Fi: A cross-layer approach'
Pezzutto M.;Tramarin F.;Dey S.;Schenato L. (2020) 'Adaptive transmission rate for LQG control over Wi-Fi: A cross-layer approach'. Automatica, 119 [DOI] [Details]
2019
'Optimal Energy Allocation in Multisensor Estimation Over Wireless Channels Using Energy Harvesting and Sharing'
Steffi Knorn, Subhrakanti Dey, Anders Ahlen and Daniel Quevedo (2019) 'Optimal Energy Allocation in Multisensor Estimation Over Wireless Channels Using Energy Harvesting and Sharing'. IEEE TRANSACTIONS ON AUTOMATIC CONTROL  , 64 (10):4337-4344 [DOI] [full-text] [Details]
2019
'On Optimal Quantized Non-Bayesian Quickest Change Detection with Energy Harvesting'
Biswas S.;Dey S.;Knorn S.;Ahlen A. (2019) 'On Optimal Quantized Non-Bayesian Quickest Change Detection with Energy Harvesting'. Ieee Transactions On Green Communications And Networking, [DOI] [full-text] [Details]
2019
'Truthful Mechanism Design for Wireless Powered Network with Channel Gain Reporting'
Zhe Wang, Tansu Alpcan, Jamie S. Evans and Subhrakanti Dey (2019) 'Truthful Mechanism Design for Wireless Powered Network with Channel Gain Reporting'. IEEE Transactions on Communications, [DOI] [full-text] [Details]
2019
'Sum Throughput Maximization in a Cognitive Multiple Access Channel with Cooperative Spectrum Sensing and Energy Harvesting'
Biswas, S. and Dey, S. and Shirazinia, A. (2019) 'Sum Throughput Maximization in a Cognitive Multiple Access Channel with Cooperative Spectrum Sensing and Energy Harvesting'. IEEE Transactions on Cognitive Communications and Networking, [DOI] [full-text] [Details]
2019
'Heavy-tails in Kalman filtering with packet losses'
Pezzutto M.;Schenato L.;Dey S. (2019) 'Heavy-tails in Kalman filtering with packet losses'. European Journal of Control, [DOI] [Details]
2019
'Information Bounds for State Estimation in the Presence of an Eavesdropper'
Leong A.;Quevedo D.;Dolz D.;Dey S. (2019) 'Information Bounds for State Estimation in the Presence of an Eavesdropper'. Ieee Control Systems Letters, 3 (3):547-552 [DOI] [full-text] [Details]
2018
'Power allocation for distributed detection systems in wireless sensor networks with limited fusion center feedback'
Guo, X. and He, Y. and Atapattu, S. and Dey, S. and Evans, J.S. (2018) 'Power allocation for distributed detection systems in wireless sensor networks with limited fusion center feedback'. IEEE Transactions on Communications, 66 (10):4753-4766 [DOI] [full-text] [Details]
2018
'DoS Attacks on Remote State Estimation with Asymmetric Information'
Ding, K. and Ren, X. and Quevedo, D.E. and Dey, S. and Shi, L. (2018) 'DoS Attacks on Remote State Estimation with Asymmetric Information'. IEEE Transactions on Control of Network Systems, [DOI] [full-text] [Details]
2018
'Feed-forward and Feedback Control in Astrocytes for Ca2+-based Molecular Communications Nanonetworks'
Barros, M. and Dey, S. (2018) 'Feed-forward and Feedback Control in Astrocytes for Ca2+-based Molecular Communications Nanonetworks'. IEEE/ACM Transactions on Computational Biology and Bioinformatics, [DOI] [full-text] [Details]
2019
'Transmission Scheduling for Remote State Estimation over Packet Dropping Links in the Presence of an Eavesdropper'
Leong, A.S. and Quevedo, D.E. and Dolz, D. and Dey, S. (2019) 'Transmission Scheduling for Remote State Estimation over Packet Dropping Links in the Presence of an Eavesdropper'. IEEE TRANSACTIONS ON AUTOMATIC CONTROL  , 64 (9):3732-3739 [DOI] [full-text] [Details]
2018
'Attack allocation on remote state estimation in multi-systems: Structural results and asymptotic solution'
Ren, X. and Wu, J. and Dey, S. and Shi, L. (2018) 'Attack allocation on remote state estimation in multi-systems: Structural results and asymptotic solution'. Automatica, 87 :184-194 [DOI] [full-text] [Details]
2018
'Optimal scheduling of multiple sensors over shared channels with packet transmission constraint'
Wu, S. and Ren, X. and Dey, S. and Shi, L. (2018) 'Optimal scheduling of multiple sensors over shared channels with packet transmission constraint'. Automatica, 96 :22-31 [DOI] [full-text] [Details]
2018
'A Decentralized Optimization Framework for Energy Harvesting Devices'
Biason, A. and Dey, S. and Zorzi, M. (2018) 'A Decentralized Optimization Framework for Energy Harvesting Devices'. IEEE Transactions on Mobile Computing, 17 (11):2483-2496 [DOI] [full-text] [Details]
2018
'Transmission scheduling for remote state estimation and control with an energy harvesting sensor'
Leong, A.S. and Dey, S. and Quevedo, D.E. (2018) 'Transmission scheduling for remote state estimation and control with an energy harvesting sensor'. Automatica, 91 :54-60 [DOI] [full-text] [Details]
2017
'SINR-Based DoS attack on remote state estimation: A game-theoretic approach'
Li, Y. and Quevedo, D.E. and Dey, S. and Shi, L. (2017) 'SINR-Based DoS attack on remote state estimation: A game-theoretic approach'. IEEE Transactions on Control of Network Systems, 4 (3):632-642 [DOI] [full-text] [Details]
2017
'Stochastic game in remote estimation under DoS attacks'
Ding, K. and Dey, S. and Quevedo, D.E. and Shi, L. (2017) 'Stochastic game in remote estimation under DoS attacks'. IEEE Control Systems Letters, 1 (1):146-151 [DOI] [full-text] [Details]
2017
'A Game-Theoretic Approach to Fake-Acknowledgment Attack on Cyber-Physical Systems'
Li, Y. and Quevedo, D.E. and Dey, S. and Shi, L. (2017) 'A Game-Theoretic Approach to Fake-Acknowledgment Attack on Cyber-Physical Systems'. IEEE Transactions on Signal and Information Processing over Networks, 3 (1):1-11 [DOI] [full-text] [Details]
2017
'Distortion Outage Minimization in Distributed Estimation With Estimation Secrecy Outage Constraints'
Guo, X. and Leong, A.S. and Dey, S. (2017) 'Distortion Outage Minimization in Distributed Estimation With Estimation Secrecy Outage Constraints'. IEEE Transactions on Signal and Information Processing over Networks, 3 (1):12-28 [DOI] [full-text] [Details]
2017
'The performance and limitations of ϵ-stealthy attacks on higher order systems'
Kung, E. and Dey, S. and Shi, L. (2017) 'The performance and limitations of ϵ-stealthy attacks on higher order systems'. IEEE Transactions on Automatic Control, 62 (2):941-947 [DOI] [full-text] [Details]
2017
'Power Control of an Energy Harvesting Sensor for Remote State Estimation'
Li, Y. and Zhang, F. and Quevedo, D.E. and Lau, V. and Dey, S. and Shi, L. (2017) 'Power Control of an Energy Harvesting Sensor for Remote State Estimation'. IEEE Transactions on Automatic Control, 62 (1):277-290 [DOI] [full-text] [Details]
2017
'Feedback Control over Lossy SNR-Limited Channels: Linear Encoder-Decoder-Controller Design'
Dey, S. and Chiuso, A. and Schenato, L. (2017) 'Feedback Control over Lossy SNR-Limited Channels: Linear Encoder-Decoder-Controller Design'. IEEE Transactions on Automatic Control, 62 (6):3054-3061 [DOI] [full-text] [Details]
2017
'Sensor scheduling in variance based event triggered estimation with packet drops'
Leong, A.S. and Dey, S. and Quevedo, D.E. (2017) 'Sensor scheduling in variance based event triggered estimation with packet drops'. IEEE Transactions on Automatic Control, 62 (4):1880-1895 [DOI] [full-text] [Details]
2017
'Estimation in Wireless Sensor Networks with Security Constraints'
Guo, X. and Leong, A.S. and Dey, S. (2017) 'Estimation in Wireless Sensor Networks with Security Constraints'. IEEE Transactions on Aerospace and Electronic Systems, 53 (2):544-561 [DOI] [full-text] [Details]
2017
'A multi-channel transmission schedule for remote state estimation under DoS attacks'
Ding, K. and Li, Y. and Quevedo, D.E. and Dey, S. and Shi, L. (2017) 'A multi-channel transmission schedule for remote state estimation under DoS attacks'. Automatica, 78 :194-201 [DOI] [full-text] [Details]
2017
'Optimal energy allocation for linear control with packet loss under energy harvesting constraints'
Knorn, S. and Dey, S. (2017) 'Optimal energy allocation for linear control with packet loss under energy harvesting constraints'. Automatica, 77 :259-267 [DOI] [full-text] [Details]
2016
'Massive MIMO for Decentralized Estimation of a Correlated Source'
Shirazinia, A. and Dey, S. and Ciuonzo, D. and Rossi, P.S. (2016) 'Massive MIMO for Decentralized Estimation of a Correlated Source'. IEEE Transactions on Signal Processing, 64 (10):2499-2512 [DOI] [full-text] [Details]
2016
'Throughput Analysis for the Cognitive Uplink under Limited Primary Cooperation'
Nekouei, E. and Inaltekin, H. and Dey, S. (2016) 'Throughput Analysis for the Cognitive Uplink under Limited Primary Cooperation'. IEEE Transactions on Communications, 64 (7):2780-2796 [DOI] [full-text] [Details]
2015
'Distortion Minimization in Multi-Sensor Estimation with Energy Harvesting'
Nourian, M. and Dey, S. and Ahlén, A. (2015) 'Distortion Minimization in Multi-Sensor Estimation with Energy Harvesting'. IEEE Journal on Selected Areas in Communications, 33 (3):524-539 [DOI] [full-text] [Details]
2015
'Massive MIMO channel-aware decision fusion'
Ciuonzo, D. and Rossi, P.S. and Dey, S. (2015) 'Massive MIMO channel-aware decision fusion'. IEEE Transactions on Signal Processing, 63 (3):604-619 [DOI] [full-text] [Details]
2015
'Power-Constrained Sparse Gaussian Linear Dimensionality Reduction over Noisy Channels'
Shirazinia, A. and Dey, S. (2015) 'Power-Constrained Sparse Gaussian Linear Dimensionality Reduction over Noisy Channels'. IEEE Transactions on Signal Processing, 63 (21):5837-5852 [DOI] [full-text] [Details]
2015
'Distortion Minimization in Multi-Sensor Estimation Using Energy Harvesting and Energy Sharing'
Knorn, S. and Dey, S. and Ahlén, A. and Quevedo, D.E. (2015) 'Distortion Minimization in Multi-Sensor Estimation Using Energy Harvesting and Energy Sharing'. IEEE Transactions on Signal Processing, 63 (11):2848-2863 [DOI] [full-text] [Details]
2014
'Sum rate maximization for cognitive MISO broadcast channels: Beamforming design and large systems analysis'
He, Y.Y. and Dey, S. (2014) 'Sum rate maximization for cognitive MISO broadcast channels: Beamforming design and large systems analysis'. IEEE Transactions on Wireless Communications, 13 (5):2383-2401 [DOI] [full-text] [Details]
2014
'Optimal energy allocation for kalman filtering over packet dropping links with imperfect acknowledgments and energy harvesting constraints'
Nourian, M. and Leong, A.S. and Dey, S. (2014) 'Optimal energy allocation for kalman filtering over packet dropping links with imperfect acknowledgments and energy harvesting constraints'. IEEE Transactions on Automatic Control, 59 (8):2128-2143 [DOI] [full-text] [Details]
2014
'Optimal power policies and throughput scaling analyses in fading cognitive broadcast channels with primary outage probability constraint'
Limmanee, A. and Dey, S. and Nekouei, E. (2014) 'Optimal power policies and throughput scaling analyses in fading cognitive broadcast channels with primary outage probability constraint'. Eurasip Journal on Wireless Communications and Networking, 2014 [DOI] [full-text] [Details]
2014
'An optimal transmission strategy for kalman filtering over packet dropping links with imperfect acknowledgements'
Nourian, M. and Leong, A.S. and Dey, S. and Quevedo, D.E. (2014) 'An optimal transmission strategy for kalman filtering over packet dropping links with imperfect acknowledgements'. IEEE Transactions on Control of Network Systems, 1 (3):259-271 [DOI] [full-text] [Details]
2014
'Power control and asymptotic throughput analysis for the distributed cognitive uplink'
Nekouei, E. and Inaltekin, H. and Dey, S. (2014) 'Power control and asymptotic throughput analysis for the distributed cognitive uplink'. IEEE Transactions on Communications, 62 (1):41-58 [DOI] [full-text] [Details]
2014
'Remote estimation with noisy measurements subject to packet loss and quantization noise'
Dey, S. and Chiuso, A. and Schenato, L. (2014) 'Remote estimation with noisy measurements subject to packet loss and quantization noise'. IEEE Transactions on Control of Network Systems, 1 (3):204-217 [DOI] [full-text] [Details]
2013
'Quantized filtering schemes for multi-sensor linear state estimation: Stability and performance under high rate quantization'
Leong, A.S. and Dey, S. and Nair, G.N. (2013) 'Quantized filtering schemes for multi-sensor linear state estimation: Stability and performance under high rate quantization'. IEEE Transactions on Signal Processing, 61 (15):3852-3865 [DOI] [full-text] [Details]
2013
'Throughput maximization in poisson fading channels with limited feedback'
He, Y. and Dey, S. (2013) 'Throughput maximization in poisson fading channels with limited feedback'. IEEE Transactions on Communications, 61 (10):4343-4356 [DOI] [full-text] [Details]
2013
'Compressed sensing with prior information: Information-theoretic limits and practical decoders'
Scarlett, J. and Evans, J.S. and Dey, S. (2013) 'Compressed sensing with prior information: Information-theoretic limits and practical decoders'. IEEE Transactions on Signal Processing, 61 (2):427-439 [DOI] [full-text] [Details]
2013
'Power allocation for secondary outage minimization in spectrum sharing networks with limited feedback'
He, Y. and Dey, S. (2013) 'Power allocation for secondary outage minimization in spectrum sharing networks with limited feedback'. IEEE Transactions on Communications, 61 (7):2648-2663 [DOI] [full-text] [Details]
2013
'Service-Outage capacity maximization in cognitive radio for parallel fading channels'
Limmanee, A. and Dey, S. and Evans, J.S. (2013) 'Service-Outage capacity maximization in cognitive radio for parallel fading channels'. IEEE Transactions on Communications, 61 (2):507-520 [DOI] [full-text] [Details]
2012
'Design of distributed detection schemes for multiaccess channels'
Li, F. and Evans, J.S. and Dey, S. (2012) 'Design of distributed detection schemes for multiaccess channels'. IEEE Transactions on Aerospace and Electronic Systems, 48 (2):1552-1569 [DOI] [full-text] [Details]
2012
'Throughput scaling in cognitive multiple access with average power and interference constraints'
Nekouei, E. and Inaltekin, H. and Dey, S. (2012) 'Throughput scaling in cognitive multiple access with average power and interference constraints'. IEEE Transactions on Signal Processing, 60 (2):927-946 [DOI] [full-text] [Details]
2012
'Dynamic quantization and power allocation for multisensor estimation of hidden markov models'
Ghasemi, N. and Dey, S. (2012) 'Dynamic quantization and power allocation for multisensor estimation of hidden markov models'. IEEE Transactions on Automatic Control, 57 (7):1641-1656 [DOI] [full-text] [Details]
2012
'Outage minimization for parallel fading channels with limited feedback'
He, Y.Y. and Dey, S. (2012) 'Outage minimization for parallel fading channels with limited feedback'. Eurasip Journal on Wireless Communications and Networking, 2013 [DOI] [full-text] [Details]
2012
'Security games and risk minimization for automatic generation control in smart grid'
Law, Y.W. and Alpcan, T. and Palaniswami, M. and Dey, S. (2012) 'Security games and risk minimization for automatic generation control in smart grid'. Lecture Notes in Computer Science (including subseries Lecture Notes in Artificial Intelligence and Lecture Notes in Bioinformatics), 7638 LNCS :281-295 [DOI] [full-text] [Details]
2012
'On Kalman filtering over fading wireless channels with controlled transmission powers'
Quevedo, D.E. and Ahlén, A. and Leong, A.S. and Dey, S. (2012) 'On Kalman filtering over fading wireless channels with controlled transmission powers'. Automatica, 48 (7):1306-1316 [DOI] [full-text] [Details]
2012
'Throughput maximization in cognitive radio under peak interference constraints with limited feedback'
He, Y. and Dey, S. (2012) 'Throughput maximization in cognitive radio under peak interference constraints with limited feedback'. IEEE Transactions on Vehicular Technology, 61 (3):1287-1305 [DOI] [full-text] [Details]
2011
'Decision fusion over noncoherent fading multiaccess channels'
Li, F. and Evans, J.S. and Dey, S. (2011) 'Decision fusion over noncoherent fading multiaccess channels'. IEEE Transactions on Signal Processing, 59 (9):4367-4380 [DOI] [full-text] [Details]
2011
'On scaling laws of diversity schemes in decentralized estimation'
Leong, A.S. and Dey, S. (2011) 'On scaling laws of diversity schemes in decentralized estimation'. IEEE Transactions on Information Theory, 57 (7):4740-4759 [DOI] [full-text] [Details]
2011
'Power allocation for outage minimization in state estimation over fading channels'
Leong, A.S. and Dey, S. and Nair, G.N. and Sharma, P. (2011) 'Power allocation for outage minimization in state estimation over fading channels'. IEEE Transactions on Signal Processing, 59 (7):3382-3397 [DOI] [full-text] [Details]
2011
'Power allocation in spectrum sharing cognitive radio networks with quantized channel information'
He, Y. and Dey, S. (2011) 'Power allocation in spectrum sharing cognitive radio networks with quantized channel information'. IEEE Transactions on Communications, 59 (6):1644-1656 [DOI] [full-text] [Details]
2011
'Asymptotics and power allocation for state estimation over fading channels'
Leong, A.S. and Dey, S. and Evans, J.S. (2011) 'Asymptotics and power allocation for state estimation over fading channels'. IEEE Transactions on Aerospace and Electronic Systems, 47 (1):611-633 [DOI] [full-text] [Details]
2011
'Distortion outage minimization and diversity order analysis for coherent multiaccess'
Wang, C.-H. and Leong, A.S. and Dey, S. (2011) 'Distortion outage minimization and diversity order analysis for coherent multiaccess'. IEEE Transactions on Signal Processing, 59 (12):6144-6159 [DOI] [full-text] [Details]
2010
'Information theory: Outage minimisation in wireless relay networks with delay constraints and causal channel feedback'
Li, J.C.F. and Dey, S. (2010) 'Information theory: Outage minimisation in wireless relay networks with delay constraints and causal channel feedback'. European Transactions on Telecommunications, 21 (3):251-265 [DOI] [full-text] [Details]
2010
'Stochastic consensus over noisy networks with Markovian and arbitrary switches'
Huang, M. and Dey, S. and Nair, G.N. and Manton, J.H. (2010) 'Stochastic consensus over noisy networks with Markovian and arbitrary switches'. Automatica, 46 (10):1571-1583 [DOI] [full-text] [Details]
2009
'Service-outage-based power and rate control for Poisson fading channels'
Chakraborty, K. and Dey, S. and Franceschetti, M. (2009) 'Service-outage-based power and rate control for Poisson fading channels'. IEEE Transactions on Information Theory, 55 (5):2304-2318 [DOI] [full-text] [Details]
2009
'A constrained MDP approach to dynamic quantizer design for HMM state estimation'
Ghasemi, N. and Dey, S. (2009) 'A constrained MDP approach to dynamic quantizer design for HMM state estimation'. IEEE Transactions on Signal Processing, 57 (3):1203-1209 [DOI] [full-text] [Details]
2009
'Data rate theorem for stabilization over time-varying feedback channels'
Minero, P. and Franceschetti, M. and Dey, S. and Nair, G.N. (2009) 'Data rate theorem for stabilization over time-varying feedback channels'. IEEE Transactions on Automatic Control, 54 (2):243-255 [DOI] [full-text] [Details]
2009
'Kalman filtering with faded measurements'
Dey, S. and Leong, A.S. and Evans, J.S. (2009) 'Kalman filtering with faded measurements'. Automatica, 45 (10):2223-2233 [DOI] [full-text] [Details]
2008
'On Kalman smoothing with random packet loss'
Leong, A.S. and Dey, S. and Evans, J.S. (2008) 'On Kalman smoothing with random packet loss'. IEEE Transactions on Signal Processing, 56 (7 II):3346-3351 [DOI] [full-text] [Details]
2008
'Outage capacity of MIMO poisson fading channels'
Chakraborty, K. and Dey, S. and Franceschetti, M. (2008) 'Outage capacity of MIMO poisson fading channels'. IEEE Transactions on Information Theory, 54 (11):4887-4907 [DOI] [Details]
2008
'Application of the generalised likelihood ratio algorithm to the detection of a bearing fault in a helicopter transmission'
Galati, F.A. and Forrester, B.D. and Dey, S. (2008) 'Application of the generalised likelihood ratio algorithm to the detection of a bearing fault in a helicopter transmission'. Australian Journal of Mechanical Engineering, 5 (2):169-175 [Details]
2008
'Optimal and distributed protocols for cross-layer design of physical and transport layers in MANETs'
Papandriopoulos, J. and Dey, S. and Evans, J. (2008) 'Optimal and distributed protocols for cross-layer design of physical and transport layers in MANETs'. IEEE/ACM Transactions on Networking, 16 (6):1392-1405 [DOI] [full-text] [Details]
2008
'Maximal lifetime power and rate allocation for wireless sensor systems with data distortion constraints'
Li, J.C.F. and Dey, S. and Evans, J. (2008) 'Maximal lifetime power and rate allocation for wireless sensor systems with data distortion constraints'. IEEE Transactions on Signal Processing, 56 (5):2076-2090 [DOI] [Details]
2007
'Error exponents for Neyman-Pearson detection of Markov chains in noise'
Leong, A.S. and Dey, S. and Evans, J.S. (2007) 'Error exponents for Neyman-Pearson detection of Markov chains in noise'. IEEE Transactions on Signal Processing, 55 (10):5097-5103 [DOI] [full-text] [Details]
2007
'Outage capacity and optimal power allocation for multiple time-scale parallel fading channels'
Dey, S. and Evans, J. (2007) 'Outage capacity and optimal power allocation for multiple time-scale parallel fading channels'. IEEE Transactions on Wireless Communications, 6 (7):2369-2373 [DOI] [full-text] [Details]
2007
'Stability of Kalman filtering with Markovian packet losses'
Huang, M. and Dey, S. (2007) 'Stability of Kalman filtering with Markovian packet losses'. Automatica, 43 (4):598-607 [DOI] [full-text] [Details]
2007
'Probability of error analysis for hidden Markov model filtering with random packet loss'
Leong, A.S.C. and Dey, S. and Evans, J.S. (2007) 'Probability of error analysis for hidden Markov model filtering with random packet loss'. IEEE Transactions on Signal Processing, 55 (3):809-821 [DOI] [full-text] [Details]
2007
'Combined rate and power allocation with link scheduling in wireless data packet relay networks with fading channels'
Huang, M. and Dey, S. (2007) 'Combined rate and power allocation with link scheduling in wireless data packet relay networks with fading channels'. Eurasip Journal on Wireless Communications and Networking, 2007 [DOI] [full-text] [Details]
2007
'Dynamic quantization for multisensor estimation over bandlimited fading channels'
Huang, M. and Dey, S. (2007) 'Dynamic quantization for multisensor estimation over bandlimited fading channels'. IEEE Transactions on Signal Processing, 55 (9):4696-4702 [DOI] [full-text] [Details]
2006
'Dynamic quantizer design for hidden Markov state estimation via multiple sensors with fusion center feedback'
Huang, M. and Dey, S. (2006) 'Dynamic quantizer design for hidden Markov state estimation via multiple sensors with fusion center feedback'. IEEE Transactions on Signal Processing, 54 (8):2887-2896 [DOI] [full-text] [Details]
2006
'Outage-based optimal power control for generalized multiuser fading channels'
Papandriopoulos, J. and Evans, J. and Dey, S. (2006) 'Outage-based optimal power control for generalized multiuser fading channels'. IEEE Transactions on Communications, 54 (4):693-703 [DOI] [full-text] [Details]
2006
'A power control game based on outage probabilities for multicell wireless data networks'
Alpcan, T. and Başar, T. and Dey, S. (2006) 'A power control game based on outage probabilities for multicell wireless data networks'. IEEE Transactions on Wireless Communications, 5 (4):890-899 [DOI] [full-text] [Details]
2005
'Optimal power control over multiple time-scale fading channels with service outage constraints'
Dey, S. and Evans, J. (2005) 'Optimal power control over multiple time-scale fading channels with service outage constraints'. IEEE Transactions on Communications, 53 (4):708-717 [DOI] [full-text] [Details]
2005
'Optimal power control for Rayleigh-faded multiuser systems with outage constraints'
Papandriopoulos, J. and Evans, J. and Dey, S. (2005) 'Optimal power control for Rayleigh-faded multiuser systems with outage constraints'. IEEE Transactions on Wireless Communications, 4 (6):2705-2715 [DOI] [full-text] [Details]
2004
'Reduced-complexity estimation for large-scale hidden Markov models'
Dey, S. and Mareels, I. (2004) 'Reduced-complexity estimation for large-scale hidden Markov models'. IEEE Transactions on Signal Processing, 52 (5):1242-1249 [DOI] [full-text] [Details]
2003
'Reduced Spatio-Temporal Complexity MMPP and Image-Based Tracking Filters for Maneuvering Targets'
Krishnamurthy, V. and Dey, S. (2003) 'Reduced Spatio-Temporal Complexity MMPP and Image-Based Tracking Filters for Maneuvering Targets'. IEEE Transactions on Aerospace and Electronic Systems, 39 (4):1277-1291 [DOI] [full-text] [Details]
2003
'Weak convergence of hybrid filtering problems involving nearly completely decomposable hidden markov chains'
Yin, G. and Dey, S. (2003) 'Weak convergence of hybrid filtering problems involving nearly completely decomposable hidden markov chains'. SIAM Journal on Control and Optimization, 41 (6):1820-1842 [DOI] [full-text] [Details]
2002
'Complexity reduction in fixed-lag smoothing for hidden Markov models'
Shue, L. and Dey, S. (2002) 'Complexity reduction in fixed-lag smoothing for hidden Markov models'. IEEE Transactions on Signal Processing, 50 (5):1124-1132 [DOI] [full-text] [Details]
2001
'Discrete-time risk-sensitive filters with on-Gaussian initial conditions and their ergodic properties'
Dey, S. and Charalambous, C.D. (2001) 'Discrete-time risk-sensitive filters with on-Gaussian initial conditions and their ergodic properties'. Asian Journal of Control, 3 (4):262-271 [full-text] [Details]
2000
'Change detection in teletraffic models'
Jana, R. and Dey, S. (2000) 'Change detection in teletraffic models'. IEEE Transactions on Signal Processing, 48 (3):846-853 [DOI] [full-text] [Details]
2000
'Reduced-complexity filtering for partially observed nearly completely decomposable Markov chains'
Dey, S. (2000) 'Reduced-complexity filtering for partially observed nearly completely decomposable Markov chains'. IEEE Transactions on Signal Processing, 48 (12):3334-3344 [DOI] [full-text] [Details]
2000
'On asymptotic stability of continuous-time risk-sensitive filters with respect to initial conditions'
Dey, S. and Charalambous, C.D. (2000) 'On asymptotic stability of continuous-time risk-sensitive filters with respect to initial conditions'. Systems and Control Letters, 41 (1):9-18 [DOI] [full-text] [Details]
2000
'3G wireless capacity optimization for widely spaced antenna arrays'
Jana, R. and Dey, S. (2000) '3G wireless capacity optimization for widely spaced antenna arrays'. IEEE Personal Communications, 7 (6):32-35 [DOI] [full-text] [Details]
1999
'Combined compression and classification with learning vector quantization'
Baras, J.S. and Dey, S. (1999) 'Combined compression and classification with learning vector quantization'. IEEE Transactions on Information Theory, 45 (6):1911-1920 [DOI] [Details]
1999
'Finite-dimensional risk-sensitive filters and smoothers for discrete-time nonlinear systems'
Dey, S. and Moore, J.B. (1999) 'Finite-dimensional risk-sensitive filters and smoothers for discrete-time nonlinear systems'. IEEE Transactions on Automatic Control, 44 (6):1234-1239 [DOI] [full-text] [Details]
1998
'Exponential stability of filters and smoothers for hidden markov models'
Shue, L. and Anderson, B.D.O. and Dey, S. (1998) 'Exponential stability of filters and smoothers for hidden markov models'. IEEE Transactions on Signal Processing, 46 (8):2180-2194 [DOI] [full-text] [Details]
1998
'New finite-dimensional risk-sensitive filters: Small noise limits'
Charalambous, C.D. and Dey, S. and Elliott, R.J. (1998) 'New finite-dimensional risk-sensitive filters: Small noise limits'. IEEE Transactions on Automatic Control, 43 (10):1424-1429 [DOI] [full-text] [Details]
1997
'Risk-sensitive filtering and smoothing via reference probability methods'
Dey, S. and Moore, J.B. (1997) 'Risk-sensitive filtering and smoothing via reference probability methods'. IEEE Transactions on Automatic Control, 42 (11):1587-1591 [DOI] [full-text] [Details]
1997
'Risk-sensitive dual control'
Dey, S. and Moore, J.B. (1997) 'Risk-sensitive dual control'. International Journal of Robust and Nonlinear Control, 7 (12):1047-1055 [DOI] [full-text] [Details]
1997
'Risk-sensitive generalizations of minimum variance estimation and control'
Moore, J.B. and Elliott, R.J. and Dey, S. (1997) 'Risk-sensitive generalizations of minimum variance estimation and control'. Journal of Mathematical Systems, Estimation, and Control, 7 (1):123-126 [Details]
1996
'Risk-Sensitive Maximum Lkelihood Sequence Estimation'
R. J. Elliott, J.B. Moore and S. Dey (1996) 'Risk-Sensitive Maximum Lkelihood Sequence Estimation'. IEEE TRANSACTIONS ON CIRCUITS AND SYSTEMS I, 43 (9):805-810 [full-text] [Details]
1995
'Risk-sensitive filtering and smoothing for hidden Markov models'
Dey, S. and Moore, J.B. (1995) 'Risk-sensitive filtering and smoothing for hidden Markov models'. Systems and Control Letters, 25 (5):361-366 [DOI] [full-text] [Details]
1995
'Blind Equalization of IIR Channels Using Hidden Markov Models and Extended Least Squares'
Krishnamurthy, V. and Dey, S. and LeBlanc, J.P. (1995) 'Blind Equalization of IIR Channels Using Hidden Markov Models and Extended Least Squares'. IEEE Transactions on Signal Processing, 43 (12):2994-3006 [DOI] [full-text] [Details]
1994
'Estimation of Markov-Modulated Time-Series via EM Algorithm'
Dey, S. and Krishnamurthy, V. (1994) 'Estimation of Markov-Modulated Time-Series via EM Algorithm'. IEEE Signal Processing Letters, 1 (10):153-155 [DOI] [full-text] [Details]
 
Year
Publication
2011
'Capacity scaling limits of cognitive multiple access networks'
Nekouei, E. and Inaltekin, H. and Dey, S. (2011) 'Capacity scaling limits of cognitive multiple access networks' In: Mechanisms and Games for Dynamic Spectrum Allocation. Cambridge, UK: Cambridge University Press. [DOI] [Details]
Year
Publication
2020
Asymptotics of Quickest Change Detection with an Energy Harvesting Sensor
Dey S. (2020) Asymptotics of Quickest Change Detection with an Energy Harvesting Sensor IEEE International Symposium on Information Theory - Proceedings , pp.1159-1164 [DOI] [Details]
2020
A game-theoretic approach to covert communications
Leong A.S.;Quevedo D.E.;Dey S. (2020) A game-theoretic approach to covert communications IEEE International Symposium on Personal, Indoor and Mobile Radio Communications, PIMRC [DOI] [Details]
2019
SNR-triggered Communication Rate for LQG Control over Wi-Fi
Pezzutto, M. and Tramarin, F. and Dey, S. and Schenato, L. (2019) SNR-triggered Communication Rate for LQG Control over Wi-Fi Proceedings of the IEEE Conference on Decision and Control , pp.1725-1730 [DOI] [full-text] [Details]
2019
Sequential detection of deception attacks in networked control systems with watermarking
Salimi S.;Dey S.;Ahlen A. (2019) Sequential detection of deception attacks in networked control systems with watermarking 2019 18th European Control Conference, ECC 2019 , pp.883-890 [DOI] [full-text] [Details]
2019
Quantized Non-Bayesian Quickest Change Detection with Energy Harvesting
Biswas, S. and Knorn, S. and Dey, S. and Ahlen, A. (2019) Quantized Non-Bayesian Quickest Change Detection with Energy Harvesting 2018 IEEE Global Communications Conference, GLOBECOM 2018 - Proceedings [DOI] [full-text] [Details]
2018
On the Use of Artificial Noise for Secure State Estimation in the Presence of Eavesdroppers
Leong, A.S. and Redder, A. and Quevedo, D.E. and Dey, S. (2018) On the Use of Artificial Noise for Secure State Estimation in the Presence of Eavesdroppers 2018 European Control Conference, ECC 2018 , pp.325-330 [DOI] [full-text] [Details]
2018
Heavy-tails in Kalman filtering with packet losses: Confidence bounds vs second moment stability
Dey, S. and Schenato, L. (2018) Heavy-tails in Kalman filtering with packet losses: Confidence bounds vs second moment stability 2018 European Control Conference, ECC 2018 , pp.1480-1486 [DOI] [full-text] [Details]
2018
State estimation over Markovian packet dropping links in the presence of an eavesdropper
Leong, A.S. and Quevedo, D.E. and Dey, S. (2018) State estimation over Markovian packet dropping links in the presence of an eavesdropper 2017 IEEE 56th Annual Conference on Decision and Control, CDC 2017 , pp.6616-6621 [DOI] [full-text] [Details]
2017
Decentralized Transmission Policies for Energy Harvesting Devices
Biason, A. and Dey, S. and Zorzi, M. (2017) Decentralized Transmission Policies for Energy Harvesting Devices 2017 IEEE Wireless Communications and Networking Conference Workshops, WCNCW 2017 [DOI] [full-text] [Details]
2017
On Remote State Estimation in the Presence of an Eavesdropper
Leong, A.S. and Quevedo, D.E. and Dolz, D. and Dey, S. (2017) On Remote State Estimation in the Presence of an Eavesdropper IFAC World Congress , pp.7339-7344 [DOI] [full-text] [Details]
2017
Set point regulation of astrocyte intracellular Ca2+ signalling
Barros, M.T. and Dey, S. (2017) Set point regulation of astrocyte intracellular Ca2+ signalling 2017 IEEE 17th International Conference on Nanotechnology , pp.315-320 [DOI] [full-text] [Details]
2017
Set point regulation of astrocyte intracellular Ca2+ signalling
Barros, M.T. and Dey, S. (2017) Set point regulation of astrocyte intracellular Ca2+ signalling 2017 IEEE 17th International Conference on Nanotechnology, NANO 2017 , pp.315-320 [DOI] [full-text] [Details]
2017
Optimal Scheduling of Multiple Sensors with Packet Length Constraint
Wu, S. and Ren, X. and Dey, S. and Shi, L. (2017) Optimal Scheduling of Multiple Sensors with Packet Length Constraint IFAC World Congress , pp.14430-14435 [DOI] [full-text] [Details]
2017
Event-Based Transmission Scheduling and LQG Control Over a Packet Dropping Link
Leong, A.S. and Quevedo, D.E. and Tanaka, T. and Dey, S. and Ahlén, A. (2017) Event-Based Transmission Scheduling and LQG Control Over a Packet Dropping Link IFAC World Congress , pp.8945-8950 [DOI] [full-text] [Details]
2017
Multi-sensor Transmission Management for Remote State Estimation under Coordination
Ding, K. and Li, Y. and Dey, S. and Shi, L. (2017) Multi-sensor Transmission Management for Remote State Estimation under Coordination IFAC World Congress , pp.3829-3834 [DOI] [full-text] [Details]
2016
Power allocation for estimation outage minimization with secrecy outage constraints
Guo, X. and Leong, A.S. and Dey, S. (2016) Power allocation for estimation outage minimization with secrecy outage constraints 2016 Australian Communications Theory Workshop, AusCTW 2016 , pp.71-76 [DOI] [full-text] [Details]
2016
Optimal transmission policies for variance based event triggered estimation with an energy harvesting sensor
Leong, A.S. and Dey, S. and Quevedo, D.E. (2016) Optimal transmission policies for variance based event triggered estimation with an energy harvesting sensor European Signal Processing Conference , pp.225-229 [DOI] [full-text] [Details]
2016
On linear encoder-decoder design for multi-sensor state estimation subject to quantization noise and channel erasure
Shirazinia, A. and Dey, S. (2016) On linear encoder-decoder design for multi-sensor state estimation subject to quantization noise and channel erasure IEEE Workshop on Signal Processing Advances in Wireless Communications, SPAWC [DOI] [full-text] [Details]
2016
Sensing throughput optimization in cognitive fading multiple access channels with energy harvesting secondary transmitters
Biswas, S. and Shirazinia, A. and Dey, S. (2016) Sensing throughput optimization in cognitive fading multiple access channels with energy harvesting secondary transmitters European Signal Processing Conference , pp.577-581 [DOI] [full-text] [Details]
2016
A secure cross-layer design for remote estimation under DoS attack: When multi-sensor meets multi-channel
Ding, K. and Quevedo, D.E. and Dey, S. and Shi, L. (2016) A secure cross-layer design for remote estimation under DoS attack: When multi-sensor meets multi-channel 2016 IEEE 55th Conference on Decision and Control, CDC 2016 , pp.6297-6302 [DOI] [full-text] [Details]
2016
Fake-acknowledgment attack on ACK-based sensor power schedule for remote state estimation
Li, Y. and Quevedo, D.E. and Dey, S. and Shi, L. (2016) Fake-acknowledgment attack on ACK-based sensor power schedule for remote state estimation Proceedings of the IEEE Conference on Decision and Control , pp.5795-5800 [DOI] [full-text] [Details]
2015
Multi-sensor estimation using energy harvesting and energy sharing
Knorn, S. and Dey, S. and Ahlen, A. and Quevedo, D.E. (2015) Multi-sensor estimation using energy harvesting and energy sharing IEEE International Conference on Communications , pp.4229-4234 [DOI] [full-text] [Details]
2015
Optimal sensor transmission energy allocation for linear control over a packet dropping link with energy harvesting
Knorn, S. and Dey, S. (2015) Optimal sensor transmission energy allocation for linear control over a packet dropping link with energy harvesting Proceedings of the IEEE Conference on Decision and Control , pp.1199-1204 [DOI] [full-text] [Details]
2015
Optimized compressed sensing matrix design for noisy communication channels
Shirazinia, A. and Dey, S. (2015) Optimized compressed sensing matrix design for noisy communication channels IEEE International Conference on Communications , pp.4547-4552 [DOI] [full-text] [Details]
2015
On the optimality of threshold policies in event triggered estimation with packet drops
Leong, A.S. and Dey, S. and Quevedo, D.E. (2015) On the optimality of threshold policies in event triggered estimation with packet drops 2015 European Control Conference, ECC 2015 , pp.927-933 [DOI] [full-text] [Details]
2015
Optimal energy allocation for linear control over a packet-dropping link with energy harvesting constraints
Knorn, S. and Dey, S. (2015) Optimal energy allocation for linear control over a packet-dropping link with energy harvesting constraints IFAC Workshop on Distributed Estimation and Control in Networked Systems , pp.215-220 [DOI] [Details]
2015
Linear encoder-decoder-controller design over channels with packet loss and quantization noise
Dey, S. and Chiuso, A. and Schenato, L. (2015) Linear encoder-decoder-controller design over channels with packet loss and quantization noise 2015 European Control Conference, ECC 2015 , pp.934-939 [DOI] [full-text] [Details]
2015
Massive MIMO for decentralized estimation over coherent multiple access channels
Shirazinia, A. and Dey, S. and Ciuonzo, D. and Rossi, P.S. (2015) Massive MIMO for decentralized estimation over coherent multiple access channels IEEE Workshop on Signal Processing Advances in Wireless Communications, SPAWC , pp.241-245 [DOI] [full-text] [Details]
2014
Transmission power scheduling for energy harvesting sensor in remote state estimation
Li, Y. and Quevedo, D.E. and Lau, V. and Dey, S. and Shi, L. (2014) Transmission power scheduling for energy harvesting sensor in remote state estimation IFAC Proceedings Volumes (IFAC-PapersOnline) , pp.122-127 [full-text] [Details]
2014
Secrecy rate maximization for cooperative overlay cognitive radio networks with artificial noise
He, Y. and Evans, J. and Dey, S. (2014) Secrecy rate maximization for cooperative overlay cognitive radio networks with artificial noise 2014 IEEE International Conference on Communications, ICC 2014 , pp.1663-1668 [DOI] [full-text] [Details]
2014
Massive MIMO meets decision fusion: Decode-and-fuse vs. decode-then-fuse
Ciuonzo, D. and Rossi, P.S. and Dey, S. (2014) Massive MIMO meets decision fusion: Decode-and-fuse vs. decode-then-fuse Proceedings of the IEEE Sensor Array and Multichannel Signal Processing Workshop , pp.265-268 [DOI] [Details]
2014
Power allocation for distortion minimization in distributed estimation with security constraints
Guo, X. and Leong, A.S. and Dey, S. (2014) Power allocation for distortion minimization in distributed estimation with security constraints IEEE Workshop on Signal Processing Advances in Wireless Communications, SPAWC , pp.299-303 [DOI] [full-text] [Details]
2013
A quantized filtering scheme for multi-sensor linear state estimation with non-detectability at the sensors and fusion center feedback
Leong, A.S. and Dey, S. and Nair, G.N. (2013) A quantized filtering scheme for multi-sensor linear state estimation with non-detectability at the sensors and fusion center feedback Proceedings of the IEEE Conference on Decision and Control , pp.5294-5300 [DOI] [Details]
2013
Weighted sum rate maximization for cognitive MISO broadcast channel: Large system analysis
He, Y. and Dey, S. (2013) Weighted sum rate maximization for cognitive MISO broadcast channel: Large system analysis ICASSP, IEEE International Conference on Acoustics, Speech and Signal Processing - Proceedings , pp.4873-4877 [DOI] [full-text] [Details]
2013
Distortion minimization via multiple sensors under energy harvesting constraints
Limmanee, A. and Dey, S. and Ahlen, A. (2013) Distortion minimization via multiple sensors under energy harvesting constraints IEEE Workshop on Signal Processing Advances in Wireless Communications, SPAWC , pp.225-229 [DOI] [full-text] [Details]
2013
Optimal energy allocation for kalman filtering over packet dropping links with energy harvesting constraints
Nourian, M. and Leong, A.S. and Dey, S. (2013) Optimal energy allocation for kalman filtering over packet dropping links with energy harvesting constraints IFAC Proceedings Volumes (IFAC-PapersOnline) , pp.261-268 [DOI] [Details]
2013
An information-theoretic analysis of distributed resource allocation
Alpcan, T. and Dey, S. (2013) An information-theoretic analysis of distributed resource allocation Proceedings of the IEEE Conference on Decision and Control , pp.7327-7332 [DOI] [full-text] [Details]
2013
Distributed cognitive multiple access networks: Power control, scheduling and multiuser diversity
Nekouei, E. and Inaltekin, H. and Dey, S. (2013) Distributed cognitive multiple access networks: Power control, scheduling and multiuser diversity IEEE International Symposium on Information Theory - Proceedings , pp.1665-1669 [DOI] [full-text] [Details]
2013
Remote estimation subject to packet loss and quantization noise
Dey, S. and Chiuso, A. and Schenato, L. (2013) Remote estimation subject to packet loss and quantization noise Proceedings of the IEEE Conference on Decision and Control , pp.6097-6104 [DOI] [full-text] [Details]
2012
Outage minimization in cognitive radio networks with limited feedback
He, Y. and Dey, S. (2012) Outage minimization in cognitive radio networks with limited feedback 2012 Australian Communications Theory Workshop, AusCTW'12 , pp.84-89 [DOI] [full-text] [Details]
2012
Optimal power policy and throughput analysis in cognitive broadcast networks under primary's outage constraint
Limmanee, A. and Dey, S. (2012) Optimal power policy and throughput analysis in cognitive broadcast networks under primary's outage constraint 2012 10th International Symposium on Modeling and Optimization in Mobile, Ad Hoc and Wireless Networks, WiOpt 2012 , pp.391-397 [full-text] [Details]
2012
On multi-sensor linear state estimation under high rate quantization
Leong, A.S. and Dey, S. and Nair, G.N. (2012) On multi-sensor linear state estimation under high rate quantization 5th International Symposium on Communications Control and Signal Processing, ISCCSP 2012 [DOI] [full-text] [Details]
2012
Dynamic Multi-User MIMO scheduling with limited feedback in LTE-Advanced
Wang, M. and Li, F. and Evans, J.S. and Dey, S. (2012) Dynamic Multi-User MIMO scheduling with limited feedback in LTE-Advanced IEEE International Symposium on Personal, Indoor and Mobile Radio Communications, PIMRC , pp.1627-1632 [DOI] [full-text] [Details]
2012
Multi-sensor linear state estimation under high rate quantization
Leong, A.S. and Dey, S. and Nair, G.N. (2012) Multi-sensor linear state estimation under high rate quantization IFAC Proceedings Volumes (IFAC-PapersOnline) , pp.115-120 [DOI] [full-text] [Details]
2012
Power allocation for error covariance minimization in Kalman filtering over packet dropping links
Leong, A.S. and Dey, S. (2012) Power allocation for error covariance minimization in Kalman filtering over packet dropping links Proceedings of the IEEE Conference on Decision and Control , pp.3335-3340 [DOI] [full-text] [Details]
2012
An outage-based game design for cognitive radio
Nekouei, E. and Alpcan, T. and Dey, S. (2012) An outage-based game design for cognitive radio Proceedings of the International Symposium on Wireless Communication Systems , pp.1034-1038 [DOI] [full-text] [Details]
2012
Efficient and strategy-proof mechanisms for general concave user utilities
Alpcan, T. and Dey, S. (2012) Efficient and strategy-proof mechanisms for general concave user utilities 2012 2nd Australian Control Conference, AUCC 2012 , pp.307-312 [full-text] [Details]
2012
Asymptotically optimal channel feedback protocol design for cognitive multiple access channels
Nekouei, E. and Inaltekin, H. and Dey, S. (2012) Asymptotically optimal channel feedback protocol design for cognitive multiple access channels GLOBECOM - IEEE Global Telecommunications Conference , pp.2196-2202 [DOI] [full-text] [Details]
2011
Throughput scaling in cognitive multiple access networks with power and interference constraints
Nekouei, E. and Inaltekin, H. and Dey, S. (2011) Throughput scaling in cognitive multiple access networks with power and interference constraints IEEE International Conference on Communications [DOI] [full-text] [Details]
2011
How much training is needed in fading multiple access channels?
Scarlett, J. and Evans, J. and Dey, S. (2011) How much training is needed in fading multiple access channels? Proceedings of the International Symposium on Wireless Communication Systems , pp.527-531 [DOI] [full-text] [Details]
2011
Optimal LQG control over continuous fading channels
Leong, A.S. and Dey, S. and Anand, J. (2011) Optimal LQG control over continuous fading channels IFAC Proceedings Volumes (IFAC-PapersOnline) , pp.6580-6585 [DOI] [full-text] [Details]
2011
Service-outage capacity maximization in cognitive radio
Limmanee, A. and Dey, S. and Evans, J.S. (2011) Service-outage capacity maximization in cognitive radio IEEE International Conference on Communications [DOI] [full-text] [Details]
2011
Throughput maximization in cognitive radio with limited feedback in the interference-limited regime
He, Y.Y. and Dey, S. (2011) Throughput maximization in cognitive radio with limited feedback in the interference-limited regime 17th European Wireless Conference 2011, EW 2011 , pp.655-662 [Details]
2011
On diversity orders of distortion outage for coherent multi-access channels
Wang, C.-H. and Leong, A.S. and Dey, S. (2011) On diversity orders of distortion outage for coherent multi-access channels IEEE International Symposium on Information Theory - Proceedings , pp.2851-2855 [DOI] [full-text] [Details]
2011
On Kalman filtering with fading wireless channels governed by power control
Quevedo, D.E. and Ahlén, A. and Leong, A.S. and Dey, S. (2011) On Kalman filtering with fading wireless channels governed by power control IFAC Proceedings Volumes (IFAC-PapersOnline) , pp.6586-6591 [DOI] [full-text] [Details]
2010
Stochastic average consensus filter for distributed HMM filtering: Almost sure convergence
Ghasemi, N. and Dey, S. and Baras, J.S. (2010) Stochastic average consensus filter for distributed HMM filtering: Almost sure convergence IFAC Proceedings Volumes (IFAC-PapersOnline) , pp.335-340 [DOI] [full-text] [Details]
2010
Spectrum sharing in cognitive radio with quantized channel information
He, Y. and Dey, S. and Raghavan, V. (2010) Spectrum sharing in cognitive radio with quantized channel information Proceedings - IEEE Military Communications Conference MILCOM , pp.1672-1677 [DOI] [full-text] [Details]
2010
Multi-sensor diversity in decentralized estimation
Leong, A.S. and Dey, S. (2010) Multi-sensor diversity in decentralized estimation Final Program and Abstract Book - 4th International Symposium on Communications, Control, and Signal Processing, ISCCSP 2010 [DOI] [full-text] [Details]
2010
On diversity schemes in decentralized estimation
Leong, A.S. and Dey, S. (2010) On diversity schemes in decentralized estimation IEEE Workshop on Signal Processing Advances in Wireless Communications, SPAWC [DOI] [full-text] [Details]
2009
Optimum power allocation for expected achievable rate maximization with outage constraints in cooperative relay networks
Li, J.C.F. and Dey, S. (2009) Optimum power allocation for expected achievable rate maximization with outage constraints in cooperative relay networks IEEE Wireless Communications and Networking Conference, WCNC [DOI] [full-text] [Details]
2009
Power constrained dynamic quantizer design for multisensor estimation of HMMs with unknown parameters
Ghasemi, N. and Dey, S. (2009) Power constrained dynamic quantizer design for multisensor estimation of HMMs with unknown parameters Proceedings of the IEEE Conference on Decision and Control , pp.920-927 [DOI] [full-text] [Details]
2009
Efficient algorithms for outage minimization in parallel fading channels with limited feedback
He, Y. and Dey, S. (2009) Efficient algorithms for outage minimization in parallel fading channels with limited feedback 2009 47th Annual Allerton Conference on Communication, Control, and Computing, Allerton 2009 , pp.762-770 [DOI] [Details]
2009
Outage minimization for state estimation using multiple sensors
Leong, A.S. and Dey, S. and Nair, G.N. and Sharma, P. (2009) Outage minimization for state estimation using multiple sensors IFAC Proceedings Volumes (IFAC-PapersOnline) , pp.216-221 [DOI] [full-text] [Details]
2009
Distortion outage minimization in rayleigh fading using limited feedback
Wang, C.-H. and Dey, S. (2009) Distortion outage minimization in rayleigh fading using limited feedback GLOBECOM - IEEE Global Telecommunications Conference [DOI] [full-text] [Details]
2008
Power efficient state estimation using multiple sensors
Leong, A.S. and Dey, S. and Evans, J.S. (2008) Power efficient state estimation using multiple sensors 2008 International Symposium on Information Theory and its Applications, ISITA2008 [DOI] [full-text] [Details]
2008
Power allocation for distortion outage minimization in clustered wireless sensor networks
Wang, C.-H. and Dey, S. (2008) Power allocation for distortion outage minimization in clustered wireless sensor networks IWCMC 2008 - International Wireless Communications and Mobile Computing Conference , pp.395-400 [DOI] [full-text] [Details]
2008
Service outage based power and rate control for Poisson fading channels
Chakraborty, K. and Franceschetti, M. and Dey, S. (2008) Service outage based power and rate control for Poisson fading channels IEEE International Symposium on Information Theory - Proceedings , pp.619-623 [DOI] [Details]
2008
Power-efficient dynamic quantization for multisensor HMM state estimation over fading channels
Ghasemi, N. and Dey, S. (2008) Power-efficient dynamic quantization for multisensor HMM state estimation over fading channels 2008 3rd International Symposium on Communications, Control, and Signal Processing, ISCCSP 2008 , pp.1553-1558 [DOI] [full-text] [Details]
2008
On Kalman filtering with faded measurements
Dey, S. and Leong, A.S. and Evans, J.S. (2008) On Kalman filtering with faded measurements 46th Annual Allerton Conference on Communication, Control, and Computing , pp.607-614 [DOI] [full-text] [Details]
2008
Delay-constrained achievable rate maximization in wireless relay networks with causal feedback
Li, J.C.F. and Dey, S. (2008) Delay-constrained achievable rate maximization in wireless relay networks with causal feedback IEEE Workshop on Signal Processing Advances in Wireless Communications, SPAWC , pp.456-460 [DOI] [full-text] [Details]
2007
Data rate theorem for stabilisation over fading channels
Minero, P. and Franceschetti, M. and Dey, S. and Nair, G. (2007) Data rate theorem for stabilisation over fading channels 45th Annual Allerton Conference on Communication, Control, and Computing 2007 , pp.182-189 [Details]
2007
Efficient rate-power allocation for OFDM in a realistic fading environment
Prince, K. and Krongold, B. and Dey, S. (2007) Efficient rate-power allocation for OFDM in a realistic fading environment IEEE Vehicular Technology Conference , pp.3076-3080 [DOI] [full-text] [Details]
2007
Error exponents for Neyman-Pearson detection of Markov chains in noise
Leong, A.S. and Dey, S. and Evans, J.S. (2007) Error exponents for Neyman-Pearson detection of Markov chains in noise Conference Proceedings of 2007 Information, Decision and Control, IDC , pp.94-99 [DOI] [full-text] [Details]
2007
Maximal lifetime rate and power allocation for sensor networks with data distortion constraints
Li, J.C.F. and Dey, S. and Evans, J. (2007) Maximal lifetime rate and power allocation for sensor networks with data distortion constraints IEEE International Conference on Communications , pp.3678-3685 [DOI] [full-text] [Details]
2007
On outage capacity of MIMO poisson fading channels
Chakraborty, K. and Dey, S. and Franceschetti, M. (2007) On outage capacity of MIMO poisson fading channels IEEE International Symposium on Information Theory - Proceedings , pp.2421-2425 [DOI] [full-text] [Details]
2007
Towards feedback stabilization over fading channels
Minero, P. and Franceschetti, M. and Dey, S. and Nair, G. (2007) Towards feedback stabilization over fading channels Proceedings of the 5th International Symposium on Modeling and Optimization in Mobile, Ad Hoc, and Wireless Networks, WiOpt 2007 [DOI] [full-text] [Details]
2006
Joint rate/power adaptation and buffer management in wireless data relay networks
Huang, M. and Dey, S. (2006) Joint rate/power adaptation and buffer management in wireless data relay networks Proceedings of the American Control Conference , pp.6097-6102 [Details]
2006
Outage capacity and optimal power allocation for multiple time-scale parallel fading channels
Dey, S. and Evans, J. (2006) Outage capacity and optimal power allocation for multiple time-scale parallel fading channels 12th European Wireless Conference 2006 - Enabling Technologies for Wireless Multimedia Communications, European Wireless 2006 [Details]
2006
Distributed cross-layer optimization of MANETs in composite fading
Papandriopoulos, J. and Dey, S. and Evans, J.S. (2006) Distributed cross-layer optimization of MANETs in composite fading IEEE International Conference on Communications , pp.3879-3884 [DOI] [full-text] [Details]
2006
Kalman filtering with Markovian packet losses and stability criteria
Huang, M. and Dey, S. (2006) Kalman filtering with Markovian packet losses and stability criteria Proceedings of the IEEE Conference on Decision and Control , pp.5621-5626 [full-text] [Details]
2006
Application of the generalised likelihood ratio algorithm to the detection of a bearing fault in a helicopter transmission
Galati, F.A. and Forrester, B.D. and Dey, S. (2006) Application of the generalised likelihood ratio algorithm to the detection of a bearing fault in a helicopter transmission Proceedings of the 1st World Congress on Engineering Asset Management, WCEAM 2006 , pp.400-405 [full-text] [Details]
2006
Lifetime optimization for multi-hop wireless sensor networks with rate distortion constraints
Li, J.C.F. and Dey, S. (2006) Lifetime optimization for multi-hop wireless sensor networks with rate distortion constraints IEEE Workshop on Signal Processing Advances in Wireless Communications, SPAWC [DOI] [full-text] [Details]
2006
Lifetime optimization for wireless sensor networks with outage probability constraints
Li, J.C.F. and Dey, S. (2006) Lifetime optimization for wireless sensor networks with outage probability constraints 12th European Wireless Conference 2006 - Enabling Technologies for Wireless Multimedia Communications, European Wireless 2006 [full-text] [Details]
2005
Prediction-based resource allocation for OFDM in wireless channels
Prince, K. and Krongold, B. and Dey, S. (2005) Prediction-based resource allocation for OFDM in wireless channels Proceedings 6th Australian Communications Theory Workshop 2005 , pp.260-265 [DOI] [full-text] [Details]
2005
A framework for efficient rate-power allocation for OFDM in a composite-fading environment
Prince, K. and Krongold, B. and Dey, S. (2005) A framework for efficient rate-power allocation for OFDM in a composite-fading environment IEEE International Conference on Communications , pp.2558-2562 [full-text] [Details]
2005
OFDM transmission resource optimization in HMM-Fading wireless channels
Prince, K.A. and Krongold, B. and Dey, S. (2005) OFDM transmission resource optimization in HMM-Fading wireless channels Proceedings of the IASTED International Conference on Communication Systems and Applications, as part of the Fifth IASTED Int. Multi-Conference on Wireless and Optical Communications, CSA 2005 , pp.16-21 [Details]
2005
Power control and multiuser diversity in multiple access channels with two time-scale fading
Leong, A.S.C. and Evans, J.S. and Dey, S. (2005) Power control and multiuser diversity in multiple access channels with two time-scale fading Proceedings - WiOpt 2005: Third International Symposium on Modeling and Optimization in Mobile, Ad Hoc, and Wireless Networks , pp.86-95 [DOI] [full-text] [Details]
2005
Distributed state estimation for hidden Markov models with dynamic quantization and rate allocation
Huang, M. and Dey, S. (2005) Distributed state estimation for hidden Markov models with dynamic quantization and rate allocation IFAC Proceedings Volumes (IFAC-PapersOnline) , pp.188-193 [full-text] [Details]
2004
Distributed state estimation for hidden Markov models by sensor networks with dynamic quantization
Huang, M. and Dey, S. (2004) Distributed state estimation for hidden Markov models by sensor networks with dynamic quantization Proceedings of the 2004 Intelligent Sensors, Sensor Networks and Information Processing Conference, ISSNIP '04 , pp.355-360 [Details]
2004
A power control game based on outage probabilities for multicell wireless data networks
Alpcan, T. and Başar, T. and Dey, S. (2004) A power control game based on outage probabilities for multicell wireless data networks Proceedings of the American Control Conference , pp.1661-1666 [Details]
2004
Outage-based power control for generalized multiuser fading channels
Papandriopoulos, J. and Evans, J. and Dey, S. (2004) Outage-based power control for generalized multiuser fading channels IEEE International Conference on Communications , pp.327-331 [full-text] [Details]
2003
Infimum Data Rates for Stabilising Markov Jump Linear Systems
Nair, G.N. and Dey, S. and Evans, R.J. (2003) Infimum Data Rates for Stabilising Markov Jump Linear Systems Proceedings of the IEEE Conference on Decision and Control , pp.1176-1181 [full-text] [Details]
2003
Information theoretic quantiser design for decentralised estimation of Hidden Markov Models
Dey, S. and Galati, F.A. (2003) Information theoretic quantiser design for decentralised estimation of Hidden Markov Models ICASSP, IEEE International Conference on Acoustics, Speech and Signal Processing - Proceedings , pp.749-752 [full-text] [Details]
2003
Iterative power control and multiuser detection with outage probability constraints
Papandriopoulos, J. and Evans, J. and Dey, S. (2003) Iterative power control and multiuser detection with outage probability constraints IEEE International Conference on Communications , pp.2509-2513 [full-text] [Details]
2003
Optimal Power Control in Wireless Data Networks with Outage-based Utility Guarantees
Dey, S. and Evans, J. (2003) Optimal Power Control in Wireless Data Networks with Outage-based Utility Guarantees Proceedings of the IEEE Conference on Decision and Control , pp.570-575 [full-text] [Details]
2003
Reduced complexity estimation for large scale hidden Markov models
Dey, S. and Mareels, I. (2003) Reduced complexity estimation for large scale hidden Markov models European Control Conference, ECC 2003 , pp.2613-2618 [full-text] [Details]
2002
Optimal power control in CDMA over Markov fading channels
Bui, N.T. and Dey, S. (2002) Optimal power control in CDMA over Markov fading channels IEEE International Symposium on Information Theory - Proceedings [full-text] [Details]
2002
Reduced complexity spatio-temporal image-based tracking for maneuvering targets
Krishnamurthy, V. and Dey, S. (2002) Reduced complexity spatio-temporal image-based tracking for maneuvering targets Proceedings of the 5th International Conference on Information Fusion, FUSION 2002 , pp.743-750 [DOI] [full-text] [Details]
2002
Hybrid filters modulated by Markov chains with two-time scales
Yin, G. and Dey, S. (2002) Hybrid filters modulated by Markov chains with two-time scales Proceedings of the IEEE Conference on Decision and Control , pp.3573-3578 [full-text] [Details]
2001
Stochastic power control in CDMA over Markov fading channels
Thanh, B.N. and Dey, S. (2001) Stochastic power control in CDMA over Markov fading channels Proceedings - 2001 International Conference on Third Generation Wireless and Beyond , pp.326-331 [Details]
2001
Reduced-complexity estimation for Poisson processes modulated by nearly completely decomposable Markov chains
Krishnamurthy, V. and Dey, S. (2001) Reduced-complexity estimation for Poisson processes modulated by nearly completely decomposable Markov chains IEEE International Symposium on Information Theory - Proceedings [full-text] [Details]
2000
Mobile capacity optimization for widely spaced antenna arrays
Jana, R. and Dey, S. (2000) Mobile capacity optimization for widely spaced antenna arrays Proceedings - IEEE International Conference on Third Generation Wireless Communications , pp.347-354 [Details]
2000
Change detection and its application to adaptive control
De Bruyne, Franky and Dey, Subhrakanti (2000) Change detection and its application to adaptive control Proceedings of the American Control Conference , pp.2169-2173 [Details]
2000
Reduced-complexity smoothing for hidden Markov models
Shue, L. and Dey, S. (2000) Reduced-complexity smoothing for hidden Markov models Proceedings of the IEEE Conference on Decision and Control , pp.4697-4702 [Details]
2000
Mobile capacity enhancement using unequally spaced antenna arrays
Jana, Rittwik and Dey, Subhrakanti (2000) Mobile capacity enhancement using unequally spaced antenna arrays IEEE Vehicular Technology Conference , pp.1215-1219 [full-text] [Details]
1999
Remarks on filtering error due to quantisation of a 2-state hidden Markov model
Shue, Louis and Dey, Subhrakanti and Anderson, Brian D.O. and De Bruyne, Franky (1999) Remarks on filtering error due to quantisation of a 2-state hidden Markov model Proceedings of the IEEE Conference on Decision and Control , pp.4123-4124 [full-text] [Details]
1999
Discrete-time risk-sensitive filters with non-Gaussian initial conditions and their ergodic properties
Dey, Subhrakanti and Charalambous, Charalambos D. (1999) Discrete-time risk-sensitive filters with non-Gaussian initial conditions and their ergodic properties Proceedings of the American Control Conference , pp.4403-4407 [Details]
1999
Change detection in Markov-modulated time series
Dey, S. and Mareels, I. (1999) Change detection in Markov-modulated time series IDC 1999 - 1999 Information, Decision and Control, Data and Information Fusion Symposium, Signal Processing and Communications Symposium and Decision and Control Symposium: Proceedings , pp.21-24 [DOI] [full-text] [Details]
1999
Adaptive classification based on compressed data using learning vector quantization
Baras, John S. and Dey, Subhrakanti (1999) Adaptive classification based on compressed data using learning vector quantization Proceedings of the IEEE Conference on Decision and Control , pp.3677-3683 [full-text] [Details]
1998
Framework for mixed estimation of hidden Markov models
Dey, Subhrakanti and Marcus, Steven I. (1998) Framework for mixed estimation of hidden Markov models Proceedings of the IEEE Conference on Decision and Control , pp.3473-3478 [full-text] [Details]
1998
On steady-state properties of certain max-plus products
Shue, L. and Anderson, B.D.O. and Dey, S. (1998) On steady-state properties of certain max-plus products Proceedings of the American Control Conference , pp.1909-1913 [DOI] [full-text] [Details]
1997
Exponential stability of filters and smoothers for Hidden Markov Models
Shue, L. and Anderson, B.D.O. and Dey, S. (1997) Exponential stability of filters and smoothers for Hidden Markov Models ECC 1997 - European Control Conference , pp.1025-1030 [Details]
1997
New finite-dimensional risk-sensitive filters: Small-noise limits
Charalambous, Charalambos D. and Dey, Subhrakanti and Elliott, Robert J. (1997) New finite-dimensional risk-sensitive filters: Small-noise limits Proceedings of the American Control Conference , pp.2830-2835 [Details]
1997
Finite-dimensional Risk-sensitive filtering for continuous-time nonlinear systems
Dey, S. and Elliott, R.J. and Moore, J.B. (1997) Finite-dimensional Risk-sensitive filtering for continuous-time nonlinear systems ECC 1997 - European Control Conference , pp.617-622 [Details]
1996
On finite-dimensional risk-sensitive estimation
Dey, Subhrakanti and Moore, John B. (1996) On finite-dimensional risk-sensitive estimation Proceedings of the International Symposium on Signal Processing and its Applications, ISSPA , pp.849-852 [full-text] [Details]
1995
Risk-sensitive dual control
Dey, Subhrakanti and Moore, John B. (1995) Risk-sensitive dual control Proceedings of the IEEE Conference on Decision and Control , pp.1042-1047 [Details]
1995
Geometric convergence of filters for hidden Markov models
Boel, Rene K. and Moore, John B. and Dey, Subhrakanti (1995) Geometric convergence of filters for hidden Markov models Proceedings of the IEEE Conference on Decision and Control , pp.69-74 [full-text] [Details]
1995
Risk-sensitive filtering and smoothing via reference probability methods
Dey, Subhrakanti and Moore, John B. (1995) Risk-sensitive filtering and smoothing via reference probability methods Proceedings of the American Control Conference , pp.129-133 [Details]
1994
Blind equalization of IIR channels using hidden Markov models
Krishnamurthy, Vikram and Dey, Subhrakanti and LeBlanc, James P. (1994) Blind equalization of IIR channels using hidden Markov models IEEE International Symposium on Information Theory - Proceedings [full-text] [Details]
1994
Blind equalisation of IIR channels using hidden Markov models
Krishnamurthy, V. and Dey, S. and LeBlanc, J.P. (1994) Blind equalisation of IIR channels using hidden Markov models IEEE International Symposium on Information Theory - Proceedings [DOI] [full-text] [Details]
1994
Maximum likelihood estimation of time-series with Markov regime
Dey, Subhrakanti and Krishnamurthy, Vikram (1994) Maximum likelihood estimation of time-series with Markov regime Proceedings of the IEEE Conference on Decision and Control , pp.2856-2857 [full-text] [Details]
2017
Optimal Stealthy Attack under KL Divergence and Countermeasure with Randomized Threshold
Kung, E. and Dey, S. and Shi, L. (2017) Optimal Stealthy Attack under KL Divergence and Countermeasure with Randomized Threshold IFAC World Congress , pp.9496-9501 [DOI] [full-text] [Details]