What are your Maynooth milestones and memories?
16 June, 2017 marked the 20th anniversary of the foundation of Maynooth University as an autonomous university. As part of the anniversary celebrations we would like to gather the milestones and memories that make up the history of Maynooth over the last two decades.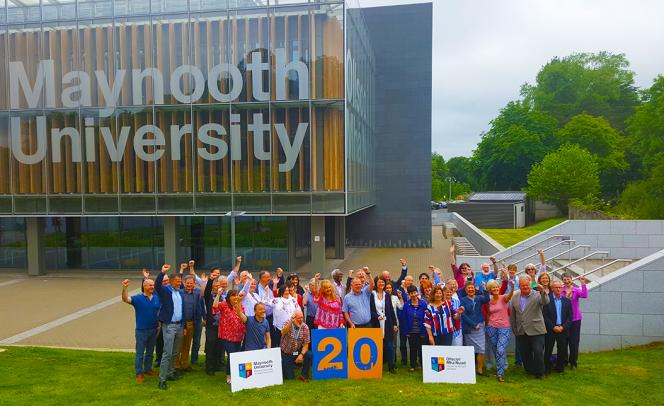 Please share yours with us!
If you are a current or former member of staff, it may be a seminar, lab session or eureka moment at your desk that heralded a research breakthrough? A conference that began a significant academic collaboration? Or a coffee in Pugin Hall that began a new direction?
For graduates of Maynooth it might be a lecture that ignited a new passion? A glance that sparked a great love? A band in the SU that inspired an obsessive following?
Whatever your milestones and memories, we'd love to hear about them!