Saturday, February 21, 2015 - 09:00
to
Tuesday, March 10, 2015 - 09:00
Department of Electronic Engineering, Lab E1.01B, North Campus, Maynooth University, Maynooth
Engineers Week is in its ninth successive year. Engineers Week 2014 was the biggest and best Engineers Week yet, with 500 events across the country and a massive 36,000 participants. The aim of the week was to create a positive awareness of and spark enthusiasm about the engineering profession among people of various ages with little or no engineering background.
The week is coordinated on a national basis by the STEPS team at Engineers Ireland.
Engineers Ireland's STEPS programme was established in 2000 to encourage primary and post-primary students to explore the world of science and engineering. The value of the programme has been formally recognised by Government and is a key element of Science Foundation Ireland's Discover programme. STEPS is managed by Engineers Ireland and is supported by the Department of Education and Skills, Science Foundation Ireland, and a number of major engineering employers.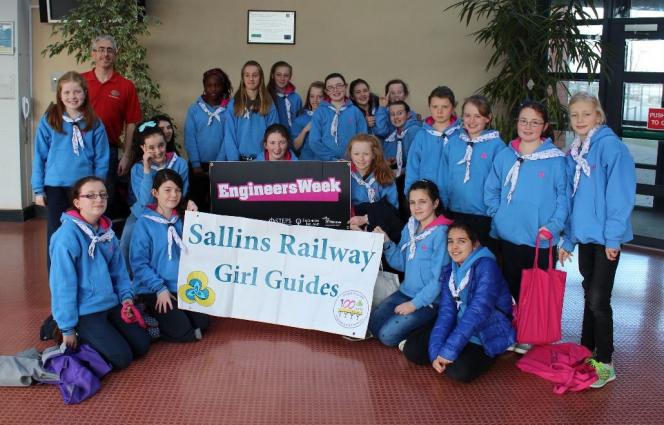 The event was held in Maynooth University on Saturday 21st February, hosted by Andrew Meehan of the EE department.
A total of 21 girls, aged between 9 and 14, arrived promptly at 11am to begin a Lego Mind Storms robots series of experiments. As the robots are programmed to perform tasks based on sensor readings the girls had to quickly learn how to understand how coding worked and to develop small experiments to test the coding that they did.
This was an important day for the girls as it helped to open their eyes to the possibility of looking at engineering as a potential career and while there was a lot of fun, the guides were exposed to the important skills of programming , testing and asking questions to learn.