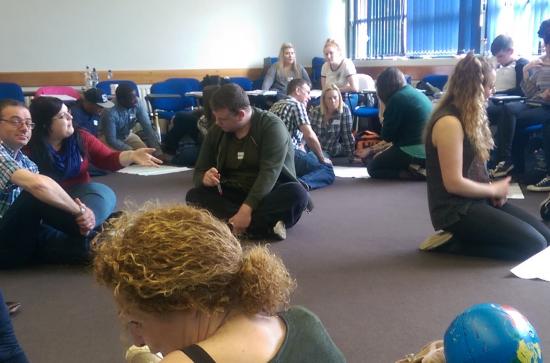 Friday, December 7, 2018 -

09:00

to

13:00
In SE236, School of Education
In this workshop, we will explore this two-part question related to identity-based conflict situations. How—given our values, education, life experiences, family traditions, religious beliefs,
views about gender, political affiliations, and cultural norms - do we:

(1) assist those whose values or perceptions may differ from ours, and
(2) intervene in conflict situations that are entangled with, if not the result of, such differences.

In preparing for this workshop, please consider the two-part question and think of one or more instances where—as a third-party to the conflict situation—you felt ill-at-ease, confused, or otherwise challenged. The following may be helpful in reflecting on those practice moments.

Think of a conflict situation in which you believe identity differences are central to or the likely cause of the dispute. What are the nature and context of the conflict?
Who are the participants? What do you know about their beliefs, background (their identity)?
What prompted you to think that identity differences played a key role in this dispute? What did you know or what did you observe that shaped your understanding?
What sort of reactions did this situation—and the participants—arouse in you? Cognitive, visceral, emotional?
What challenges did you experience (or foresee) as a third-party intervenor?

Michael Lang is a prominent international leader in the field of conflict resolution mediator, with considerable experience in the areas of family, workplace, organisational, congregational and public policy disputes. Michael is co-author of The Making of a Mediator: Developing Artistry in Practice. Michael has developed and presented mediation skills and practice training courses for court systems, government agencies, mediation centres, and professional associations. He has been a featured speaker at professional meetings throughout Canada and the U.S. and in the UK, Ireland and Trinidad and Tobago.
Book your place here - https://shop.nuim.ie/index.php?app=ecom&ns=prodshow&ref=173003209