CATHAL COFFEY
Economic and Social Research Institute (ESRI)
BA Philosophy, Politics and Economics (2018) and MSc Economics (2019)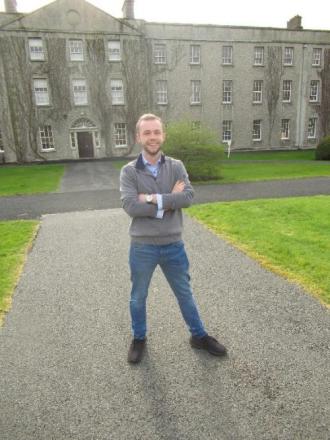 "Deciding to study in Maynooth was one of the best decisions I've ever taken.
The friendships I've made and the knowledge I've gained will carry me forward
for years to come. Going to MU gave me the chance to learn from expert academics
in a friendly environment. The people there are fantastic – they take a genuine interest
in their students and were always helpful & supportive. I thoroughly enjoyed my time in MU
and I would recommend studying there to anyone. Studying in Maynooth will broaden
your mind and your horizons, personal and professional."
HANNAH ORTEGA MCCORMACK
Transfer Agency Specialist, State Street
BA Double Major in Economics and Spanish (2018)
The Bachelor of Arts in Economics and Spanish was both challenging and rewarding.
The lecturers are approachable and always offer support. It is thanks to this BA from
Maynooth University that I am now working at State Street as a Transfer Agency Specialist.
DARRAGH GAULE
BA International Finance and Economics (2018)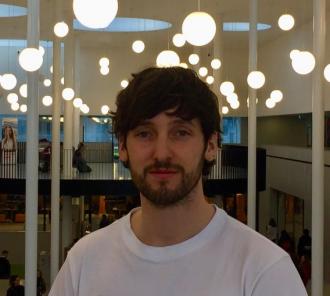 "I am currently studying at the University of Amsterdam doing a Master's degree
in Quantitative Finance. My time at Maynooth University allowed me to build a solid
understanding of the fundamentals needed to progress my learning. I would strongly recommend
the BA International Finance and Economics as it provided me with both strong theoretical
and quantitative knowledge."
KILLIAN MCMANUS
Associate Supervisor, Prudential Regulation, Central Bank of Ireland
BA Economics and Business (2018)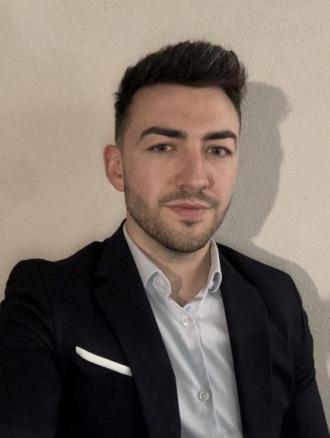 "I am currently working for the Central Bank of Ireland ensuring stability
within the financial system. The skills and knowledge I gained at Maynooth University
have afforded me the confidence to take the lead on ECB projects within the bank,
as well as share my opinion with Directors on issues the bank should be considering
on a macro perspective. The staff in Maynooth are engaging and helpful far beyond
the reach of the lecture hall. The professional relationships and friendships
I made during my time there will last my career."
SHAUN MCDONNELL
Associate Quantitative Analyst | Central Bank of Ireland
MSc Economics (2019) and BA Economics and International Development (2018)
"Studying my BA and MSc at Maynooth University allowed me to realise my full potential.
Having not studied economics at Leaving Certificate, I was awarded the Denis Conniffe prize
for 1st place in undergraduate Econometrics thanks to the extensive support offered by the department.
The faculty in the department always had an extraordinary willingness to help me in reaching my goals,
and in return for hard work and determination, they opened up a multitude of opportunities
for both during and after my time there."