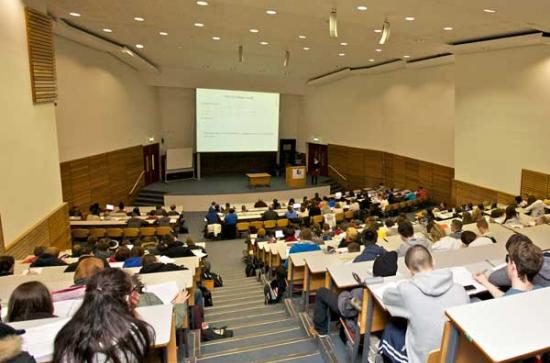 Monday, May 11, 2015 - 10:45
We are pleased to announce exciting new changes to our MSc. in Economic and Financial Risk Analysis programme from September 2015. The revised programme combines high-quality modules in key theoretical and empirical aspects of economics and finance with the practical experience of a work placement. The introduction of a work placement is designed to give our graduates real world experience in the job market and enhance their future employment prospects. Students will have the opportunity to spend at least three months as part of the new programme.
The changes apply to the 1-year MSc. Economic and Financial Risk Analysis programme and year 2 of the 2-year programme. Students will take 60 ECTS of taught modules – 30 in Economics and 30 in Finance – and complete a 30 ECTS work placement in a private firm or public body, where they get to put the theory into practice. If a student is not able to find a work placement, it will be replaced by a thesis on a topic relating to economic or financial risk analysis.
More details on the changes to the programme are available here.