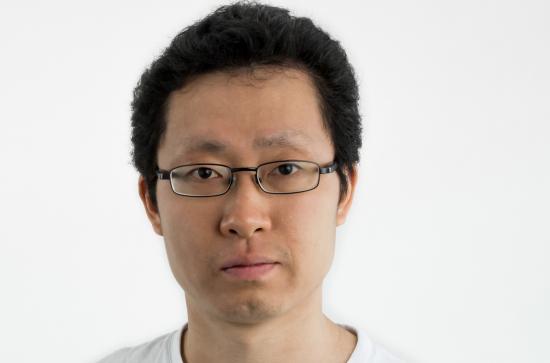 I am a post-doctoral researcher in the project 'Chronologicon Hibernicum' in the Department of Early Irish, Maynooth University. The project receives funding from the European Research Council under the European Union's Horizon 2020 research and innovation programme, grant agreement No. 647351. Chronologicon Hibernicum develops and use innovative methodologies and technical tools to perform linguistic analysis on a large body of early medieval Irish texts. It aims to profile the development of Old Irish between the 7th and the 9th century with advanced statistic methods.

I received my PhD in early and medieval Irish from University College Cork. My PhD thesis title is 'Narratives in early Irish law tracts', in which I have collected narratives widely from Corpus Iuris Hibernici and studied their features, functions and connections with legal institutions and the learned tradition at large.

From 2014 to 2015 I worked as an O'Donovan Scholar in the School of Celtic Studies, Dublin Institute for Advanced Studies, on an critical edition of an Old Irish law tract Din Techtugud.

Year
Publication
2016
蛾子纷落的时刻:诺拉·尼高纳尔诗选 / Am lonnaithe na leamhan: Rogha Dánta Nuala Ní Dhomhnaill.
Fangzhe Qiu (2016) 蛾子纷落的时刻:诺拉·尼高纳尔诗选 / Am lonnaithe na leamhan: Rogha Dánta Nuala Ní Dhomhnaill. China: 北方文艺出版社(Northern Literature and Art Press). [Details]
2015
亲爱的老爱尔兰/ Éire mo ghrá.
Fangzhe Qiu (2015) 亲爱的老爱尔兰/ Éire mo ghrá. Shanghai, China: 上海三联/ Shanghai Joint Publishing Company. [Details]
 
Year
Publication
2018
'The first judgment in Ireland'
Fangzhe Qiu (2018) 'The first judgment in Ireland' In: Anders Ahlqvist and Pamela O'Neill (eds). Fír Fesso: a Festschrift for Neil McLeod. Sydney: The University of Sydney. [Details]
2017
'The Ulster Cycle in the law tracts'
Fangzhe Qiu (2017) 'The Ulster Cycle in the law tracts' In: Ulidia 4: Proceedings of the fourth international conference on the Ulster Cycle of Tales. Dublin: Four Courts Press. [Details]
2013
'Narratives in Early Irish Law: a Typological Study'
Fangzhe Qiu (2013) 'Narratives in Early Irish Law: a Typological Study' In: Medieval Irish Law: Text and Context. Sydney: University of Sydney. [Details]
 
Year
Publication
2016
'A note on comaccomol'
Qiu, Fangzhe (2016) 'A note on comaccomol'. Celtica, 28 :201-207 [IR Link] [Details]
2016
'Manuscript contexts of early Irish law tracts: a case study on Uraicecht Becc'
Fangzhe Qiu (2016) 'Manuscript contexts of early Irish law tracts: a case study on Uraicecht Becc'. Proceedings of Harvard Celtic Colloquium, 35 :150-171 [Details]
2013
'Wandering Cows and Obscure Words: a Rimeless Poem from Legal Manuscripts and Beyond'
Qiu, Fangzhe (2013) 'Wandering Cows and Obscure Words: a Rimeless Poem from Legal Manuscripts and Beyond'. Studia Celtica Fennica, 10 :90-111 [IR Link] [Details]
Year
Publication
2018
Chronologicon Hibernicum: A Probabilistic Chronological Framework for Dating Early Irish Language Developments and Literature
Qiu F.;Stifter D.;Bauer B.;Lash E.;Ji T. (2018) Chronologicon Hibernicum: A Probabilistic Chronological Framework for Dating Early Irish Language Developments and Literature Lecture Notes in Computer Science (including subseries Lecture Notes in Artificial Intelligence and Lecture Notes in Bioinformatics) , pp.731-740 [DOI] [Details]
Year
Publication
2018
poetry reading and discussion.
Nuala Ní Dhomhnaill, Harry Clifton, Fangzhe Qiu, Lijing Peng (2018) poetry reading and discussion. [Invited Lecture], Chinese and Irish Poetry and Song Event, Literature Ireland, Dublin [Details]
2018
an overview of the linguistic diversity problem in China and Ireland focusing on the social linguistic, economic and political aspects.
Fangzhe Qiu (2018) an overview of the linguistic diversity problem in China and Ireland focusing on the social linguistic, economic and political aspects. [Invited Lecture], Linguistic diversity in China and Ireland, TCD, Dublin [Details]
2017
A quantitative examination of the 6th and 7th century entries in the Annals of Ulster in order to see whether they are linguistically contemporary.
Fangzhe Qiu (2017) A quantitative examination of the 6th and 7th century entries in the Annals of Ulster in order to see whether they are linguistically contemporary. [Invited Oral Presentation], When were the 6th- and 7th- century entries in the Annals of Ulster written? A quantitative approach, TCD, Dublin [Details]
2017
on the development from Old Irish aue to later forms ua and oa respectively, using corpus linguistic and quantitative methods.
Fangzhe Qiu (2017) on the development from Old Irish aue to later forms ua and oa respectively, using corpus linguistic and quantitative methods. [Oral Presentation], Aue 'descendant' and its descendants, Maynooth [Details]
2017
An introduction to Irish history and culture for Chinese audience.
Fangzhe Qiu (2017) An introduction to Irish history and culture for Chinese audience. [Invited Lecture], Irish history and culture, Chinese Embassy, Dublin [Details]
2017
Poetry reading and discussion.
Fangzhe Qiu, Nuala Ní Dhomhnaill (2017) Poetry reading and discussion. [Invited Lecture], In Translation: Nuala Ní Dhomhnaill in conversation with Qiu Fangzhe, Literature Ireland, Dublin [Details]
2017
An introduction to the linguistic characteristics, history, social status and popular culture of the Cantonese language.
Fangzhe Qiu (2017) An introduction to the linguistic characteristics, history, social status and popular culture of the Cantonese language. [Invited Lecture], An introduction to Cantonese, Maynooth [Details]
2016
An introduction to the database of the Irish words in the Annals of Ulster, 554-950.
Fangzhe Qiu (2016) An introduction to the database of the Irish words in the Annals of Ulster, 554-950. [Oral Presentation], A lexicographic database of the Annals of Ulster, DIAS, Dublin [Details]
2016
Examination of the relationship between early Irish legal narratives and early Irish literature at large.
Fangzhe Qiu (2016) Examination of the relationship between early Irish legal narratives and early Irish literature at large. [Invited Lecture], Early Irish literature and legal narratives, Maynooth [Details]
2016
An overview of the verses on the margin of the TCD copy of the Annals of Ulster before 911.
Fangzhe Qiu (2016) An overview of the verses on the margin of the TCD copy of the Annals of Ulster before 911. [Invited Oral Presentation], Verses in 'The Chronicle of Ireland'? Some textual and linguistic evidence, TCD, Dublin [Details]