Rachel Travers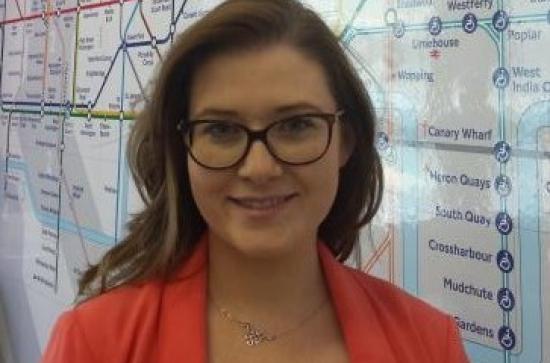 Senior Talent Acquisition Consultant
Dublin City Centre
BA Greek and Roman Civilisation and History
Masters in Classics
2012
I had so many highlights in Maynooth that it is hard to pick one in particular. My lasting memories are of interesting Classical Studies lectures, meeting fascinating intelligent lecturers and making friends for life.
I was part of the Classics society. I also went on the IIHSA Study tour to Greece - I highly recommend!
The relationship that you build not only with your peers but with the lecturers is unique. The lecturers are always there for support and to answer any questions that you may have. The history of the University is interesting and there is a sense of community. Having attended another University after Maynooth, I believe that Maynooth is a more welcoming University. I think that this is important when students apply to University as it makes it easier to settle in initially.
I completed my Undergraduate degree in 2010 and went on to study a Masters in Classics. If you have an interest in the Ancient World the Classics Department in Maynooth is the only place to look. I was looking to develop critical thinking, analysis, and independent research skills. I feel both the Undergraduate and the Masters offered me all of these things whilst also being part of a supportive group. I completed a Thesis during the Masters, and developed my writing skills; I am thankful for that today as my current position requires good communication and writing skills.
I never would have thought when I was studying in Maynooth that I would work in a fast paced position in an Education Recruitment company. However the skills that I learned during the Undergraduate and Postgraduate transferred over in many ways to my current role. People asked me years ago - what's the point in studying Classics - where will that get you? I am now a trained teacher of History and Classical Studies, working in a fast paced dynamic recruitment role, traveling all over Ireland and throughout the UK whilst developing new skills to add to my CV. Ok, I am not in Greece translating ancient texts or excavating an ancient site but I am in a full time, permanent role. My advice would be to not get disheartened if you do not get the job you want straight out of college, everyone has to start somewhere.​ As the Greeks say καλή τύχη - good luck!
During my time of study at Maynooth I worked as a part-time sales advisor in large Department store in Blanchardstown (9 years in total). Following my time in Maynooth I attended another college and completed a Professional Diploma in Education. I wanted to teach History and Classical Studies. Once completed, I worked in Ireland in various substitute positions in schools. Frustrated with the instability and the the lack of long term/ permanent contracts in the Teaching Sector I decided I would need to change careers. I joined LinkedIn and added as many Principals, Teachers, Youth Groups etc as possible. I was then emailed by the manager of the Engage Education Irish Office about a potential Talent Acquisition (recruitment) position. With my experience in Education to date and also my years working in sales in the department store I felt like this position would suit my skill set. I met with the manager the next day and 2 weeks later I had the job! I have worked in my current role since April 2014 and I am happy to say I have a permanent, full time position.
I am delighted to have the Professional Diploma in Education as I have a great love and passion for education. I hope to return to teaching one day. My main career highlight is that since April 2014, I have helped just over 130 teachers secure teaching positions in the UK through Engage Education.
My current role involves sourcing, generating and vetting quality candidates for teaching positions in schools in the UK! The role combines presenting information sessions in the office, at Universities, and attending career fairs. Engage Education have an exclusive event called iday which offers teachers the opportunity of attending a 4 day trip all expenses paid by the company. At the event the teachers interview with multiple schools, attend a CPD session and also visit UK schools in the hope of finding a full time long term teaching position. I love meeting new people and helping passionate teachers find their dream job - I also get to attend these events which are held in London and Leeds. It's great for me as I love to travel and with these events I get to see England and further my knowledge of education sectors outside of Ireland.
I like meeting new people and giving them advice on the Teaching Profession.
One of the biggest challenges I face is trying to break the stigma of teaching in the UK and of recruitment agencies. I have been in amazing schools in the UK and we have teachers who are progressing in their careers, however it is often the stories of teachers who have had a negative experience that get the press. Engage does our utmost to support teachers before their relocation and once in their placement. Gaining teachers trust can often be tough.