Mary O' Rourke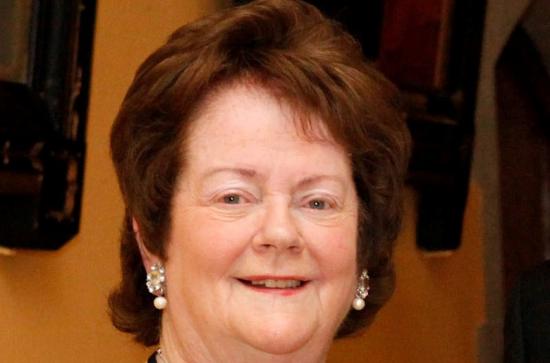 Former Fianna Fáil TD
H Dip in Education 1967
Mary O'Rourke is a former TD for Longford-Westmeath. She has served as Minister for Education, Minister for Health and Minister for Public Enterprise. She was in the first lay graduating class of St Patrick's College completing a Higher Diploma in Education in 1967.
In 2001 Mary O'Rourke TD was named as the inaugural member of the "Made in Maynooth" alumni hall of fame. On presentation of this award Mary explained her fondess of Maynooth.
At the end of the sixties when the college opened to lay students, my father suggested I return to study for the HDip. So I put an ad in the local paper seeking other students travelling to Maynooth, with the result that by September there were four Athlone HDip students on their way to college. At that time, the campus was very Oxford-like. In many ways it was like any other college but yet unique in its atmosphere. My HDip class was small, there were about sixty in the class, which meant we got to know each other quite well, and received a lot of individual attention.
One of the very first lecturers I had was Brother Seamus Ó Súilleabháin, Professor of Education. He treated us as equals and we were equals, not in academic qualifications, but in the experience of life sense. Brother Seamus opened up new pastures of knowledge and discovery for me. One really good piece of advice he gave me was "don't be afraid to stretch young people's minds. Don't be afraid to give them more knowledge than they can cope with – their minds are elastic." It was these words that inspired me. He opened up that vista, which then led me along the path to public life.