Geraldine Byrne Nason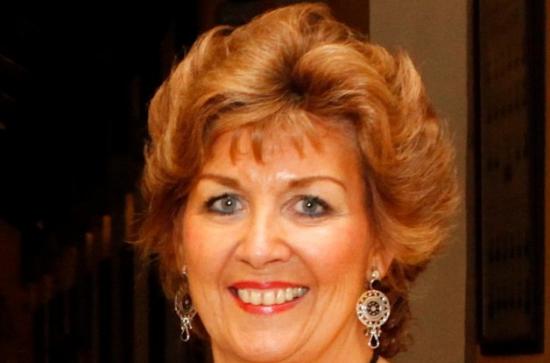 Representative of Ireland to the United Nations in New York
Second Secretary General at the Department of the Taoiseach
MA English 1981
BA Double Hons English & Irish 1980
1980
Geraldine Byrne Nason graduated from Maynooth with a BA in English and Irish in 1980 and completed an MA in English in 1981. She is currently the Representative of Ireland to the United Nations in New York. She took up this position in August 2017 on completion of her term as Ambassador of Ireland to France. Previously she was Second Secretary General in the Department of the Taoiseach, Ireland's Deputy Permanent Representative to the EU, and Director of the National Forum on Europe.
Geraldine has had many achievements over the years including a WXN (Women's Executive Network) award for being the highest ranking civil servant in Ireland.
As she was being honoured at the Maynooth Alumni Ball in 2010, Geraldine in her acceptance speech said "I can say without any fear of contradiction is that it was here in Maynooth that I was given the key to unparalleled opportunities - in the simple act of opening my mind. While students of Marx (Groucho, that is…) will recall having a open mind is not necessarily the best thing - since you can sometimes feel the draft from an open mind - when I pause to re-capture my Maynooth bounty it is not the degree, the memories of Beowulf or tracts of Old Irish that come rushing through….although some I can still repeat! Frankly, one of my abiding memories as I left Maynooth in 1981 was a quiet word with the then Professor of English, Peter Connolly, who gave me simple advice "when you leave here, don't forget why you came". I never have.

In all my peregrinations- and my career choice as a diplomat has meant pretty much constant pilgrimage - I carry with me an abiding sense of my Maynooth experience."