Claire Canning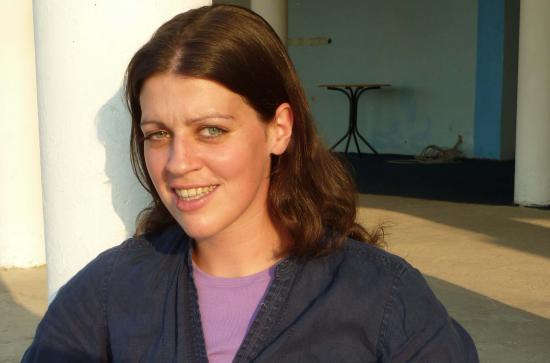 BA Media Studies and Nua Ghaelige (2007)
Claire continued her studies with a MA in International Development in DCU. She then worked as a research Intern wit UNICEF in India. Claire then was Communications Officer with the UN in Kosovo. She returned to Ireland to study for a Professional Diploma in Education at UCC
Claire, together with other Maynooth University alumni, established the Ireland India Educational Foundation (IIEF). It became an recognized NGO in Ireland in 2010. It's principle aim is to support the work of Providence School in Shillong, North East India. This school takes an alternative view of educating children who are too poor to attend regular primary schools in India due to the cost of books, uniforms and stationary. Providence School provides students with an education that will directly benefit them, even if they can only afford the opportunity cost of attending school for a few years.
The students of Providence are not only trained in the traditional academic subjects, but also trades such a carpentry, cooking, tailoring and hairdressing. This ensures that they are employable, even if they cannot afford further training after their school years. Graduates of Providence now work in these areas and earn enough to support their families.
In 2009 the IIEF was tasked with creating an exam structure that should be suitable for students who receive a dual academic and practical education. A full syllabus was drawn up from the knowledge and experience available at Providence and in Ireland and the first set of examinations took place in June 2012.
The main aim of the IIEF is to support the work of Providence School in Shillong, North East India; a school that is changing the way people below the poverty line are educated. Claire and her fellow alumni will be conducting exams for students in India who cannot take their final school leaving exams for a variety of reasons. Beginning in July 2012, these exams are supported by Dundalk IT.