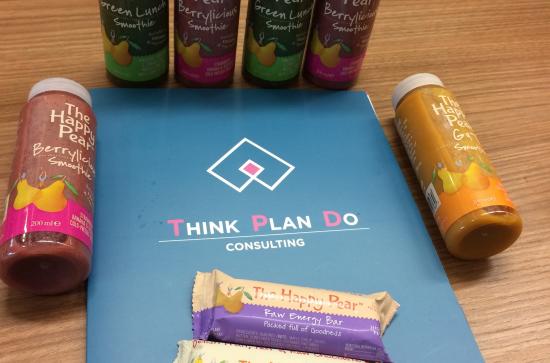 Friday, February 16, 2018 - 10:15
'People don't want to buy a drill, they want to buy a quarter inch hole' - Theodore Levitt

The Department of Design Innovation hosted a Masterclass on customer marketing delivered by Sharon Yourell Lawlor – TPD Consulting to our MScDI (Food) students.
The objectives of the masterclass were to understand and tailor marketing activity to customers, consumers, shoppers and retailers with an improved understanding and knowledge of the principles of category management and shopper marketing.
Sharon is one of the leading practitioners in Category Management and Shopper Marketing having worked in the food and drinks industry in Ireland for over 20 years in companies such as Britvic, GSK and Mars and on iconic brands such as 7up, Pepsi Club Orange, Dolmio and Uncle Bens. In 2011, Sharon's ad for Club Orange 'Best Bits in The World' was the most viewed Irish ad on You Tube.
Our students had a deep dive into Category Management, Defining the Target Customer, Developing Your Product's Unique Value Proposition and looked at the practical applications of delivering a UVP to customers including understanding the 'Customer Decision Journey' how to change shopper behaviour and getting it right at the 'Last Three Feet'.
Guest inputs were from Susanne Martin from BWG foods who shared her expertise in Research and Developments and Chris Peare from The Happy Pear who gave very honest insights into the successes and challenges within the Happy Pear brand – our students look forward to a visit to Pearville in the near future.