Rachel Travers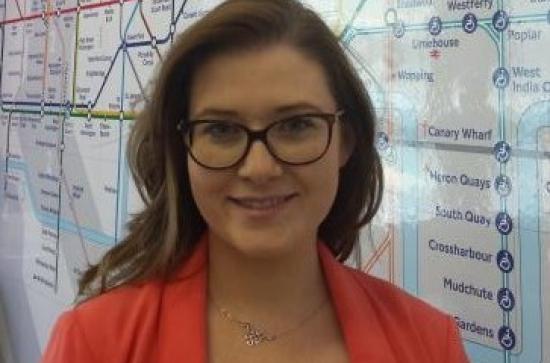 Senior Talent Acquisition Consultant
Teaching and education
2012
I was part of the Classics society. I also went on the IIHSA Study tour to Greece - I highly recommend!
The relationship that you build not only with your peers but with the lecturers is unique. The lecturers are always there for support and to answer any questions that you may have. The history of the University is interesting and there is a sense of community. Having attended another University after Maynooth, I believe that Maynooth is a more welcoming University. I think that this is important when students apply to University as it makes it easier to settle in initially.
Could you tell us who you are and what you do?
My name is Rachel and I'm the Talent Acquisition Manager at Engage Education. I am also programme Coordinator for our salaried 'Train to Teach' programme. I've been working for the company for 9 years now, helping teachers and support staff secure roles in education in schools in England.
How has classical studies helped you to succeed in your career or further study projects?
I've always had an interest in History and studied History for my Leaving certificate. However, I did not have the opportunity to explore topics in Ancient History. When I started in Maynooth, I chose Greek & Roman Civilisation alongside History and during my first year I found a love for it! The lectures were engaging, the topics diverse, offering an excellent sampling of the Ancient World. Personally, I learned so much during my time studying Classics that has transferred over to my working world. I developed key skills in listening, and critical thinking. Classics at Maynooth, for me was such a safe space to learn, to discuss different ideas and opinions. This helped me to develop my confidence in the working world, where I feel confident in my ability to speak with candidates and clients. Something that is often commented on by others within the company I work for is my knowledge of the educational system in Ireland, and around the world, which stems from the research I completed in both the Undergrad and Postgrad.
Any nice memories from your time at Maynooth?
I have so many lovely memories of my time at Maynooth. I particularly enjoyed the Classics Research Discussion Groups held on Fridays. It was a chance to get together with others with the same interests and there was often a trip down to the pub afterwards to continue on the discussions. I've met the most fantastic people from my time at Maynooth, and luckily, can still call many friends. καλή τύχη - good luck!