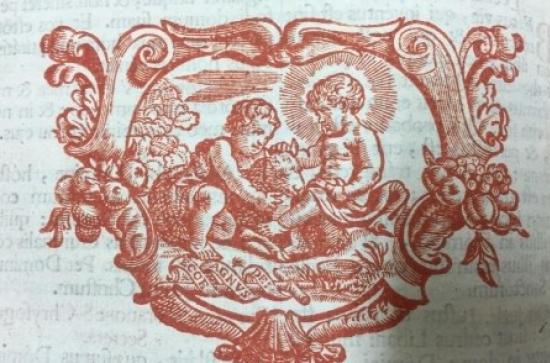 Tuesday, April 28, 2020 - 13:30
Diamonds in the Rough: The Dublin Imprints of the Swayne Bequest is a new digital exhibition from Maynooth University Library exploring some of the rare Irish imprints of the 18th and 19th centuries from the Monsignor Swayne Collection held in the Russell Library.
Monsignor Seán Swayne, chairman of the Irish Episcopal Commission for the Liturgy and parish priest of Graiguenamagh, Co. Kilkenny, died in May 1996. His bequest to the library of Maynooth College included 100 books printed before 1850. The collection is primarily devotional and liturgical, with many of the books showing evidence of usage and regular handling. A number of the books belonged previously to Mgr. Swayne's uncle, Peadar MacSuibhne. Nearly half of the books (47) were printed in Ireland, making this an important collection in terms of Irish print history. This digital exhibition explores some of the 'diamonds in the rough' – the highlights of the remarkable Irish imprints which are housed in the Russell Library, bringing them to life
in a digital world.
While you can't get to the exhibition, let the exhibition come to you!
https://sway.office.com/DFx6hHDDr8Y1Xy11?ref=Link
For more information on the Swayne Collection, please see our Library Treasures Blog 'Mgr. Seán Swayne's Bequest'