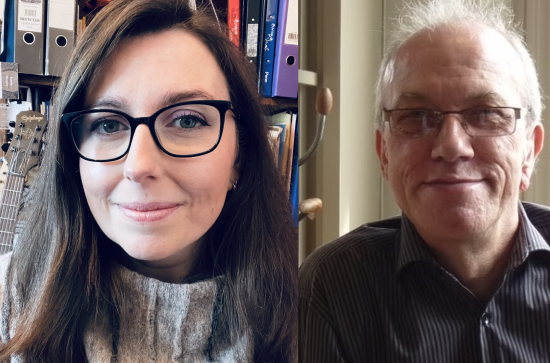 Wednesday, March 22, 2023 - 16:00
Bewerunge Room, Logic House
Discoveries and Databases: Writings, Results, and Reflections from a Year in the Archives
The primary intention of the one-year sabbatical undertaken by Estelle Murphy in 2022 was to research for and write a monograph on the musical court odes composed for the London court between 1660 and 1779. The shape of the 'outputs' from this sabbatical period is rather different than initially anticipated.
Following a year reading and researching at libraries and archives both in Ireland and abroad, as well as engaging with often warren-like catalogues and online digitized repositories, this seminar will share some of the unexpected and interesting discoveries made while supposedly 'writing a book'. These include a new discovery relating to a violin concerto attributed to Master of the Irish State Musick, Matthew Dubourg; tantalizing nuggets of information gleaned from the autograph music manuscripts of William Boyce; and new light on the dissemination and reception of John Walsh's music publications in Ireland. In addition, it will share some reflections on the practical elements of the book-writing process and lessons learnt while undertaking some large and diverse research projects.
Finally, Estelle, in collaboration with Paul Everett, will showcase the most significant 'output': Musical Court Odes, 1660–1779, an online and open-access musicological research database, which will function as an accompanying research tool to the odes monograph. This seminar will mark the launch of the database to public users.
Estelle Murphy is a musicologist whose primary areas of specialization are Baroque music in Britain and Ireland and contemporary popular music. She graduated with a PhD from the School of Music & Theatre, University College Cork, in 2012. Since 2014 she has been an assistant professor in music at Maynooth University.
Estelle's critical edition of John Eccles's theatre music was published in 2021 by A-R Editions and was nominated for the American Musicological Society's Claude V. Palisca award. Her chapter on ceremonial song in eighteenth-century Dublin was published in The Oxford Handbook of Irish Song online in November 2021 and in hard copy in 2023.
Estelle spent 2022 on sabbatical, researching and writing for several projects, including a monograph on the history of court ode from the Restoration for Boydell & Brewer press. For this research, she was the recipient of a Royal Irish Academy Charlemont Grant in 2019 and in July 2022 was hosted as a Bodleian Fellow at the Weston Music Library, Oxford, in conjunction with the British Society for Eighteenth-Century Studies.
Paul Everett, formerly Head of the Department of Music (2003-9) at University College Cork, is well known as an editor of music and for his studies of early eighteenth-century manuscripts, particularly Vivaldi sources and their chronology, on which he has published numerous writings and critical editions. Since the 1980s he has been one of the editors for the New Critical Edition of Vivaldi's works and is perhaps most noted as the author of Vivaldi: The Four Seasons and Other Concertos, Op. 8 (Cambridge University Press, 1996). Paul was on the steering committee that founded the Society for Musicology in Ireland; he served on its first council and designed the Society's first website and membership database. He was instrumental in founding and designing Ireland's first peer-reviewed musicological journal, the Journal of the Society for Musicology in Ireland, and was its first Executive Editor (2005-9). Since his retirement from UCC in 2015, Paul has taken on the role of the SMI's Web Administrator (from 2018) and focused on his work as a designer of online databases and their application for musicological research.