Do not come to campus under any circumstances if you have any common symptoms of COVID-19.

Suspected Cases:
Confirmed Cases
If have a confirmed case of COVID-19, through a PCR or Antigen test, do not come to campus and follow the HSE guidance for self-isolation available here.
If you have a confirmed Covid 19 infection, you should self-isolate for 7 days and wear a medical grade or FFP2 mask for 10 days.
If you have been on campus in the previous 10 days please notify the MU COVID Response team by completing the Notification of Positive COVID-19 Test Result. You can access the form by clicking here or by scanning the QR code. The COVID Response team use this information to make decisions about additional sanitisation, where appropriate.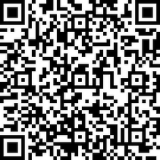 Close Contacts
If you are a close contact, you are no longer required to self-isolate unless you have symptoms. This means that close contacts can continue to come to campus as normal. However, we recommend that close contacts of confirmed cases should be cautious, consider wearing face coverings in crowded spaces, and work from home.
If you are a close contact and have symptoms you should self-isolate until you have not had symptoms for 48 hours and should work from home.

To contact the University's Covid Response Team
The Covid Response Team can be contacted by email covid.response@mu.ie. This is monitored 7 days a week.

For on-campus issues, the Covid Response Team can be contacted on (01) 474 7999 from 9am to 6pm Monday to Friday. Outside of these hours, this number will be answered by Campus Security, who will be able to help with urgent on-campus issues.
See https://www2.hse.ie/conditions/covid19