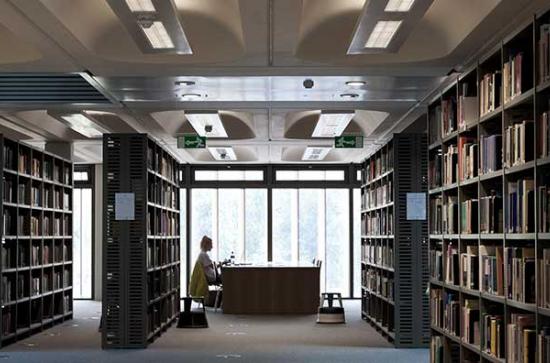 Thursday, February 14, 2019 - 09:30
Maynooth University has become the first Irish academic institution to abolish fines on all standard loans in its library effective immediately, allowing students greater accessibility to key resources and materials for their studies.
The decision to eliminate fines for the late return of books is being taken to encourage students to return overdue items and to fully utilise library services. This follows the abolition of fines in all public libraries since the beginning of 2019. Between 85,000 and 90,000 items are borrowed from Maynooth University's library each year, of which approximately 20% are returned late.
Research shows that students who use the library during their academic studies are more likely to succeed with their courses. Overdue fines have often dissuaded students from coming back to use the services effectively.
Commenting on the new protocol, Lorna Dodd, Head of Academic Services at Maynooth University Library, said: "Maynooth University strives to do all we can to support students to succeed in their studies. From our experience, overdue books and outstanding fines often act as a barrier to students coming back to use the library and research has shown that students who use the library are more likely to be successful in their courses. We want to do all we can to support students in using the library effectively.
This is why we are eliminating fines on all standard loans. Students can now enjoy the library as a place of learning, information and communication without worrying about overdue fines."
Maynooth University is Ireland's fastest growing university and is accustomed to leading the way in innovations and actions to benefit its students. Last year, Maynooth University became the first Irish university to install high-tech EnergyPods in the library, which allows students to take 20-minute naps to help keep their energy levels up during a busy day at college, as part of the student-led Library Innovations Campaign.