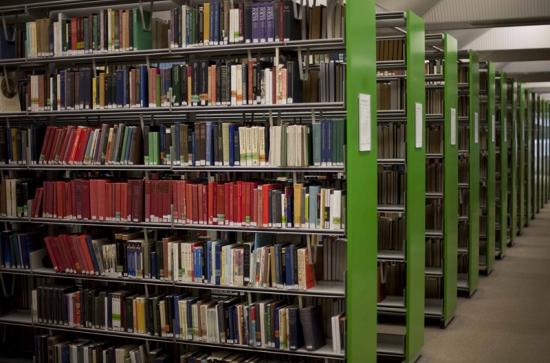 Friday, August 19, 2016 - 17:00
Maynooth University and Kildare County Council Arts and Library Services are delighted to announce the appointment of Joanna Walsh as writer-in-residence and Lindsay Sedgwick as screenwriter-in-residence. The partnership between Maynooth and Kildare County Council sees artists supported in the community, and brings these artists into contact with students and the greater public. Joanna and Lindsay will run workshops on campus and in Kildare Libraries, and will host public readings and events during their tenure.

Commenting on the announcement Dr Victor Lazzarini, Dean of the Faculty of Arts, Celtic Studies and Philosophy, said "Maynooth University is honoured to have Joanna Walsh and Lindsay Sedgwick join this year as writer and screenwriter in-residence. Joanna and Lindsay bring a wealth of experience and immense passion for the arts, and will inspire our students and the local community. Their appointment follows the extremely successful tenure of Eoin McNamee as writer-in-residence and Hugh Travers as screenwriter-in-residence in 2015."

Joanna Walsh has been described as 'one of our most important writers.' Her books are Vertigo, published in Ireland by Tramp Press; Hotel; Grow A Pair; and Fractals. Widely published in journals and magazines, Walsh also runs the Twitter handle @read_women, for which she won a Women in Publishing Award in 2014. Elegant, simple, and unsettling, her work challenges genre and form. Vertigo's stories, the Chicago Tribune wrote, "inject new life into the short-story form. Walsh takes language to liminal spaces, describing reality — or, more profoundly, what we perceive to be our reality — in fresh ways. The effect is like zero gravity: both dizzying and dazzling.' Hotel, the Sydney Review of Books noted, 'feels like something you want to endlessly quote: sharp, knowing, casually erudite... there is power and an affecting gravitas in what Walsh does with detail."

Lindsay Sedgwick is an award-winning screenwriter whose work spans genres: she has written feature films, television movies, television episodes, documentaries, and shorts. Her award-winning series Punky has been recognized as the first mainstream cartoon series in the world in which the main character had special needs. In addition to her screenwriting credits, Lindsay is a prolific playwright whose work has been produced in Ireland and in the UK for BBC4, and whose writing has been described as 'gripping' and 'startlingly good'. A screenwriting tutor since 1995, Lindsay is a graduate of Moonstone International Screenwriting Labs (2002), was a New York University 'Gregory Peck Scriptwriting Course' scholar, (1993) and has an MA Screenwriting from Leeds Metropolitan University (1999). In 2012, she founded the Creatives in Animation Network (CAN) to facilitate collaboration between writers and animators.

Joanna Walsh will take part in the Kildare Readers Festival, Joanna and Sara Baume will be in conversation with Rick O'Shea on Saturday 15 October at 8pm (details here).

For further information about the residencies, please contact Dr Oona Frawley.