Sandra Norgrove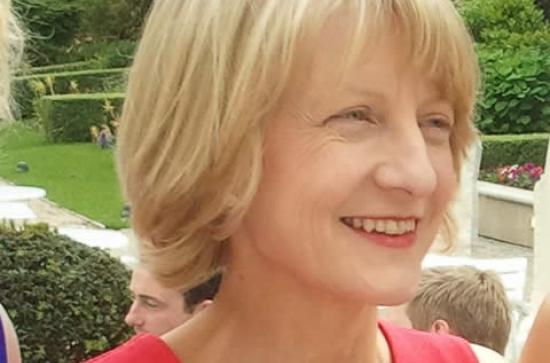 Admissions Officer / Schools' Liaison Officer
Kildare, Ireland

Teaching and education
Higher Diploma in School Guidance and Counselling
2005
Administrative skills. Communication and presentation skills. Counselling and guidance skills (especially when parents and applicants contact me when the applicant has not received a CAO offer and is disappointed). Personal development skills (being positive / empowering and empathising).
1984-1987: Office Clerk (McArthur Steel Co.)
1988-1993: Office Clerk, Head Office (Paddy Power Bookmakers)
1994-1995: Maynooth University, Accounts Office
1995-1998: Mature Student studying BA in Theology and Arts (SPCM)
1998-1999: Office Clerk (Maynooth University, Accounts)
1999-2001: Master's Degree student in SPCM
2001-2004: Various posts in SPCM and Maynooth University covering maternity leave
2004-2005: Student in Maynooth University studying Higher Diploma in School Guidance and Counselling
2005-2006: Acting Admissions Officer, SPCM
2006 – date: Admissions Officer / Schools' Liaison Office
Responsible for processing undergraduate and postgraduate applications Liaising with CAO and responsible for making offers Liaising with School Guidance Counsellors Visiting Schools and making presentations Attending CAO Conferences around the country Organising (and attending) Open Days in conjunction with Maynooth University Representing the University at Careers Events around the country Updating Prospectus and Student Handbook every year Responsible for the advertising of courses Dealing with enquiries over the telephone and via email Arranging interviews for mature applicants Interviewing mature applicants
I love the variety of the job. I spend approximately 7 months in the office and the other 5 months on the road. Talking to leaving cert students about Theology and God can be quite challenging during these times and a number of students would not have even considered studying the subject.
In 2005 I was offered the job as Acting Admissions Officer covering maternity leave. The following year I applied for and was offered the post as Admissions Officer.
Try to do what you love to do, or at least like doing. Trust in your own ability. Believe in yourself.
Any other relevant information on your career to date:
The reason why I am on the path I am on is down to an experience I had in Australia about 18 years ago. I attended a personal development/self-awareness seminar that literally changed the course of my life. It was the turning point in my life and it is the reason I went to college. I would strongly recommend all graduates to consider personal development and build their self-esteem. Having a qualification of course is important when looking for employment but so is being happy in your own skin. When you are happy in yourself and true to yourself life works!
(submitted August 2012)