Paula Harte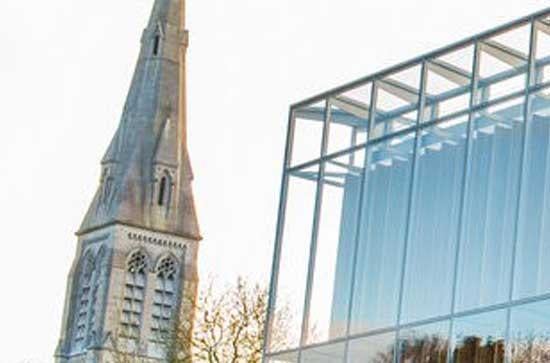 Adult Education Guidance Counsellor
Kilkenny

Teaching and education
Higher Diploma in School Guidance and Counselling
2007
One important aspect of the role is to keep up-to-date with current information in relation to education and careers. You also need to have excellent communication and interpersonal skills as you are dealing with a wide variety of people on a day to day basis. Having empathy and understanding for people is very important and always be willing to be self reflective. To be inquisitive and always asking questions of yourself and others is also important.
I graduated in 2000 with a BA Degree in Politics and Sociology from University College Dublin. Like most Arts degree graduates I really didn't know what I wanted to do. Positions were advertised in Care work to look after adults with disabilities in a residential home. I worked there for a period of time, which I loved but the draw of travelling and working in Australia was greater ! When I came home I worked as a substitute teacher in primary and secondary schools. At the same time I trained as a Literacy Tutor working with Adults. I loved working in Education as it offered such variety and challenges. I enrolled on a Certificate course with Maynooth University outreach centre in Counselling Skills. It was a great opportunity for me to learn skills to help me work with people but also as an introduction to Counselling as a career. The Higher Diploma in Guidance and Counselling married for my love of Education with helping and guiding people. It also was a great personal journey for the year.
I work mainly on a one to one appointment basis offering adults educational guidance. Clients come to me to discuss returning to education maybe sometimes for the first time. It is a space for them to look at their options but also to discuss their fears and concerns about going into a classroom again. I also attend regular supervision as best practice to reflect on my work in a professional manner. I also attend various training programmes and CPD courses which means that I get to meet new people and challenge myself to develop new skills regularly.
It is a privilege to be part of people's journey and to hear their stories. To see them go from having low confidence and self esteem to blossom in adult educational programmes is so rewarding. The difficult times that we all find ourselves in has proven to be very challenging in the last few years. People are finding it difficult to cope with life's demands and it can be a challenge at times to hold them and offer hope and opportunities.
When finishing my Postgraduate Course I had signed up for email alerts on www.publicjobs.ie and www.educationposts.ie, I also checked the websites of all of the VECs. However the job that I applied for was advertised also in the national newspapers. The Irish Independent on Thursdays and The Irish Times on Fridays. In order to be ready to apply I had used the Career Development Centre's advice on writing a cover letter and CV with reference to Education positions.
The important thing I think today is to be adaptable and open to developing new skills in today's job market. Forging and maintaining relationships are very important for career development. Whether you spent your summers in college picking fruit or working in a multinational company it is important to have worked hard, showed initiative and received a good reference . Getting involved in clubs, groups volunteering etc are all useful ways of building up a network . Use support services that are available to you in particular the Career Development Centre in Maynooth University.