Edward O'Connor
Associate Lecturer
Maynooth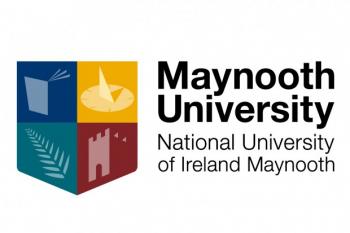 Teaching and education
BBS in Business and Management
PhD in Business
2018
Soft skills, which are so important, such as self-belief and critical thinking.
Technical skills needed to be a first-rate academic.

Left school after my leaving. Started out in low skilled jobs but worked my way up to management positions in a number of SMEs. I was mainly working in general management and project management in the sign and graphic trade. I lost my job in 2010 and, with a lot of support from my wife, I came to Maynooth to study for a degree in Business and Management.
After my degree I applied for, and won, a John and Pat Hume scholarship. I started on a 4 year PhD journey, which culminated in me gaining a 5-year tenured track as a lecturer in the School of Business. My area of research is Careers and HR.
Lecturing under-grads in HRM, and reseaching careers, with an emphasis on skilled migration.
Teaching this current generation. They are such a capable and confident generation, with so much to offer.
As a HR lecturer I have become the 'go to guy' for career advice and help, and to get mails thanking you for assisting someone in getting their career on track is so rewarding.

An accurate and concise CV is essential. It is the CV that gets your interview. Keep it updated. Sell your abilities and experience. All work experience counts, that weekend job in your local Centra gives you customer service skills, communication skills, teamwork experience etc. Sell it.
Prepare for interviews, research the company, its values, its clients and its plans. Have questions ready for the interview, have answers to the difficult questions, such as "what are your weak points". Treat everyone with respect; I know of one company where the CEO sat at reception when interviewees were due. Be early, give yourself time to relax. Be aware of your body language, smile. If you don't have an answer, don't waffle. If you don't hear a question fully, ask them to repeat it. Pause before answering, even if you have an answer ready. When you have said all you want to say, stop talking. Even if the interviewer remains silent, never feel the need to fill the silence. Thank them for their time. E-mail a thank you the next day, and enquire about feedback.
When you start a new job ask questions, the first months is the 'Silly Season', there is no stupid question, so ask then, you will not be expected to know everything. So if you don't understand something, or don't know how to do something, ask. Try and get a mentor, ask someone you respect, meet for coffee every week.