Conor Rothwell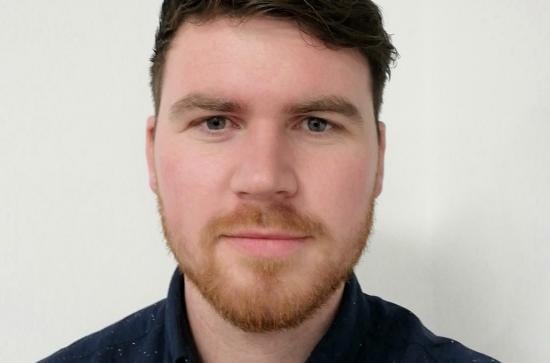 Data Scientist
Dublin
IT and telecoms
2016
My course in Maynooth constantly challenged me to engage critically with the class material. This taught me how to evaluate content rather than passively accepting it. I also learned how to conduct research and combine my thoughts and research evidence into a coherent argument.
More than anything I learned the importance of being friendly and approachable. I met so many fantastically talented and intelligent people throughout my time in Maynooth but I never came away from a conversation feeling patronised or condescended to. This is a lesson I have brought with me through life.
After graduating from my undergrad I worked for a year as a research assistant in the department of Psychology in Maynooth. The team was investigating the interaction between work, musculoskeletal pain conditions (e.g. arthritis), and psychosocial factors. Having taken maths and physics as part of my undergrad, I knew I had an interest in technical work and my work as the data analyst on the research team confirmed that I wanted to focus on a career are that involved data analytics. The following year I enrolled in an MSc in Business Analytics.
I joined Accenture in October 2018, following the completion of my MSc, and have worked on several projects in my first year in a number of different fields including financial services and pharmaceutical manufacturing.
My work so far has predominantly involved visualisation projects. Visualisation is the process of displaying large amounts of information in an easily consumable way. Bar charts and line graphs are simple examples of visualisation. This can be really satisfying work as it's blends creativity in the design of the visualisation deliverable and technical skills in building the analytics that supports the final displays.
I have recently started work in a computer vision project and am excited to learn more about this area and about the industry it is being applied in.
The most interesting element of my job has been the variation in the industries and technologies I have worked with. I have worked in utilities, financial services, and pharmaceutical manufacturing, and have used Python, SQL, Tableau, and Qlikview all in the past year. Every change in industry or technology brings a steep learning curve that must be overcome but it also offers the opportunity to grow and learn. It has been so interesting seeing how different industries challenge similar problem.
I learned about Accenture through the course talks and events that Accenture ran on campus. They gave me the opportunity to learn about the company and what they do, as well as engage with employees and hear about their experiences with the company.
Put yourself out there. There are so many opportunities, you just have to go after them. In particular, take advantage of employment events on campus. Try to talk to as many potential employers as possible. Every person you meet could help you. The other thing to realise is that job applications can take a significant amount of time but the more you put in the better chance you have. Try to make every application customized and personal. Generic applications are unlikely to stand out from the hundreds of applications that companies are getting. Try to learn about the company you're applying to. Better again, try speaking to a member of staff in company you're interested in.
Most importantly, stay positive. There will likely be far more rejections than acceptance offers along the way but it's the same for everyone. Keep going and you'll get there!