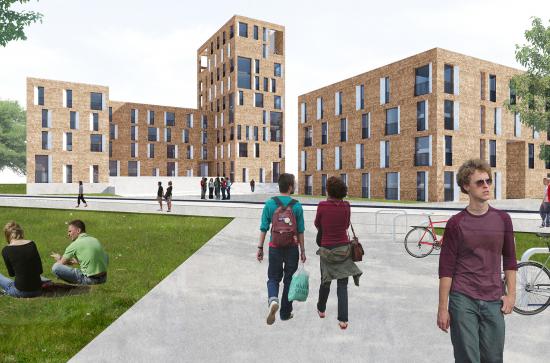 Thursday, February 8, 2018 - 11:00
The Student Courtyard apartments were completed in January 2017.This project is the first nine storey building constructed in Kildare and will house a total of 297 students, with each apartment accommodating 5 students sharing.
Every detail of design has been carefully considered with each apartment fitted out with Bespoke fitted furniture, crafted locally. All the bedrooms are single occupancy en-suite, with a fitted wardrobe and study desk. There is a shared kitchen in each apartment.