Led by Dr Catherine Gander in official partnership with
Poetry Ireland
, Diversifying Irish Poetry (DIP) is a mentorship programme for poetry critics of colour on the island of Ireland, leading to publication in mainstream print and online platforms. Run in collaboration with Ledbury Poetry Critics, for which Dr Gander is a co-organiser, it adapts their highly successful mentorship programme to the specific contexts of Irish poetry and poetry criticism. Targeted towards budding critics with some experience of reviewing, the programme aims to usher in change to reviewing and commissioning cultures.
This project is above all to establish a sustainable mentorship programme in Ireland for poetry critics from underrepresented ethnic groups whose access to critical culture is hindered by structural racism and migration. It also provides a robust data gathering and monitoring mechanism, which will feed into a project report on diversity, equality, and inclusion in Ireland's reviewing culture and broader literary landscape.
Run an open competition mentorship scheme for poetry critics of colour in Ireland
Foster critical voices, and open doors for a diverse range of critics
Deliver open workshops and a two-day residency for the selected critics
Gather anonymised data on published critics from a wide variety of publishing platforms
Make meaningful change to Ireland's literary networks, and by extension, to the value Irish society gives to diversity in the arts.
A full schedule of events is forthcoming.
Mid-May—July 1st: applications open for new Poetry Critics of Colour in Ireland
June: an open workshop on reviewing poetry will run collaboratively between Maynooth University and Poetry Ireland
July: a workshop for mentors will run collaboratively between Maynooth University, Ledbury Critics, and Poetry Ireland
Late July—end of project: mentorship will take place
November/December (pending other factors): a two-day residency for the critics will be run at Maynooth University run by Dr Catherine Gander and Poetry Ireland, with various guest speakers/presenters.
End of project: a report on the project and gathered ethnicity data will be produced by Dr Catherine Gander
Our board of advisors consists of:
Catherine Gander (chair)
Poetry Ireland: Niamh O'Donnell (director), Elizabeth Mohen, Paul Lenehan.
Supriya Dhaliwal
Seán Hewitt
Ken Keating (MEAS: Measuring Equality in the Arts Sector)
Ailbhe McDaid (MEAS: Measuring Equality in the Arts Sector)
Chandrika Narayanan-Mohan
Sandeep Parmar (Ledbury Poetry Critics)
Nidhi Zak/Aria Eipe
Our fantastic mentors are:
Funding: Irish Research Council New Foundation Strand 1a.: Engaging Civic Society within a National Context
Duration: 2021
Team: Dr. Catherine Gander (PI)
For updates and more information, see our twitter profile @DIPoetrycritics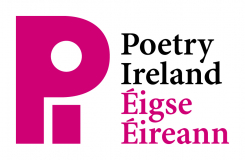 ChronHib (Chronologicon Hibernicum – A Probabilistic Chronological Framework for Dating Early Irish Language Developments and Literature) is a research project funded by the European Research Council under the HORIZON 2020 Framework Programme with the aim of creating tools to facilitate the study of language development. The primary aim of the ChronHib project is to refine the methodology for dating Early Medieval Irish linguistic development and to build a chronological framework of linguistic changes that can be used to date literary texts within the Early Irish period (ca. 6th – mid 10th century). The project aims to achieve this through statistical methods for the seriation of linguistic data, and for estimating dates using Bayesian inference.A further goal of the project is to harness the potential of existing digital resources and to develop new publicly available corpora to help date Old and Middle Irish texts and to gain deeper insights into the development of the phonology, morphology, syntax and lexicon of the Irish language.
Learn more about the project at the project's website.
Funding: European Research Council Horizon 2020
Duration: 2015-2020
Team: Prof. David Sifter (PI)
The MACMORRIS project sets out to recover the vibrancy and complexity of Ireland's transformative years between Henry VIII's assumption of the kingship of Ireland in 1541 and the Flight of the Earls in 1607. It is a radically new digital humanities project creating the first annotated and interactive digital map of all cultural players—from poets, patrons, and pamphleteers, to translators, travel-writers, and administrators—of this rich period in Irish history.
Learn more about the project at the project's website.
Funding: Irish Research Council Advanced Laureate Award Scheme
Duration: 2019-2023
Team: Prof. Patricia Palmer (PI)

MIMNEC aims at making progress in the study of medieval Irish medical writing through a close examination of two texts, one a tract on human anatomy and disease, and the other a compendium of mostly herbal recipes for various ailments. Both texts provide a wealth of lexicographical information for the history of the Gaelic languages, and shed light on medieval Irish networks of learning and intellectual exchange. They also contain other intriguing features, however, such as allusions to early Irish mythological narratives, charms and versified medical remedies, that attest to a complex and dynamic relationship between inherited classical medical learning and the diverse and vibrant vernacular literary tradition of medieval Ireland. The project will take both a cross-disciplinary and a cross-linguistic approach to these and other Irish medical sources: considering, for example, their relationship to other contemporary genres of Irish-language technical or didactic writing, as well as to the extant medical texts of neighbouring regions, such as medieval Wales and Anglo-Saxon England.
Funding: Irish Research Council Starter Laureate Award Scheme
Duration: September 2018 – August 2020
Team: Dr. Deborah Hayden (PI), Dr. Siobhán Barrett (RA).
Clericus is a Digital Humanities project. It is intended to provide researchers and the public with resources and tools to reconstruct and investigate the formation and activities of clergy in Ireland from the earliest times to the present day. The first iteration of the project aims to provide a modern, highly performant, dynamic front-end web application. By accessing this web application visitors are able to navigate a selected data source, comprising the annual graduation class photograph ('classpieces') 1970-80. Visitors are also be able to experience digital representations of the classpieces and access structured information about the classpieces contents, i.e. the people depicted on them, related dioceses, ordination events and more. Data analysis tasks performed on this data set allow for data visualization in the form of node graphs and charts that will enhance the visitors experience enabling a deeper level of understanding about the identified entities, their relations and how all these evolve through time and space.

The overall application is a dynamic end-to-end application built by utilizing Open Source components. The front-end and back-end web application is being built in ReactJS (https://reactjs.org). Both ends consume data stored in a neo4j graph database (https://neo4j.com) database through a nodeJS (https://nodejs.org) server API. The dominant programming language that brings everything together is Javascript.

Clericus offers researchers a powerful digital tool for the study of one of the most important social and professional cohorts in Irish history. Apart from making these resources available to researchers and the general public, the project aims to preserve the artefacts in an accessible and interactive digital format.
PI Thomas O'Connor,
Senior Technical Officer, Stavros Angelis
Technical Assistant, Chun-Hung Chen
Research Assistant, Dr Tony Farrell
Research Assistant & Content Manager, Dr Richard Fitzpatrick
Funder: Private funding,
Duration 2019-2020
Frank Duff Letters Project: Legion of Mary Funding; 2019-20: PI Dr Jacinta Prunty, Dept of History
This project aims to bring to market a new technology for headphone music listening, which will allow user to enjoy a natural, in-the-room, sound, making the experience more comfortable. This will provide a customised setup, where the audio processing techniques applied to the headphone playback are adjusted to each individual's hearing characteristics.
Funding: Commercialisation Fund - Enterprise Ireland
Duration: 12 Months
Team: Prof. Victor Lazarini (PI), Dr. Brian Carty (Post-Doc), Ms Gill Dooley (Commercialisation Specialist), Edward Holden (RA).
FTe: Intersections: Feminism, Technology, and Digital Humanities: IRC/AHRC UK-Ireland Collaboration in the Digital Humanities Networking Call; co-PI Dr. Kylie Jarrett, Dept of Media Studies.
The network is designed to address a critical challenge in contemporary society and culture: the gender imbalance in computational practices and systems. This challenge has deep implications for Digital Humanities practice and theorising. The Project's overarching objective is to 'un-code' gendered assumptions, question digital environments and systems, and embed intersectional feminist methods and theory within DH with a view to the creation of new DH futures.
To achieve this, the project will look to:
generating feminist scholarship that re-shapes Digital Humanities as a practice and multi-disciplinary field which is more fit to grapple with complex social, cultural and epistemic issues.
building a DH research culture that is more inclusive and open to being challenged by external developments
producing DH scholarship able to address the possibilities and challenges of emerging computational technologies - AI, machine learning - in a socially aware way.
developing a cross-disciplinary, cross border community of scholars, including early career researchers, able to collaborate in developing DH methods to target extant forms of intersectional discrimination in digital platforms and avoid its intensification through automation processes.
sharing expertise between universities, GLAM, and community arts and archiving organizations and to co-develop digital practices grounded on ethics and social justice.
developing capacity in digital creative practice across a diverse range of actors.
creating new DH spaces, new digital communities, and new pathways for digitally informed programming and media arts Performance
developing cross-generational capacity in DH - training junior scholars and benefitting from their perspectives to challenge established scholars' practices.
building capacity (local, national and international) to inform the development of a larger grant proposal.