Tuesday, May 1, 2018 - 00:00
On Friday 27 April 2018 Maynooth University Department of Ancient Classics marked the publication of a new book edited by Prof. Monica Gale (Trinity College Dublin) and Prof. David Scourfield (Maynooth University) entitled Texts and Violence in the Roman World (Cambridge, 2018) which explores the many ways in which violence is represented in Latin literature. The book was launched by Prof. Anna Chahoud of the Department of Classics, Trinity College Dublin.

It is available from the university bookshop or direct from the Cambridge University Press website.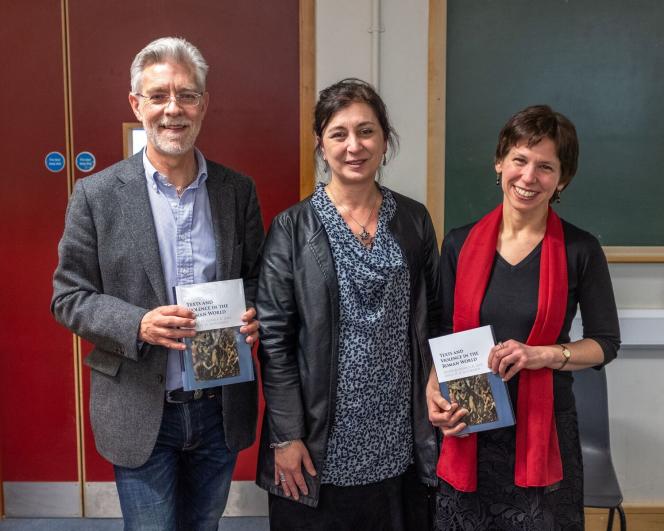 Prof. David Scourfield, Prof. Anna Chahoud and Prof. Monica Gale at the book launch.