We are building a community of PhD researchers in areas related to Assisting Living and Learning.
Jamie Howell
MSc - Department of Psychology,
My research focuses on transgender individuals' expectations and experiences of transition-related healthcare. Transition related healthcare is defined as a medical intervention which aims to create an appearance congruent with one's gender identity and can include hormone replacement therapy and surgeries. This is an understudied area, with most existing research based in the USA. There are a number of differences between transition-related healthcare in the USA and in Ireland, such as the informed consent model (USA) vs. the psychiatric model (Ireland). My research aims to address the current gap in the literature by exploring expectations and experiences of transition-related healthcare in an Irish context.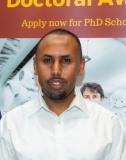 Mohamed Maalin
PhD - Department of Psychology
My research seeks to investigate the possibility of establishing an Assistive Technology (AT) Passport as a user focused tool for coordination of AT products and services in Ireland. Some studies suggest that Ireland has a ineffective and highly fragmented national AT system, compared to countries such as Norway, Denmark, the Netherlands, and Germany. The concept of an AT passport has the potential to facilitate a more effective interaction between the individual AT user, and the system required to effectively support that user.

AT is any assistive products and related systems and services, used to promote independent living across settings; at home, in education and work. Access to AT is recognized under the United Nation's Convention on the Rights of People with Disabilities (UNCRPD 2007) as a human right . As such the ratifying Countries, including Ireland, must ensure measures are taken to incorporate it into current policy and practice. My research aims to identify and establish the requirements for the AT Passport and suggest a framework for its further development, evaluation and potential scalability.

Publications:
Maalim, M. I., McVeigh, J., & Mannanm, H. (2014). Kenya's vision for an equitable, rights-based health system fails to address specific health needs and barriers to accessing health care of vulnerable populations. Africa policy journal,[Retrieved: Jul. 2015].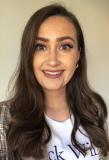 Aleksandra Szproch
MSc - Department of Psychology
My current research investigates decision making and decisional regret in cancer survivors. Decisional regret following an unsatisfactory treatment decision has been linked to a lower quality of life in cancer survivors. The research project hopes to establish: the factors which affect cancer treatment decision making, when and why decisional regret occurs, whether there is a link between the decision making process and the onset of decisional regret and ultimately how can the decision making process be improved in order to reduce the occurrence of decisional regret. This information will be collected through an online survey aimed at cancer survivors at least one year post-diagnosis. It is hoped that the findings of this project will expand current knowledge and that this information may be used to inform interventions aimed at: improving the decision making process for cancer patients, decreasing the possibility for the emergence of decisional regret and increasing quality of life post-treatment.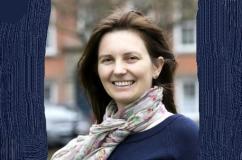 Angela Virciu
PhD - Department of Psychology
The research that I am currently carrying out focuses on the social integration of immigrants within the Irish workforce. More exactly, it looks at the role of wider social networks, also referred to as bridging social capital, in facilitating the social integration of Romanian immigrants within the Irish workforce.
Previous research has observed that immigrants from non-Western countries experience labour market disadvantages in Western countries, as well as lower levels of subjective wellbeing than the natives. Ireland's immigrants have also been reported to experience lower levels of psychological wellbeing, and labour market disadvantages, like lower pay, lower employment rates and occupational positions. While, immigrants from Eastern European countries have been reported to experience discrimination at work, and are the least likely to occupy managerial/professional jobs in Ireland.
Bridging social capital has been observed to positively correlate with immigrants' earnings, employment, and occupational status, to promote a sense of belonging to the wider society, and higher levels of life satisfaction in immigrant populations. Understanding the role of bridging social capital in the social integration of Romanian immigrants within the Irish workforce, could inform the formulation of recommendations aimed at aiding their integration, while the design could be used in future studies on wider immigrant populations or on Romanian immigrants living in other countries.
The effective integration of immigrants into the labour market is an important aspect of integration, because employment renders immigrants' financial stability and facilitates their integration into society as a whole (Migrant Integration Strategy 2017-2020; Organisation for Economic Co-operation and Development (OECD), 2015).
Joan O'Donnell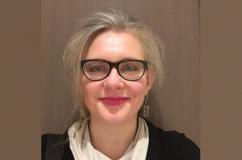 PhD - Department of Psychology
Enhancing multi-stakeholder capacity for social learning, is an integral part the development of techno-social solutions to civic engagement and learning between disabled populations, civil society and policy makers in designing sustainable communities in a complex interdependent world. My research focuses on exploring ways in which all citizens, including people with disabilities, can exercise their rights and be active members of their communities. It focuses on the design of virtual services in ways that can enhance dialogue and understanding, promote equality of access and participation and impact on the power imbalances often found in traditional service delivery models. A Systems Thinking approach, combined with embodied practices are used to explore alternative framings for engagement and shared learning.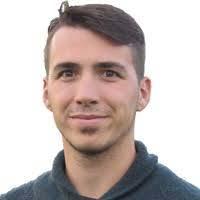 Gerard Mesdeu Yélamos
PhD - Department of Psychology
Gerard Masdeu Yélamos is a PhD student at Maynooth University and his research focuses on human rights in and through sport to leave no one behind. As part of his PhD research and work commitments, Gerard has engaged with human rights treaty bodies, with a view of supporting them to leverage their capacity to call for greater attention to provide opportunities to access sport and physical education. He is collaborating with key agencies and professionals to capture ongoing multidiscilpinary collaboration and mobilization of resources in the field of sport triggered by policy developments such as the Agenda 2030 for Sustainable Development and the Kazan Action Plan.

Publications:
Masdeu Yelamos, G., Carty, C. and Clardy, A. (2019), "Sport: A driver of sustainable development, promoter of human rights, and vehicle for health and well-being for all", Sport, Business and Management, Vol. 9 No. 4, pp. 315-327. https://doi.org/10.1108/SBM-10-2018-0090
Masdeu Yelamos, G., Carty, C., & Machlachlan, M. (2020). Assessing and improving the national reporting on human rights in and through Physical Education, Physical Activity and Sport (PEPAS). Journal of Sport Psychology (In Press).
Holly Wescott
PhD - Department of Psychology
My research aims to better understand disability inclusion through case study analyses of country projects supported by the United Nations Partnership on the Rights of Persons with Disabilities (UNPRPD). The UNPRPD is a partnership programme engaging various UN agencies, local governments and civil society, particularly Disabled Person's Organisations (DPOs). I use Pierre Bourdieu's theory and methods to frame structural change as it reflects disability inclusion.
Emma Delemere
PhD - Department of Psychology
This research seeks to examine the impact of paediatric cancer on the quality of life of children and their families. In addition, the potential role of connective health technologies to mitigate burden and increase quality of life will be examined. Connected Health Technologies are those in which a two-way flow of information is used. This means data is gathered, analysed and returned to the individual in a manner that provides feedback. While Connected Health is increasingly espoused as a solution to burden and health care outcomes for caregiver and health care provider alike, analysis of how it may best meet the needs of families living with and beyond paediatric cancer remains to be examined. This research seeks to explore how aspects of treatment and survivorship may impact quality of life and burden experienced by the family, as well as investigating the potential of connective technologies to enhance the quality of life of this group.
Publications:
Delemere, E. & Maguire, R. (2020). The Role of Connected Health Technologies in Supporting Families Affected by Paediatric Cancer: A Systematic Review. Psycho-Oncology.
Dounavi, K.& Delemere, E. (2019). Parent-Implemented Bedtime Fading and Positive Routines In Volkmar, F. (Ed.), Encyclopaedia of Autism Spectrum Disorder, New York: Springer-Verlag.
Delemere, E. & Dounavi, K. (2018). 'Parent-Implemented Bedtime Fading and Positive Routines for Children with Autism Spectrum Disorder', Journal of Autism and Developmental Disorders, 48(4), pp1002-1019.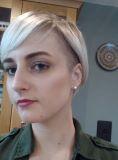 Hannah Casey
PhD - Department of Psychology
My research focuses on improving supported decision-making services for adults with intellectual disabilities. Previous research has shown that decision-making is central to self-determination, empowerment, and social inclusion for people with ID. There is growing recognition of the need for effective supports to enable people with ID to be leaders in decision-making in their own lives, with as much or as little support as they themselves request. This is reflected in the Assisted Decision-Making (Capacity) Act, 2015, which provides a statutory framework to adults experiencing difficulties with decision-making. However, little information or guidance has been given to adults with ID or their support networks as to how best to implement this law in their daily lives. My aim with this PhD project is to fill this gap by creating guidelines for supported decision-making for adults with ID, their families and service providers in Ireland based on what they themselves feel is absent from current support services.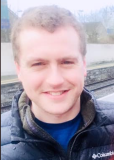 Matthew Mc Kenna
PhD - Department of Psychology
The potential of Assistive Technology (AT) to contribute to 'de-institutionalisation' in disability care for elderly persons and enhance independent living and autonomous decision-making is undeniably profound. This arguably assists modern societies to achieve greater compliance with contemporary international disability law and policy through psychosocial and technological symbiosis. My research intends to investigate and identify the challenges facing the mainstreaming of AT in the treatment of age-related disability. It also aims to develop a policy road-map for the intertwinement of service-user leadership, universal design and the integration of AT in disability care for the elderly. My project investigates the legal entitlements to access AT within the EU and assesses how AT is being provided and delivered in the care of elderly persons who suffer from age-related disabilities. There is a specific focus in this research on the extent to which AT is used for older persons with disabilities in contrast to other demographics.
Isaiah Gitonga
PhD - Department of Psychology
Profile to come