Natasha Joksimovic

A PhD student and a John and Pat Hume Doctoral Scholar within the department of Psychology working with Dr. Philip Hyland. Her research focuses on the Prevalence, Risk factors and Psychosocial Consequences of Intimate Partner Violence in the Republic of Ireland. Within the ALL institute, Natasha is working as a research assistant for Dr. Deirdre Desmond working on the Age friendly Ireland project, assisting in conducting research to assess the healthy age friendly homes programme which aims to empower and support people to have options around their living circumstances allowing them to live at home for longer as well as to connect people with services and organisations within their local community and to help them become more involved in their community if they should want.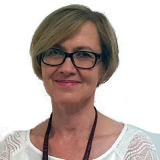 Based in the School of Law and Criminology, Ann Leahy is a Postdoctoral Researcher within the DANCING project, Protecting the Right to Culture of Persons with Disabilities and Enhancing Cultural Diversity through European Union Law: Exploring New Paths. Her main focus is qualitative research on cultural participation by people with disabilities.
Her PhD, completed in the Department of Sociology Maynooth University, was an interdisciplinary qualitative study that examined the intersection between disability and ageing. She is the author of a book on that subject (forthcoming from Policy Press). Academic awards include an Irish Research Council Postdoctoral Fellowship (2019), an Irish Research Council Employment-based PhD Scholarship (2014) and a John and Pat Hume Scholarship from Maynooth University (2013).
Her MA was in Social Justice and Public Policy (first class honours). Ann also has a background in Law. Early in her career, she qualified as a Solicitor and worked for some years in commercial law. She subsequently changed direction, working in the NGO voluntary sector. She was Assistant CEO of Age & Opportunity for over a decade with responsibility for policy and public affairs, as well as for the organisation's work on arts and culture.
Twitter: @ALeahyResearch
Neža Šubic is a Postdoctoral Researcher in the School of Law and Criminology. Neža is working on the ERC-funded DANCING project, Protecting the Right to Culture of Persons with Disabilities and Enhancing Cultural Diversity through European Union Law: Exploring New Paths.
Since 2017, Neža has been undertaking doctoral studies at University College Dublin. Neža's PhD research, funded by the UCD Sutherland School of Law, explores social rights in the context of the European arrest warrant. She recently submitted her PhD thesis for examination. During her PhD studies, Neža taught EU External Relations Law and Policy as an external module lecturer at Maynooth University. Prior to commencing her PhD studies, Neža worked as an assistant lawyer at the European Court of Human Rights in Strasbourg, and completed traineeships at various Slovene national courts, at the ECtHR, and at the Legal Service of the European Commission in Brussels. Neža holds an LL.B. from the University of Ljubljana, and an LL.M. from the University of Edinburgh (with distinction). In 2017, she passed the Slovene State Examination in Law.
Ana María Sánchez Rodríguez is currently an Irish Research Council and a Marie Skłodowska- Curie Actions' fellow at Maynooth University, working in partnership with Humanity and Inclusion. Her current research is scaling up community-based innovations for persons with disabilities, particularly for women with disabilities, to bridge in the gap with national policies in Lao PDR. She holds a PhD in Public Policy from the University of Massachusetts Boston. She has worked in human rights and social development at the federal and local governmental level in Mexico.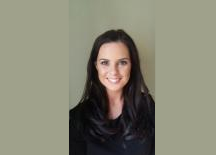 Dr Emma McEvoy is a Postdoctoral Researcher in the School of Law and Criminology. Emma works on the H2020 funded project "Supporting Independence and enhanced quality of life for Europe's ageing population (SHAPES)" led by Maynooth University's Assisting Living and Learning Institute (ALL). The SHAPES Innovation Action (IA) intends to build, pilot and deploy a large-scale, EU-standardised open platform. The integration of a broad range of technological, organisational, clinical, educational and societal solutions seeks to facilitate long-term healthy and active ageing and the maintenance of a high-quality standard of life. Mediated by technology, in-home and local community environments interact with health and care (H&C) networks contributing to the reduction of H&C costs, hospitalisations and institutional care. Emma is responsible for conducting research on regulatory frameworks and identifying the extent to which current legal frameworks facilitate the creation of pan-European systems for smart healthy ageing.
Emma was awarded a Ph.D. in Law by Maynooth University in 2020. Her research which was funded by the Irish Research Council questioned if the inclusion of social clause in public contracts facilitated small business participation. Prior to commencing her Ph.D., Emma was employed as a research assistant by DCU on a strategic research EU Interreg funded project aimed at transforming public sector operations. Over the last ten years, Emma has published in the area of EU public procurement law and has contributed to a variety of European Commission funded projects in the area.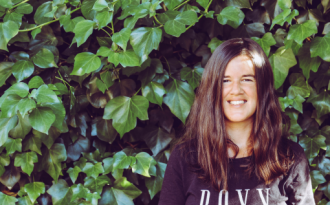 Dr. Laura Serra is a human rights researcher. She is currently working as a Post Doctoral researcher on the Horizon 2020 funded "Rethinking digital copyright law for a culturally diverse, accessible, creative Europe" project on Maynooth University School of Law and Criminology. She is actively involved in women's rights movements, especially on the rights of disabled women from marginalised communities. Laura is an Argentinean lawyer, has an LL.M in Human Rights and holds a PhD in Human Rights from Charles III University of Madrid (Spain). She is a recipient of the Extraordinary Doctorate Award (2018) for PhD dissertations on the PhD program in Advanced Studies in Human Rights from Charles III University of Madrid as well as of the "Pilar Azcárate" Award for PhD dissertations on gender and equal opportunities.
Before joining Maynooth University, Laura worked at ONCE Foundation (Spain) where she advocated for disabled persons, especially for women and girls with disabilities and managed two Erasmus+ funded programmes on inclusive education.
She also previously worked with the CDLP (NUIG) as a Postdoctoral Researcher on the European Research Council-funded "Voices of Individuals: Collectively Exploring Self-determination" project. At NUIG, she also co-directed the 10th International Disability Law Summer School of the CDLP, "Moving forward: Intersectionality as a tool of social change". Laura participated in other national and international human rights projects, in particular in the area of disability and gender studies for the Latin American region, Spain, Ireland and Qatar. Her publications include work on disabled women's rights, legal capacity, equality and non-discrimination and, sexual and reproductive rights. Her research interests include intersectionality, equality, gender and disability studies and social movements. She is committed with intersectional feminism and believes in social justice from a participatory approach.
Twitter: @SerraMLaura