Welcome to our Virtual-TY 2021 website.
Usually during the second semester we welcome groups of TY students and their teachers to our campus to hear about our courses, take a campus tour and meet our students.
This year things are different, so we have picked out the best aspects of the usual TY campus visits for you to look through at home or at school. We really hope you enjoy this Virtual-TY website.
Our student ambassadors Hira and Michael show you around the website in this introductory video here: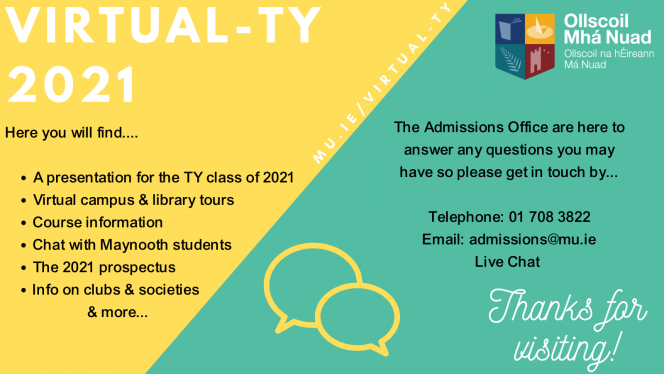 Stay safe and thank you for visiting!